Incidents of crimes against women a cause of serious concern: PAT Women Wing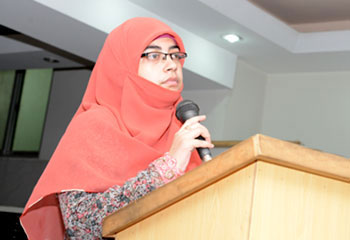 PAT Women Wing President Mrs. Razia Naveed has said that if the government cannot protect the women and girls, it should resign. She expressed these views while addressing a monthly meeting of Women Wing in the central secretariat. She said that the brother of slain student of Punjab University had given the information of her kidnapping to police one month ago and FIR was registered after one month during which she was killed. She said that had police acted on time, the life of the student could have been saved.
The Women Wing President said that police has become protector of the criminals and police stations have become dens of crimes. She said that the crime rate is increasing due to criminal role of the police. She said that a female student from Sundar area and a girl from Raiwind area were kidnapped and killed on the same day, which should give one an idea of how deep rooted crime has become. She said that the parents are hugely worried over the rising number of such incidents. She said that the police force which sprayed bullets on the faces of PAT and MQI workers is patron of the criminal elements, adding that people have lost their faith in the police due to its highhandedness and violation of law.