MQI London holds session for Durood recitation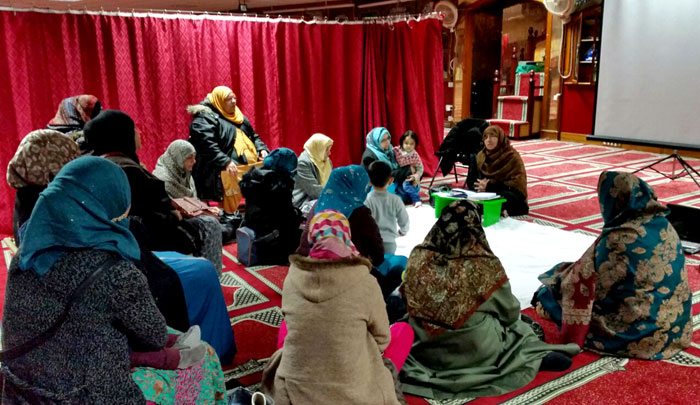 On Tuesday 24th February 2015, Minhaj-ul-Quran Women League London held the 1st Monthly Gosha-e-Durood gathering at MQI London Centre. All the attendees offered optional prayers for the success of this initiative. Then everyone read Durood Shareef individually.
The programme started with the recitation of Holy Quran by Sister Jannat-ul-Firdous who also hosted the event. She welcomed all the guests and gave an inspirational talk on the importance of Durood Shareef.
Sister Zareeda Shafiq gave a wonderful speech regarding our behaviour in social, religious and spiritual gatherings. She urged the sisters to respect and to have good behaviour during Prophet PBUH's gathering. She also highlighted the importance of reciting Durood Shareef collectively.
This was followed by Shaykh-ul-Islam's lecture on "Durood Shareef ki Fazeelat". The participants were motivated and inspired by this lecture and gave a positive feedback.
At the end, the audience praised ALLAH SWT by doing a collective Zikr. This was followed by Salam and a heart touching Dua by Sister Jannat-ul-Firdous.
Reported by: Madiha Zeeshan (MWL London Secretary General)