First Halaqa-e-Durood held in Woking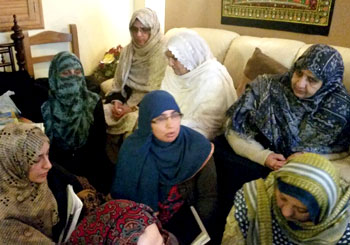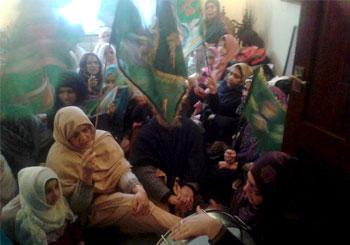 Alhamdullilah by the grace of Allah Almighty and blessings of His Beloved (SAW), a Halaq-e-Durood was conducted by MWL Woking on February 19, 2015 which was also the auspicious occasion of Shaykh-ul-Islam Dr. Muhammad Tahir-ul-Qadri's birthday. About 60 ladies attended this Durood gathering.
The programme started with recitation from the Holy Quran. Sister Amara (Dawah secretary MWL Woking) read Durood -o-Salam. Sister Madeeha Zeeshan, who is secretary general of MWL London and member of Minhaj Naat Council, read beautiful Naats with Duff. Sister Sumaiyya Murtaza (Secretary General MWL South Zone) gave a short talk on 'Virtues of sending Durood-o-Salaam on Prophet (S.A.W.W)'. Sister Nusrat Mehmood (President MWL South zone) discussed the importance of Dawah in detail. The programme was concluded by reciting Salam. Sister Rukhshanda, who is President of MWL Woking, led a very heart touching Dua.
Reported by: Sumaiyya Murtaza (MWL South Zone General Secretary)