Quaid day celebrated by MWL Halifax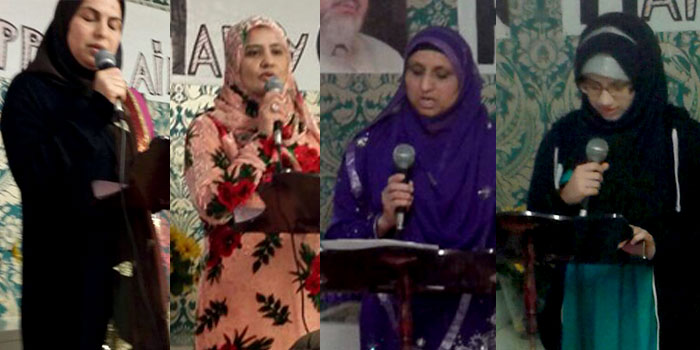 The Quaid day event began with Quranic recitation and a heart-touching Naat at Minhaj Education Project in Halifax on Feb 19. Sister Nahid (MWL President Halifax) delivered a talk in Urdu about the contributions and services of Shaykh-ul-Islam Dr Muhammad Tahir-ul-Qadri. The young children from Minhaj Sunday class did English talk on personality of Shaykh-ul-Islam Dr Muhammad Tahir-ul-Qadri and paid him glowing tributes for his services in multiple fields.
The Minhaj Youth League (Sisters) delivered English talks on Dr Tahir-ul-Qadri's work and life.
Sister Naseem Riaz (MWL UK Advisory Member) delivered a talk in Urdu on his life, qualities and shared her childhood memories. This was followed by Sister Jamila Akhter (MWL North Zone Dawah Secretary) delivering a talk in Urdu on Dr Qadri's life and how he influenced others to follow The Prophet's Sunnah.
The Mashaikh Conference UK 2009 DVD was played followed by Question and Answer session. The winners who gave correct answers were given DVDs as a gift. Sister Shaila (MWL North Zone General Secretary) did a short talk on the qualities of Shaykh-ul-Islam's and gave an insight into the sweet distribution activity to be held for Quaid day to promote love and peace among various faiths. The cake was cut to mark the birth anniversary of Dr Tahir-ul-Qadri by MWL and Youth members of Halifax. The ceremony concluded with a beautiful Dua followed by food.
Reported by Shaila Parveen (MWL North Zone General Secretary)