Birmingham: MWL celebrates Quaid Day in style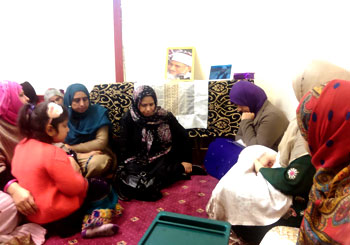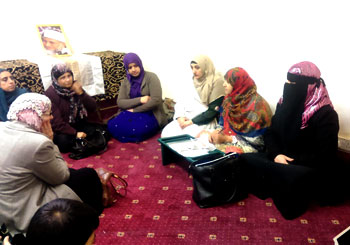 On February 19, 2015, all those associated with MQI took part in birthday celebrations of PAT chief Dr Muhammad Tahir-ul-Qadri. It was an honour for the Women League to celebrate the auspicious occasion befittingly. MWL Birmingham organized a special ceremony which started off with the recitation of the Holy Quran followed by Durood Sharif by Sister Rukhsana Iqbal (MWL Midlands Zone Halqa Durood Coordinator).
Sister Rukhsana Parveen (MWL President Birmingham) spoke briefly about Shaykh-ul-Islam's life, services and contributions in various disciplines of life. Shazia Parveen (MWL Dawah Secretary Birmingham) asked questions regarding life of Dr Tahir-ul-Qadri and gave away prizes among the audience.
Sister Rosina Nawaz (MWL Midland Zone General Secretary) gave a talk in English to the Youth on how Shaykh-ul-Islam has connected us to the Prophet Muhammad (SAW) with love and passion. She talked about how we could buy a membership as a wonderful gift for our loved ones. To finish off the programme, Sister Rukhsana Parveen (MWL President Birmingham) played a short clip abut life of Dr Tahir-ul-Qadri. A beautiful cake was cut by the MWL Birmingham and food was served with a buffet style.
Report by: Shaheen Akhter (MWL Birmingham Media Secretary)