Elections can be delayed for thorough accountability: Dr Hassan Mohi-ud-Din Qadri addresses workers convention in Chiniot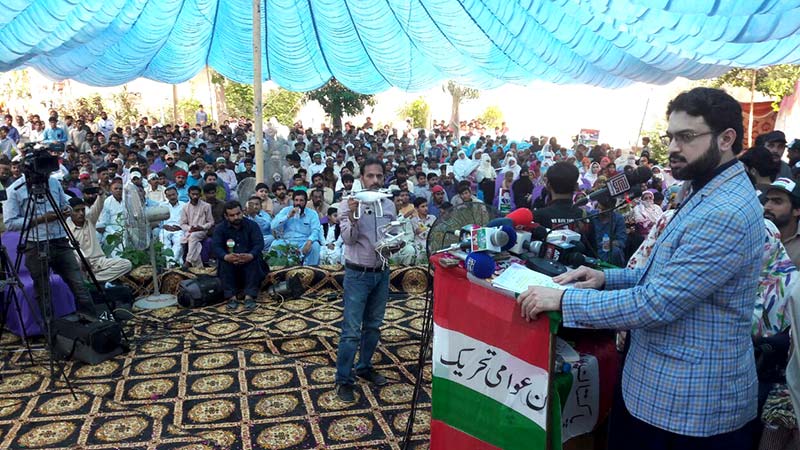 Senior PAT leader and Chairman Supreme Council of MQI, Dr Hassan Mohi-ud-Din Qadri, has said that even if the elections are postponed for a few months for a thorough accountability of the robbers, no hell will break loose. He said that if elections are held without accountability, the political dirt will come back to the assemblies. He said that it was Dr Tahir-ul-Qadri who raised the first voice against the current obsolete system and had to carry 14 dead bodies as a result. He said that we have spent every day of last four years in a struggle for justice. He said that valiant sons and daughters of Dr Qadri could not be browbeaten into submission or fear by the combined might of the power and wealth held by the vested interests. He said that the sun of revolution will definitely emerge and the sacrifices of the workers will not go in vain. He said that those who ran a defamation campaign against Dr Tahir-ul-Qadri stand exposed today before the nation with all their filth and garbage.
Dr Hassan Mohi-ud-Din Qadri expressed these views while addressing the Workers Convention of the party in Chiniot yesterday. Khurram Nawaz Gandapur, Syed Shahid Ali Shah, Muhammad Ishfaq, Ghulam Abbas Niswana, Syed Muhammad Raza Shah, Syed Qaiser Ali, Hasnaat Ahmad and Malik Liaqat Ali Khan addressed the Convention.
Dr Hassan said that the solution to the nation's problems lies in the ten-point agenda given by Dr Qadri. He said that the PAT leader spread consciousness about Articles 62 and 63 and these provisions of the Constitution have proven to be savior of the people now.
Upon his arrival in Chiniot, the local leadership extended a warm welcome to Dr Hassan Mohi-ud-Din Qadri. The representatives of all forums such as MSM, Youth Wing and Women League showered rose petals on their leader. The city was decorated with the welcoming slogans and banners. The portraits of Dr Tahir-ul-Qadri were hung at different roads and other places.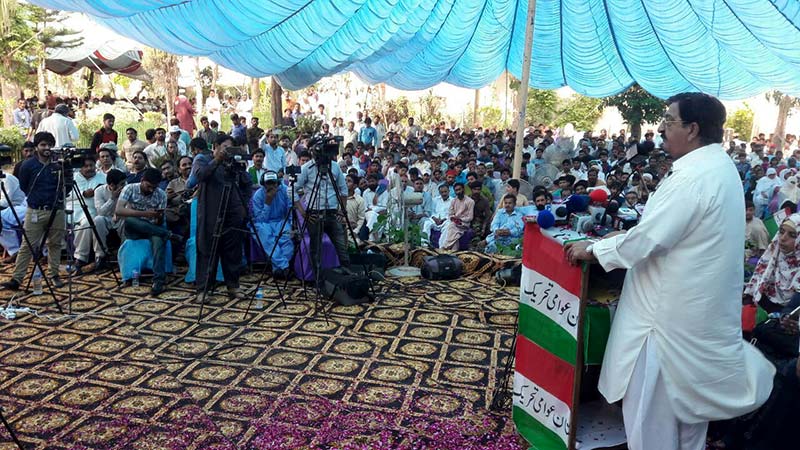 PAT Secretary General Khurram Nawaz Gandapur termed the Sharif brothers as foreign agents. He said that media cell run by Maraym Nawaz indulged in a negative propaganda against the judiciary and the national security institutions. He said that if the institution of the army became weak, even 200 terrorists will be enough to intimidate us and deprive us of our independence. He said that the political elite has its empires abroad. They will run away in the dead of night in chartered flights but we have to live in this country. He asked every child of the country to stand up for his/her rights.
The PAT Secretary General said that Model Town tragedy has caused the downfall of the N League and the Sharif brothers have become synonymous with abuse. He said that we can tell where Nawaz Sharif will be in a couple of weeks from now on. He said that the ousted premier will be behind bars for money laundering, getting commissions on projects, and telling lies before the SC and will become a reference point for the succeeding generations.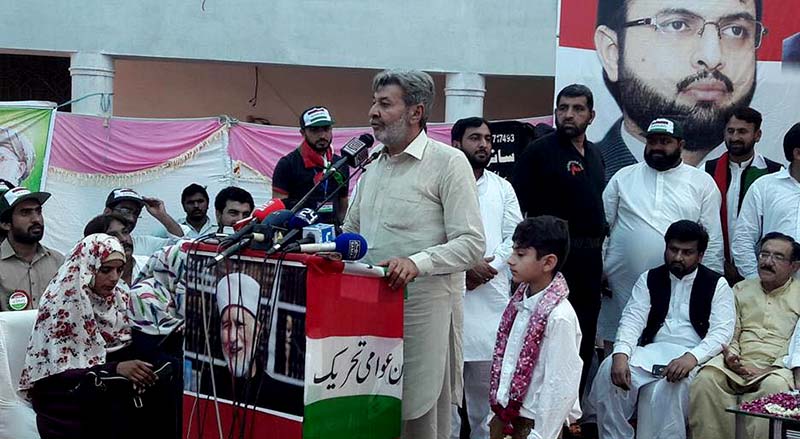 Shahid Ali, senior vice president of PAT Central Punjab, said on the occasion that robberies, injustice and unemployment are at their peak in Chiniot. He asked the CM Punjab to tell as to where the iron ore deposits have disappeared; what benefit did they cause to the people. He said that politics of the elite based on deception is taking its last breath.
Muhammad Ishfaq, president of PAT Chiniot chapter, said that we are proud of Dr Tahir-ul-Qadri, Dr Hassan Mohi-ud-Din Qadri, Dr Hussain Mohi-ud-Din Qadri and Khurram Nawaz Gandapur. He said that this honest leadership is pro-people and will bring about change in the country.
---
Pictorial Highlights
---