8-volume Encyclopedia to be launched on November 26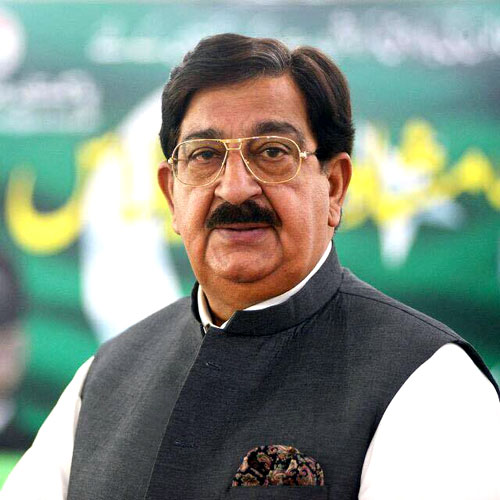 MQI Secretary General Khurram Nawaz Gandapur has said that the inaugural ceremony of the most comprehensive Quranic Encyclopedia consisting of 8 volumes and more than 5000 topics will be held on November 26 at Aiwan-e-Iqbal in Lahore. He said that Allah Almighty has given the honour to spread these scholarly, research Quranic sciences to Shaykh-ul-Islam Dr Muhammad Tahir-ul-Qadri. He said that this encyclopedia represents the finest scholarly effort in terms of understanding the holy Quran for the future generations and a top-notch research work of the present times.
Khurram Nawaz Gandapur made these remarks while talking to the leaders of Minhaj-ul-Quran Ulama Council on the occasion of a meeting to review the arrangements for the inaugural ceremony. He said that the encyclopedia is the result of hard work and deep study of Dr Tahir-ul-Qadri spread over fifty years. He said that the Holy Quran is the Word of Allah and is for the guidance of the humanity till the Day of Judgment.
Throwing light on the chief characteristics, Khurram Nawaz Gandapur said that a variety of subjects mentioned in the holy Quran such as rights of Allah and the people, beliefs, creed, matters related to faith, worldly affairs, Day of Judgment, creation of the universe, reality of heaven and hell, the accounts of the prophets, creation of the human beings, morality and values, matters related to permissibility and forbiddance, rights of women, children and the minorities, the story of the previous peoples, preaching of the prophets and invitation of the concept of Monotheism have been discussed. He said that a list that spans over 400 pages has been given for the facilitation of the readers. He said that one desires of Allah's guidance and truth can easily get an access to the topics with the aid of this list.
The PAT Secretary General said that the encyclopedia provides guidance to the religious scholars, researchers, intellectuals, students of Islamic sciences, and the people interested in the Quranic sciences. He said that it caters to the people of different age groups according to their mental levels particularly the youth. He said that the encyclopedia has the status of an accomplished teacher. He said that every Muslim will be able to get knowledge from this great work of research regarding his rights and obligations and the rights of Allah. He prayed to Allah Almighty to accept this effort of Shaykh-ul-Islam Dr Muhammad Tahir-ul-Qadri that he made for the benefit of the Muslims and wider humanity.