MWF South Africa organizes Christmas event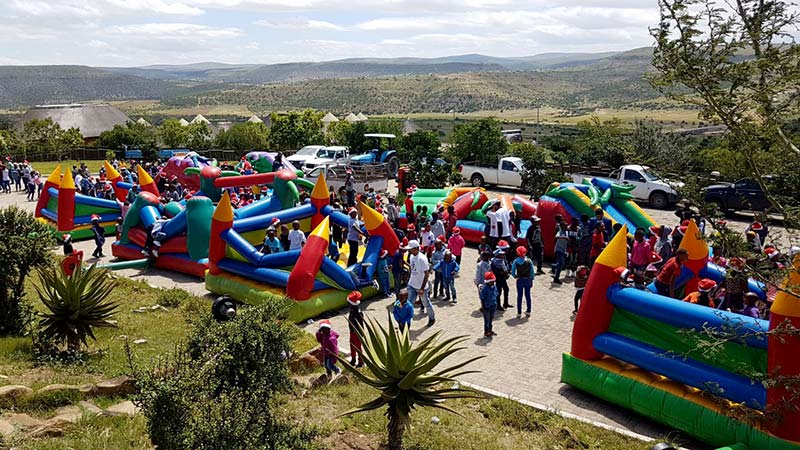 The office bearers of the Minhaj-ul-Quran International & Minhaj Welfare Foundation Eastern Cape South Africa organized the annual program on 25th December 2018 at Great Place Mvezo Mthatha together with the royal family of HES Dr. Nelson Mandela.
MWF arranged two cakes, one for Centurial year of Nelson Mandela and the second one for Christmas. BBQ, Chicken Tikka, cold drinks, juices, biscuits, sweets, chips, hotdogs, and food were served to 1000 children and 100 elderly people. Beautiful toys were given to 1000 needy kids. Eight jumping castles were also arranged for kids by MWF. They had fun the whole day on the happy day of Christmas.
Chief M. Mandela (M N A), his respected Mother and members of the royal family were present during the ceremony. Members from Minhaj-ul-Quran International present on the occasion were Fayyaz Akber, Allama M Lateif Chishti, Noor Ahmed Noor, Asgher Warraich, Javed Iqbal, Allama Ayob Tufail Qadri, Rana Asif Jameel and Allama Tahir Rafique Naqshbandi.