Research vital for socio-economic development: Speakers at MUL conference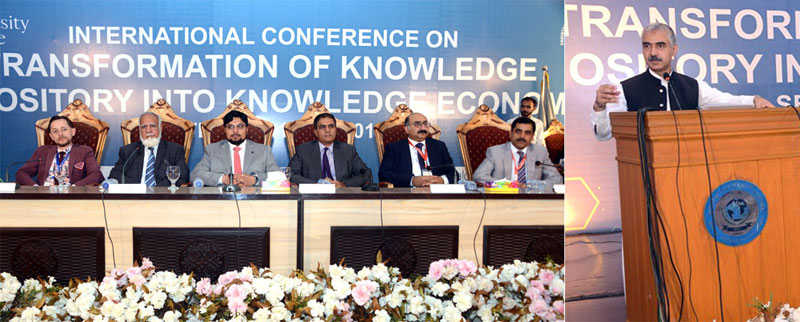 Addressing a two-day international conference on the subject of the knowledge economy and library sciences held under the banner of Minhaj University Lahore (MUL), provincial minister for higher education Raja Yassir Humayun has said that the educational degrees based on research are greatly valued in the world. He said that the students will have to pursue research-based knowledge for Pakistan to achieve the development targets. He said that the government will provide all possible resources and technical assistance to enable the public and private sector institutions of higher learning to achieve educational and research excellence.
Provincial Minister Mian Aslam Iqbal, while addressing the conference, said that the government would not leave any stone unturned to resolve the issues of the academic institutions that are engaged in imparting purposeful education and training to the students. He said that there is a need for reforms in the areas of information technology and information management in Pakistan. He said that progress is intrinsically linked to research and quality knowledge.
Dr Fazal Ahmad Khalid, chairman of Punjab Higher Education Commission presided over the proceedings on the first day of the conference. He congratulated the management of Minhaj University Lahore for arranging an international conference on an important but unique subject and assured of his department's full cooperation.
Dr Hussain Mohi-ud-Din Qadri, deputy chairman, Board of Governors, Minhaj University, welcomed the provincial ministers Mian Aslam Iqbal and Raja Yassir Humayun, chairman Punjab HEC Dr Fazal Ahmad Khalid, and the distinguished scholars from Pakistan, Sri Lanka, Australia, Nigeria and South Africa on their participation in the conference.
Dr Hussain Mohi-ud-Din Qadri said that MUL has been hosting international conferences from time to time with the sole objective of familiarizing its students with the cross-cutting research and knowledge being generated in different parts of the world. He said that we want our students to be exposed to how modern-day research is contributing to the socio-economic development of their societies.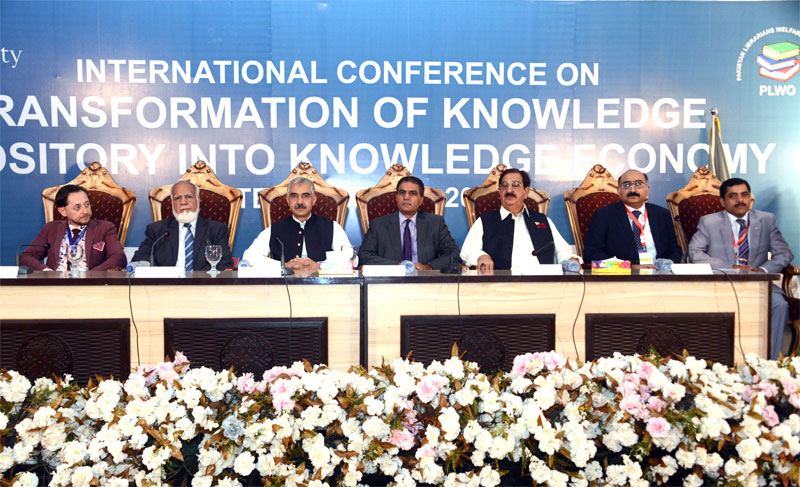 Vice-Chancellor MUL Dr Shahid Ghori and Dr Shahid Soroya also spoke on the first day of the conference. Dr Saira Hanif Soroya conducted the proceedings of the program. Dr Khalid Mahmood from Punjab University, Dr Robina Bhatti from Bahawalpur, Dr Muhammad Tahir Najmi from COMSATS, Syed Ghayoor Hussain, DG National Library, and Dr Haroon Idrees from Sargodha University took part in the panel discussion on the inaugural day of the conference.
Secretary General MQI Khurram Nawaz Gandapur, Noorullah Siddiqui, Shahzad Rasool, Haji Muhammad Ishaq, and other leaders attended the conference. Dr Hussain Mohi-ud-Din Qadri hosted a dinner in the honour of the distinguished guests. Renowned poet Prof Nasir Bashir entertained the audience with his new piece of poetry.