Ascension opened the doors to conquest of the universe: Dr Tahir-ul-Qadri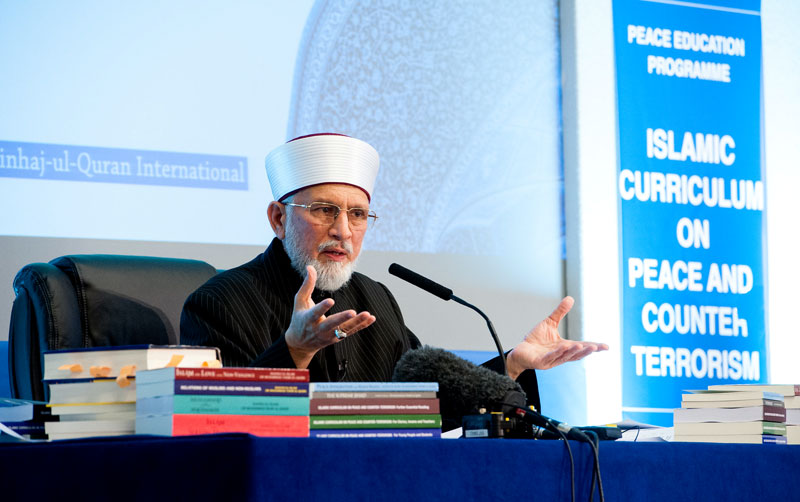 Shaykh-ul-Islam Dr Muhammad Tahir-ul-Qadri has said Allah Almighty equipped His prophets with the power of miracles to highlight their superior status and glory and enlightened human minds engulfed in self-doubts. The Night Journey or Ascension represents the perfection of the prophetic miracles. It is that great event in human history that opened the doors to the conquest of the universe.
In a statement marking the Night Journey undertaken by the Holy Prophet (peace and blessings be upon him) in the month of Rajab, Dr Qadri said that the doubts and confusion emerging in human minds are addressed through miracles. He said the miracles constitute the sign of the nearness of Allah Almighty and are the manifestation of Divine support.
Dr Tahir-ul-Qadri said Allah Almighty sent the Prophets to mankind by equipping them with the knowledge of their selves to put the misguided people on the right path so that the messengers could guide humanity towards the right path with full conviction and without any kind of doubt. He said that history bears witness to the fact that the invitation towards the truth extended by the prophets and the messengers of Allah upset the status quo and caused a furor in the corridors of the forces of the falsehood.
Dr Qadri said clashing against the exploitative forces has been foremost among the prophetic actions of the holy personages. He said through the Night Journey, the Holy Prophet (peace and blessings be upon him) was placed on the highest pedestal that was not granted to any other prophet before. He said the Salah or prayer was gifted during Ascension and the Muslim community was promised salvation through it.
Dr Tahir-ul-Qadri further said that 'Qaba-Qausain' was repeatedly mentioned during the Night Journey, as an illustration, to describe the level of intimacy between Allah and His Prophet (peace and blessings be upon him). Since the Arabs were the prior addressee of the Holy Quran, therefore the illustration of 'Qaba-Qausain' in terms of its meaning of closeness was sufficiently explained. Allah Almighty, through this illustration, highlighted the glory and greatness of the Holy Prophet (peace and blessings be upon him). The Night Journey is such an epoch in human history that has stunned the human mind, which has remained in awe of it through centuries.