MSM Executive Committee holds online meeting with Dr Hassan Mohi-ud-Din Qadri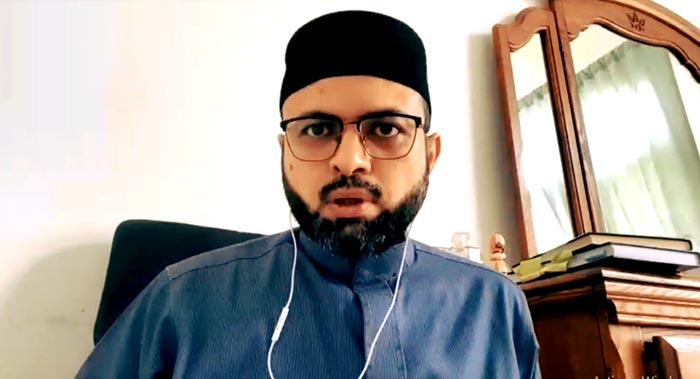 A video linked meeting of MSM executive council and office holders was held with Chairman MQI Supreme Council Dr Hassan Mohi-ud-Din Qadri. President MSM chaudhry Irfan Yusuf briefed Dr Hassan Mohi-ud-Din Qadri about the ongoing initiatives of MSM including the ration distribution and food support program during the lockdown as well as Ramazan Plan 2020 and upcoming spiritual sessions.
Chairman Supreme Council appreciated the Welfare activities of MSM and urged it to ensure full implementation of self purification program during the holy month of Ramadan. He later on gave a talk on how to win the pleasure of Allah Almighty. He emphasized the role of pious company and good manners to get rid of ill commanding self and beautify one's conduct.