MSM Sisters conducts multiple activities to celebrate Independence Week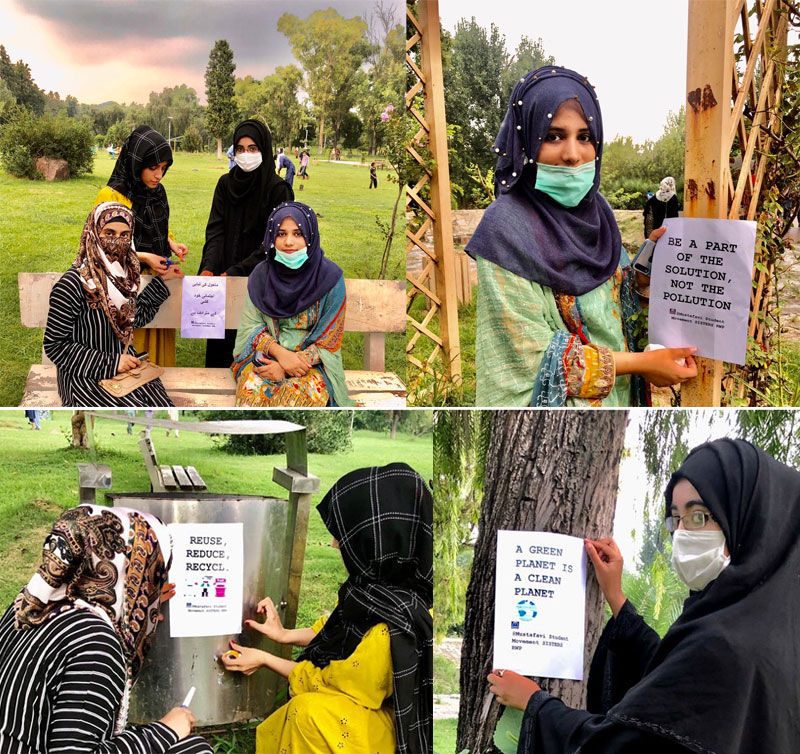 Mustafavi Students Movement (Sisters), a branch of Minhaj-ul-Quran Women League, Pakistan, is a female student forum working with an aim to mobilize the youth of the country in a constructive manner. MSM-Sisters celebrated independence week with great enthusiasm and patriotic spirit through various projects and activities launched from its four societies working in different dimensions. The objective of the plan was to inculcate the spirit of patriotism among the younger generation. Here is a brief overview of the activities: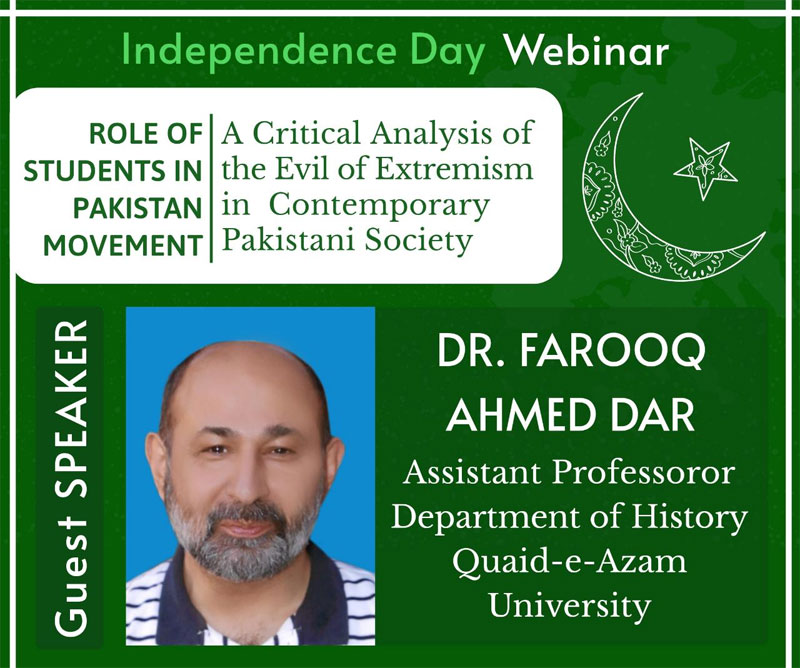 Independence Day Webinar: Role of youth in Pakistan Movement: A Critical Analysis of the Evil of Extremism in the Contemporary Pakistani society. The guest speaker Dr. Farooq Ahmed Dar (scholar, author, researcher and assistant professor, Department of History at Quaid-e-Azam University) was joined by Ms. Shazia Shakeel (Assistant Professor Department of English IMCG Post Graduate F-7/4 Islamabad). This webinar was attended by scores of students from all across Pakistan.
Socio-Welfare Society-MSM Sisters launched a countrywide "Treedom Movement" with an objective to initiate the movement of green and clean Pakistan and planted thousands of plants in various cities and towns across Pakistan.
The Literary Club MSM-Sisters launched "All Pakistan Online Declamation Competition on the topic "Salaar-e-caravan hae Meer-e-Hijaz apna" or "Khuda tujhy kisi toofan se ashna kar day" which got an energetic response from the students. Along with that they also launched "Essay Writing" and "Article Writing" Competition on the " Role of the Youth of the Nation in Today's Pakistan" and "Ideology of Pakistan: The Revisionist Perspective of History" respectively.
The Research Society through its project "Let's Celebrate Independence Day and Remember Freedom Fighters" gave tasks to students to read the suggested material and watch the documentaries related to the history of Pakistan. All the projects launched by MSM-Sisters were an effort to develop an inclination of the students towards Pakistan, its history, and culture. Moreover, the spirit of patriotism was inculcated among students through these projects to make them realize their responsibilities in contemporary times.