COSIS students bag show excellent academic performance at Al-Azhar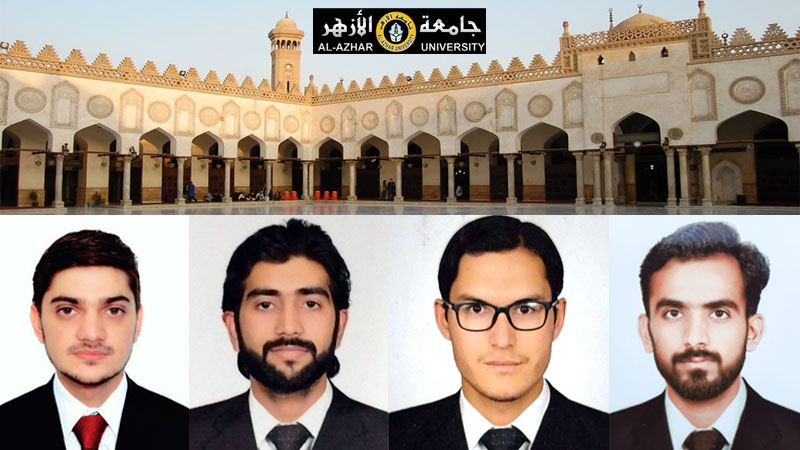 Dr Mumtaz-ul-Hassan Barvi, the Principal of the College of Shariah and Islamic Sciences, has said that the students hailing from more than 100 countries of the world are getting an education from the world-renowned Al-Azhar University, one of the oldest seat of learning. He said the students and graduates of COSIS studying at Al-Azhar have brought laurels to the country and their alma mater by showing incredible results.
Congratulating the position-holding students, Dr Mumtaz-ul-Hassan Barvi said that these distinguished students are our precious asset, stating that the future of the country is linked to such brilliant minds. He said these students have made their parents, teachers, and COSIS proud through their excellent academic performance, something that attracted the appreciation of the respected teachers of Al-Azhar University.
The College Principal said that the COSIS students are getting an education from Al-Azhar at scholarships, which is a matter of great pride and an act worthy of emulation for the promotion of education. He Al-Azhar is an internationally known and distinguished seat of learning that is engaged in imparting knowledge in religious and contemporary sciences to hundreds of thousands of students belonging to Muslim countries. He said the graduates of this University are rendering their services in different fields of life.
Dr Mumtaz-ul-Hassan Barvi said winning a scholarship to study in Al-Azhar is a great honour. He said among the students who showed good results, Muhammad Minhaj-ul-Islam got a distinguished position with 90% marks followed by Hafiz Irfan Ali (84% marks), Toquir Ahmad Zia (82% marks), and Hafiz Faiz Ahmad (79% marks).