All set for 'Inqilab in Abbottabad' Jalsa today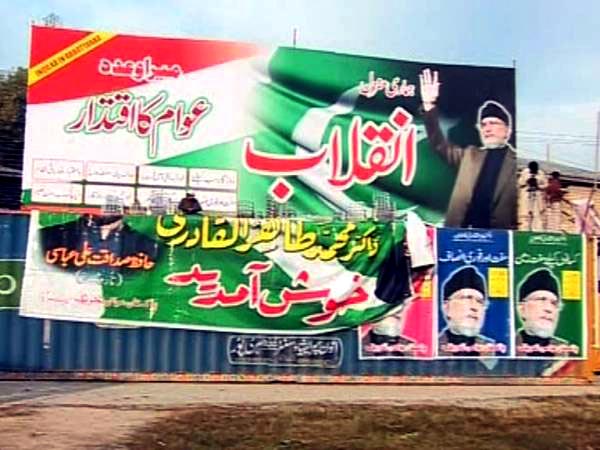 ABBOTTABAD: Dr. Tahir-ul-Qadri's Pakistan Awami Tehreek (PAT) is all geared up to display its political muscle in Abbottabad today (Thursday) where a big stage is being raised in College Ground for the event.
The organizers claimed that the huge public turnout will make a history. Dr. Qadri will address the public rally this evening.
The PAT is holding the rally two days after calling of a sit-in protest against the PML-N government in front of the Parliament House in Islamabad.
Workers of Qadri's Pakistan Awami Tehreek (PAT) were camped outside the country's parliament building since August demanding the government resign.
Qadri and Pakistan Tehreek-e-Insaf (PAT) Chairman, Imran Khan, both arrived in Islamabad in mid-August 2014 along with thousands of their supporters, with the aim of forcing Prime Minister Nawaz Sharif to step down over alleged rigging in last year's election. – SAMAA
Source: www.samaa.tv
Source : http://www.samaa.tv/pakistan/23-Oct-2014/pat-public-rally-in-abbottabad-today