Samaa News: Foolproof security cover in place for Abbottabad rally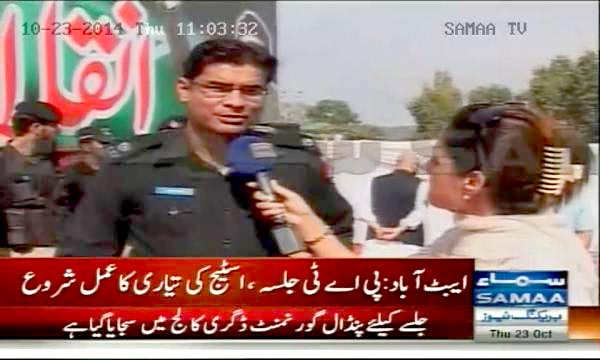 ABBOTTABAD: Foolproof security arrangements have been put in place for the public rally of the Pakistan Awami Tehreek later today, Samaa reports.
Talking to Samaa's anchorperson Gharidah Farooqi, SP Kamran Mumtaz said that special security arrangements have been made on the occasion.
He said around 1000 security personnel have been deployed while the whole venue of the rally was scanned using sniffer dogs.
SP Mumtaz said that sharp-shooters have also been deployed at several points overlooking the venue while bomb disposal squad was also on the stand-by.
The organizers have claimed that the huge public turnout will make a history. Dr Tahir-ul-Qadri will address the public rally. – Saama
Source: www.samaa.tv
Source : http://www.samaa.tv/pakistan/23-Oct-2014/foolproof-security-cover-in-place-for-abbottabad-rally