If metro bus project can be completed on time, why can't power projects? Dr Tahir-ul-Qadri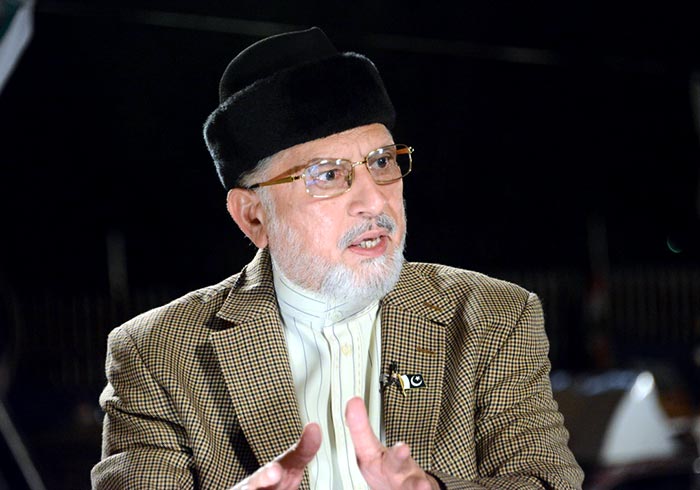 PAT chief Dr Muhammad Tahir-ul-Qadri has expressed his deep sense of grief and sorrow on the loss of precious lives in Karachi due to intense heat wave and load-shedding. He has condoled with the bereaved families and prayed to Allah Almighty to rest the departed souls in peace.
Dr Tahir-ul-Qadri said that the people are being fooled in the name of energy projects. He asked if the metro bus project can be completed on time, why the power projects cannot be completed as per schedule. He said that it is unfortunate that despite the prices of POL products showing downward trend globally, the government has failed to overcome the energy crisis.
Dr Tahir-ul-Qadri expressed these views while talking to central media cell from London yesterday. He said that the cases for the loss of precious human lives should be registered against the rulers. He said that the President House, Prime Minister Secretariat, and the Chief Minister Secretariat are load-shedding-free, it is for this reason that people's cries and wails are not reaching the corridors of power. He said that power outages have added to the woes of fast-keepers and common people.
Dr Qadri said that the rulers had claimed to end load-shedding in six months, adding that they are announcing new dates every day now. He said that had the government had any clear policy to end power outages, they would not have to tell new lies before the nation every day. He asked the rulers to take mercy on the people. He said that the masses know that despite paying Rs. 800 billion as circular debt, raising per unit price by 50% and fleecing the people through over-billing, the rulers are unable to overcome load-shedding.