Date for admissions in Minhaj University extended to October 15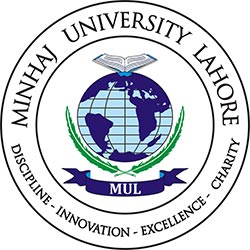 The cut-off date of admissions in various Faculties of Minhaj University (MUL) has been extended from September 30 to October 15 owing to active interest of the parents and the students. The decision to extend the date was taken on the demand of the parents.
Talking on the occasion, Vice Chancellor of Minhaj University Lahore, Dr Aslam Ghouri, said that Minhaj University is a reliable, and distinguished seat of learning for provision of affordable, and quality education in accordance with the demands of contemporary age. He said that the MUL is not merely an educational institution; rather it is a university of international repute duly sanctioned by the Higher Education Commission in respect of career counseling and training.
Dr Aslam Ghouri said that the MUL has always been the centre of attention of the students due to its healthy educational environment and presence of experienced professors and lecturers. He said that the graduates of the MUL have made their mark in different fields of life and are busy in serving the nation both inside as well as outside of Pakistan. He said that the admissions are underway at the Minhaj University Lahore and the new cut-off date is October 15.