Books primary source of knowledge creation: Dr Tahir-ul-Qadri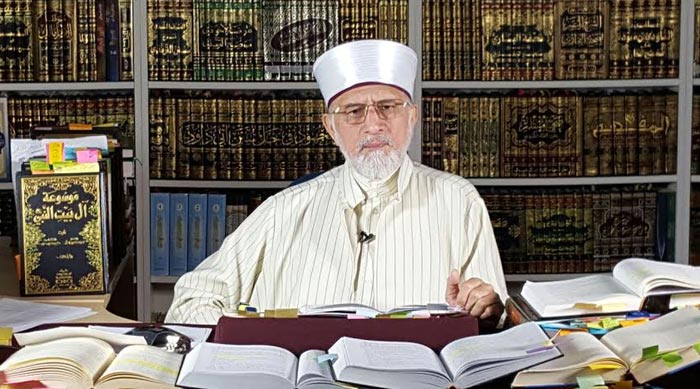 PAT Chairman Dr Muhammad Tahir-ul-Qadri has said that though computer is inevitable requirement of the modern age, books provide the dependable and honourable source of transmission and acquisition of knowledge even today. He asked the computer users to become book users as well brining the culture of book reading back.
Dr Qadri expressed these views in his inaugural address of the series of speeches he intends to deliver on the topic of 'Majalis-ul-Ilm'. He said that access to foundation of knowledge is a prerequisite for ambiguity-free information. He said that research of scientists, jurists, and intellectuals reached us through books. He said that he is not computer user but book user, adding that he remains engrossed in the world books. He said that tendency to derive conclusions without going through the pangs of research created a culture of comfort. He directed the youth to come out of their comfort zones for acquisition of knowledge and make books their primary source for collection of authentic information.
The PAT Chairman said that the material posted on websites may not be authentic research-wise and the references quoted may not stand scholarly scrutiny. He regretted the fact that the culture of book reading and book buying is dying gradually. He said that the new generation is duty-bound to revive the values of their forefathers. He made it categorically clear that he is not against the utility of computers and communication and information technologies at all, adding that he is the biggest proponent of restoring our broken relationship with the books. He said that our forefathers would spend their nights reading books and culling wisdom from them. He said that they would study dozens of books to resolve one intellectual riddle, adding that this practice led to creation of new body of knowledge.