Report of Commission to be no different from the JIT report on Model Town: Dr Tahir-ul-Qadri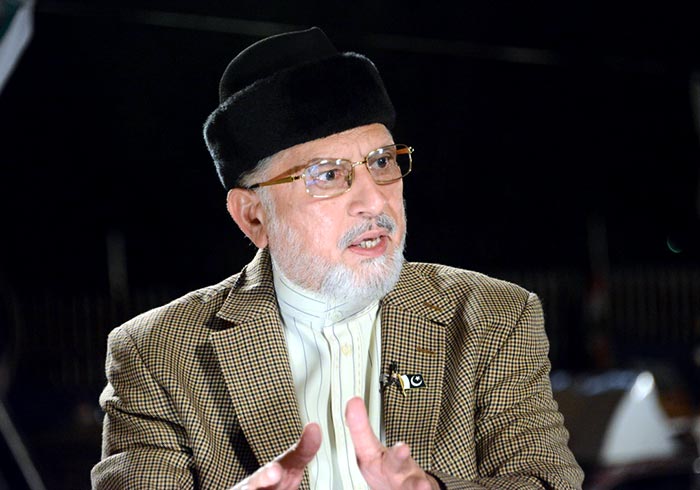 PAT Chairman Dr Muhammad Tahir-ul-Qadri has said that the rulers establish commissions to get clean chit. He said that the report of the commission being set up to investigate the Panama papers will not be different from the report of the JIT on the Model Town tragedy. He said that the mafias continue to operate in the country in the name of democracy and business, adding that the present rulers have broken all past and present records of corruption. He said that the Prime Minister's travel abroad without offering answers to the questions is an insult to the people.
Dr Tahir-ul-Qadri expressed these views while addressing the consultative meeting of PAT yesterday. He said that no commission is needed to investigate the revelations in the aftermath of the Panama leaks as these facts have come to the fore after thorough investigation and no head of the government or any institution has challenged them. He said that those advising for the setting up of commission are simpletons, stating that it is action, not investigation, which is required at the moment.
Dr Qadri said that hollowness and irrelevance of democracy and Parliament was exposed after the Panama leaks. He said that the present rulers neither consider themselves answerable to the people, nor to any court of law nor is the Parliament powerful enough as to ask the PM questions in the backdrop of the scandal. He said that there is no in-built system of accountability of rulers within the system. He said that whosoever wishes can take the brief cases full of dollars abroad and then whiten them in safe tax havens.
The PAT chairman said that a number of top office holders and prime ministers in different countries of the world are tendering resignations after the Panama papers implicated them but the strategy continues to be evolved in Pakistan as how to protect the looted money. He said that the government is rudderless at the moment as the PM is absent from the scene and no institution is ready to tell the nation facts regarding the biggest ever scandal.
He said that we reject the commission consisting of the retired judges, adding that the rulers set up such commissions to get clean chit. He said that the PAT will continue to play its role against the corrupt and exploitative system. He said that the local chapters of the PAT are holding demonstrations across the country against the corruption and money laundering of the ruling elite as revealed by the Panama leaks.