Proofs in Model Town case are irrefutable: Dr Tahir-ul-Qadri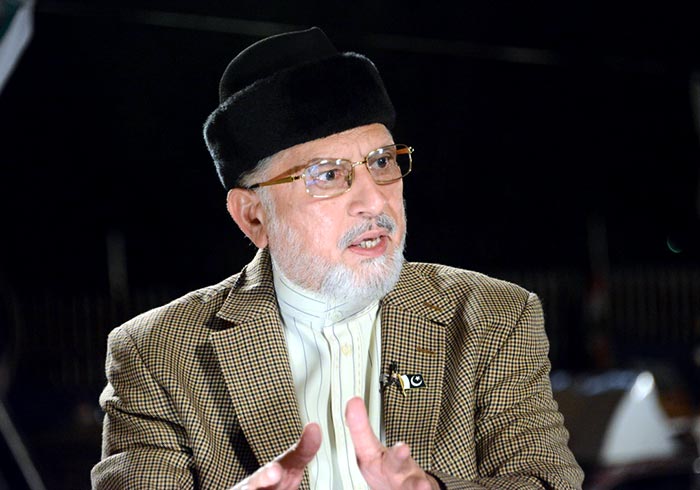 PAT leader Dr Muhammad Tahir-ul-Qadri got a briefing from his legal team regarding the latest development in the Model Town case. Speaking on the occasion, he said that it is not the Panama leaks but the Model Town case which will end political careers of the Sharif brothers. He said that before the Justice Baqir Najfi Commission report, the JIT formed by the government itself directed its finger towards the Sharif brothers. He said that the same JIT rejected the FIR No. 510 lodged by the government, a matter which is on record.
Dr Qadri said that the government's JIT had stated that the FIR registered by police was defective. The JIT wrote in its report that weapons used in the Model Town operation and other important evidence were not produced before it. He said that the government deleted the dissenting note from the report while presenting challan. He said that our lawyers have presented the same dissenting note in the court. He said that the rulers have tried to distort facts at every step.
The PAT Chairman said that the ill-intentions of the rulers started to surface soon after the happening of Model Town massacre. He said that registration FIR of the families of martyrs was refused and then an attempt was made to change the postmortem reports. It was followed by an attempt to get fake medical certificates of police. Flawed investigation was carried out to save the main accused from being implicated. He said that we are facing the injustice and barbarism of the rulers at every level but exposing them at every stage. He said that enough proofs have been presented in the antiterrorism court that can cause their conviction several times.