Condolence reference for victims of Manchester Arena blast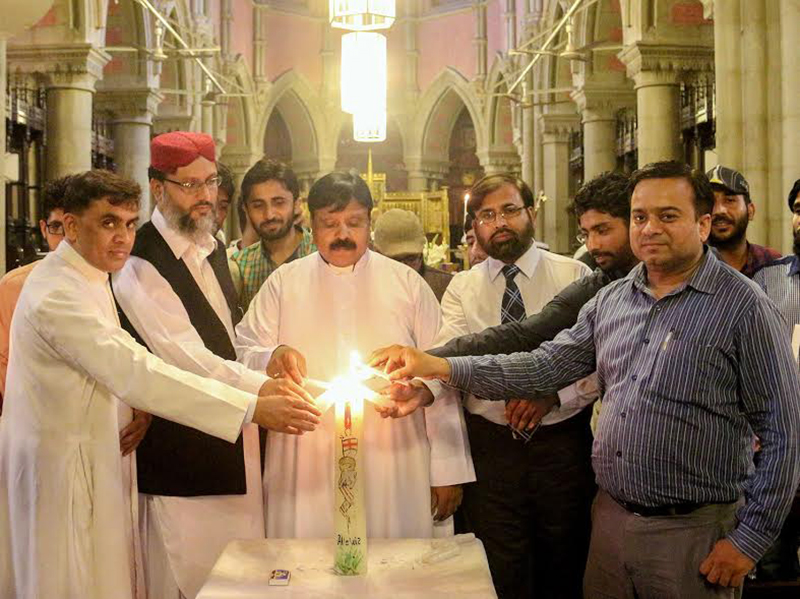 A special condolence gathering was organized at Cathedral Church, Lahore, with respect to Manchester Arena attack as a result of collaboration between Directorate of Interfaith Relation MQI and Cathedral Church Pakistan. That gathering was held under the supervision of Dean Cathedral Church of Pakistan, Revd. Shahid Miraj and Director Minhaj-ul-Quran International (MQI) Interfaith Relations, Sohail Ahmad Raza. The students of Minhaj University Islamic studies also participated in the condolence session. Candles were lit in honour of victims of Manchester attack and for the establishment of global peace.
While speaking on the occasion, Sohail Ahmad Raza said that terrorists were the enemies of both Islam and humanity, while noting that each and every religion preaches the message of love, harmony and peace. He said that all religions must form united front in a bid to defeat the enemies of humanity and, he condemned in strongest possible words the heinous crime of bombing. The Christian leaders thanked MQI and Dr. Tahir-ul-Qadri for their unwavering commitment for the interfaith harmony and appreciated their efforts for spreading the true and real message of Islam.