MWL strongly condemns Lahore blast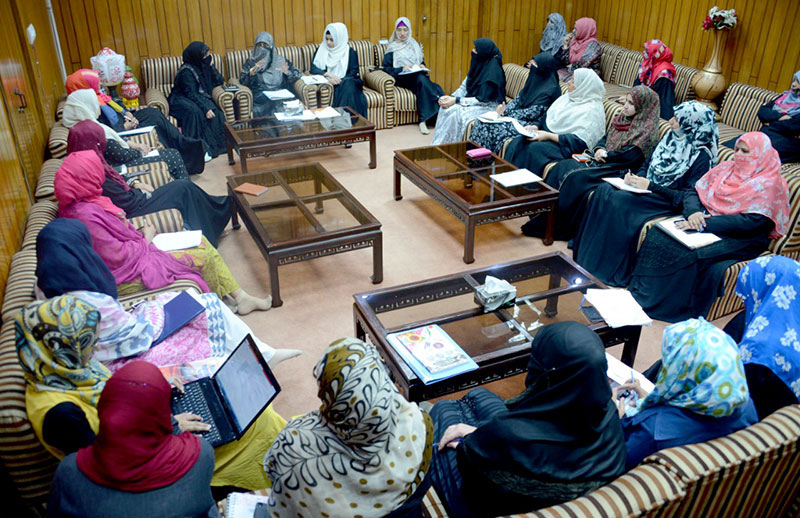 A hurriedly called meeting of Minhaj-ul-Quran Women League was held at the central secretariat of MQI with Mrs. Fizza Hussain Qadri in the chair. The participants of the meeting strongly condemned the suicide attack outside the Data Darbar and prayed to Allah Almighty to rest the souls of the martyrs in peace and give recovery to the injured. They said that the perpetrators of the attack who shed the blood during the holy month of Ramazan are the enemies of Pakistan and Islam.
The meeting was attended by Ms. Farah Naz, Sidra Karamat, Sana Waheed, Umme Habiba, Ayesha Mubashar, Farida Sajjad, Alina Ilyas, Mamoona Shafaat and others. The arrangements for the upcoming Itikaf 2019, which will be attended by the thousands of women, also came under discussion.
Mrs. Fizza Hussain Qadri said that excellent arrangements should be made for the female residents of Itikaf City. She said that Itikaf is an incredible opportunity for the purification of heart and repentance of one's sins and the residents need to be facilitated in every manner so that they can concentrate on their worship.
The meeting also finalised the arrangements for 'Sayyida-e-Kainat' Conference to be held at Al-Hamrah Hall in Lahore on May 11. In addition to the provincial ministers, political, and religious women leaders, the central leaders of MWL will speak at the Conference.