Progress of Muslim world linked with mastering science & technology: Dr Hassan Mohi-ud-Din Qadri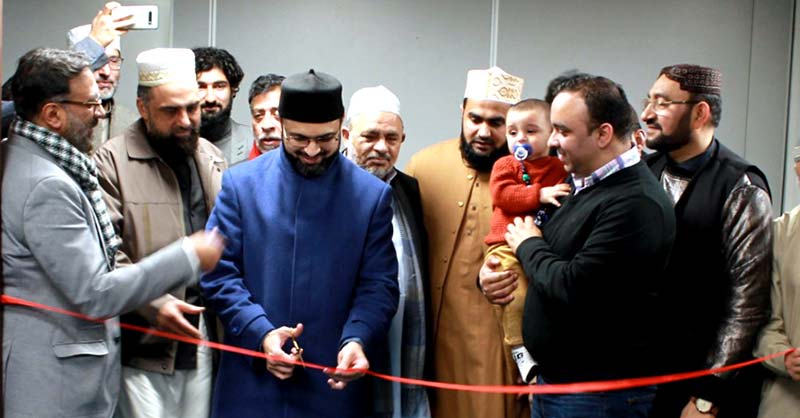 Chairman MQI Supreme Council Dr Hassan Mohi-ud-Din Qadri, who is on an organizational tour of Holland these days, addressed the members of Pakistani community, MQI workers and office bearers. He said Islam is a peaceful religion and a complete code of conduct. It is protector of the rights of the weak, women and minority communities. He said faith of a Muslim is not complete unless he believes in the prophethood of all Prophets and Divine Books. He said Islam enjoins upon its followers to respect all other religions, adding that those who spread venom, hatred and violence in the name of religions are enemies of peace and humanity. He said no society accepts such evil characters.
The programme was attended by Zill-e-Hassan, President MQI Europe, and senior MQI officials including Tasneem Sadiq, Umar Mirza, Hafiz Zeeshan, Hafiz Yasir, and Khalid Mahmood. Dr Hassan Mohi-ud-Din Qadri also inaugurated Minhaj Islamic Centre in The Hague. In his speech on the occasion, he said the progress of the Muslim world is linked with science and technology. He said there is no harm in benefitting from knowledge, and expertise of the developed countries. He said Muslims must dedicate themselves to equipping themselves with modern education in science and technology with open minds, stating that our collective goodwill lies in this attitude of learning.
Dr Hassan Mohi-ud-Din Qadri said the way the western world capitalised on the educational and scientific progress made by Muslims and added to the body of knowledge, it is important that Muslims too show eagerness to reclaim the legacy of scholarship of their forefathers. He said we should collect pearls of knowledge and wisdom from wherever we can. He said MQI is engaged in mission to spread the Islamic message of peace, love and interfaith harmony and to guide the youth to the real teachings of Islam that are about inclusion, piety and knowledge learning. He said youth is the greatest asset of the Muslim world, stating that our challenge is to rid this asset of the scourge of narrow-mindedness, bigotry and put them on the path of enlightenment and tolerance.