Directorate of Training preparing scholars under 'Training of Trainers' program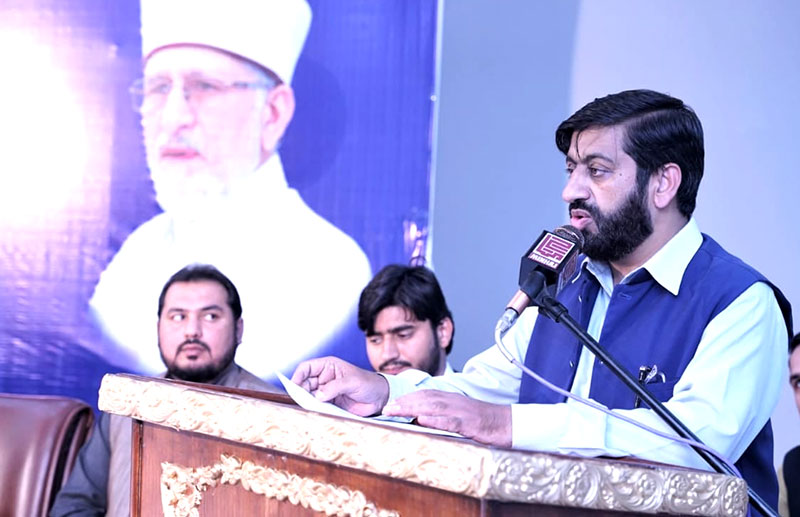 Director of Training Allama Ghulam Murtaza Alvi has said that training along with education is of crucial importance for effective preaching. He said that MQI has started a special programme under the title of "Training of trainers" on the special directions of Shaykh-ul-Islam Dr Muhammad Tahir-ul-Qadri, adding that Chairman MQI Supreme Council Dr Hassan Mohi-ud-Din Qadri is directly supervising this training program. He said the objective of training the scholars is to establish an exemplary and peaceful Islamic society. He said that no moral and reformative target can be achieved without assigning training its due importance in our lives. He said whether it is a public welfare project, or a religious undertaking or reform of society, MQI makes sure to impart requisite training to its scholars so that they can deliver on the tasks in hand effectively.
Allama Ghulam Murtaza Alvi said informed that after the successful training sessions held for the office-holders belonging to Azad Kashmir, Northern Punjab and Islamabad, the Directorate of Training will host a two-day session as part of "Training of trainers" for the office-bearers of Central Punjab and Lahore Division. He said that the Directorate of Training has collaborated with the Directorate of Organizations to put together effective training modules to be imparted at the level of union council.
Allama Ghulam Murtaza Alvi said that no work can be done without necessary training. In the same way, training is essential to do the duty of service to humanity and religion. He said that our training sessions are based on the notion of moulding society on the lines of Islamic teachings and to pave the way for riddance from the violent, and extremist attitudes. He said that we are working on the mission of promoting unity, interfaith harmony and tolerance, values that form the core of our great religion.