Shaykh-ul-Islam Dr Muhammad Tahir ul Qadri's message on Eid-ul-Fitr
Happy Eid-ul-Fitr to the Muslims of Pakistan and all lands where Eid-ul-Fitr is being celebrated. On this auspicious occasion, I pray to Allah to protect the Islamic world and Pakistan, and to enable us to live according to the teachings of the Prophet (PBUH).#EidMubarak

— Dr Tahir-ul-Qadri (@TahirulQadri) May 2, 2022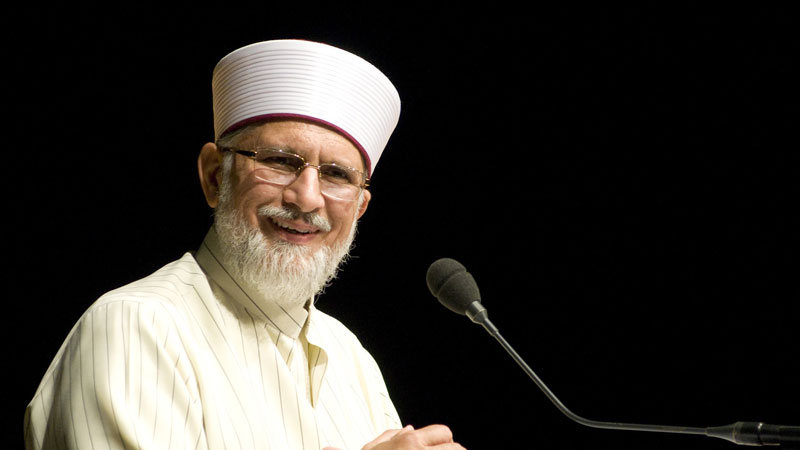 On the auspicious occasion of Eid-ul-Fitr, I would extend my heartfelt greetings and felicitations to the Muslims around the world in general, the people of Pakistan and overseas Pakistanis in particular.
Eid-ul-Fitr represents a reward from Allah Almighty that we earn after keeping fasts during the holy month of Ramadan. This indeed is an occasion for festivity and joyful celebration, which symbolizes our gratitude to our Lord for His gift of Ramadan.
While we celebrate Eid, it is important to keep its symbolism and message in mind. On the one hand, we should share our joys with the less privileged and poor sections of our society and make utmost efforts to enable them to celebrate it. If gulf between haves and have-nots gets reduced, it will lead to a more harmonious, peaceful and balanced society.
On the other hand, we should also implement the lessons and disciple in our routine life that we have learnt during the month of fasting. We should keep the spirit of Ramadan alive by struggling to attain piety through productive activities.
On this blessed day, let us dedicate ourselves to working for peace, interfaith harmony and love in a society, which is being increasingly challenged by the opposite forces. Let us vow to take care of our poor brothers and sisters by putting in place a welfare system on sustainable basis.
May Allah make this Eid an occasion of unity, love, peace and affection! (Ameen)
Eid ul Fitr Mubarak to entire Muslim Ummah on the onset of Eid-ul-Fitr. May this eid brings us happiness, good health, success, prosperity and strength of Ima'an.#EidMubarak #Eid2022

— Dr. Hassan Qadri (@DrHassanQadri) May 2, 2022
On this auspicious occasion of Eid-ul-Fitr, I wish you all a happy Eid. I pray for the well-being of the country, the unity of the nation and Muslims all over the world.#EidMubarak #Eid2022

— Dr Hussain Qadri (@DrHussainQadri) May 2, 2022