The path of knowledge is path of success: Yahya Sergio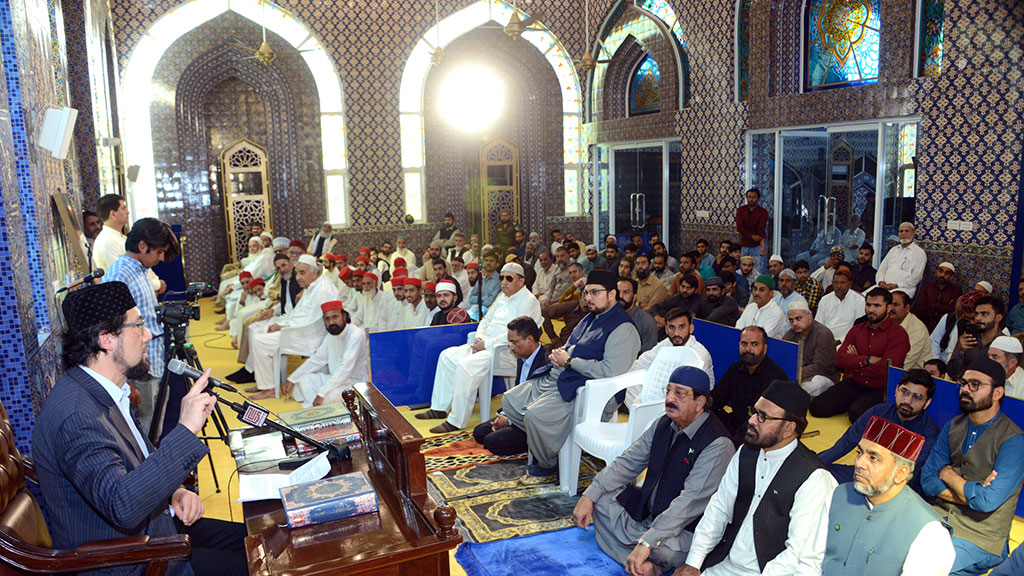 Renowned Islamic scholar, Imam of Jamy Mosque Al-Wahid and President Muslim Community Italy Yahya Sergio Yahe Pallavicini delivered his Friday sermon in Jamy Shaykh-ul-Islam in Model Town. In his address, he urged the faithful to strengthen their relationship with the Holy Prophet and the teachings of Islam as articulated in the Holy Quran, adding that it is the only way of success leading to the right path, the path of those favoured by Allah Almighty.
Yahya Sergio said that one of the biggest challenges facing Muslims the world over is their alienation from modern knowledge and research. He said that Muslims living in the Islamic countries are backward because of ignorance and illiteracy. He said that he is happy to learn that MQI is promoting the quality education including an emphasis on moral training for the youth and it has set up educational centres from the East to the West that are busy serving the Muslim community around the world.
The Islamic scholar paid rich tribute to Shaykh-ul-Islam Dr Muhammad Tahir-ul-Qadri for his amazing contributions and services for Islam, Pakistan and humanity. He said that as a Muslim, it is our responsibility to spread the teachings of Islam that are based on love, human compassion and peace and help eliminate hatred, and extremism. He reminded that the Holy Prophet (pbuh) imparted the lesson of love, forbearance, empathy and tolerance. He said that we need to adopt and follow the teachings of Sufis such as Hazrat Ali al-Hujwiri (RA) to straighten our lives.
Yahya Sergio said that he felt privileged to visit MQI secretariat and its seats of learning. He highlighted the need for dialogue among religions to promote peace and harmony in the world. He said that Shaykh-ul-Islam Dr Tahir-ul-Qadri's efforts for the interfaith harmony are praiseworthy.
Dr Hussain Mohi-ud-Din Qadri, President MQI, hosted a luncheon in the honour of Yahya Sergio, which was attended by Chairman Supreme Council Dr Hassan Mohi-ud-Din Qadri, Khurram Nawaz Gandapur, Iqbal Ahmad Khan, Muhammad Umberto Pallavicini, Noorullah Siddiqui, Rana Muhammad Idrees, Raja Zahid Mahmood, Altaf Randhawa, Sohail Ahmad Raza, Nasir Iqbal Advocate and Sarmad Javed.