Restoration of societal values linked to revival of knowledge and moral training: Shaykh-ul-Islam Dr. Muhammad Tahir-ul-Qadri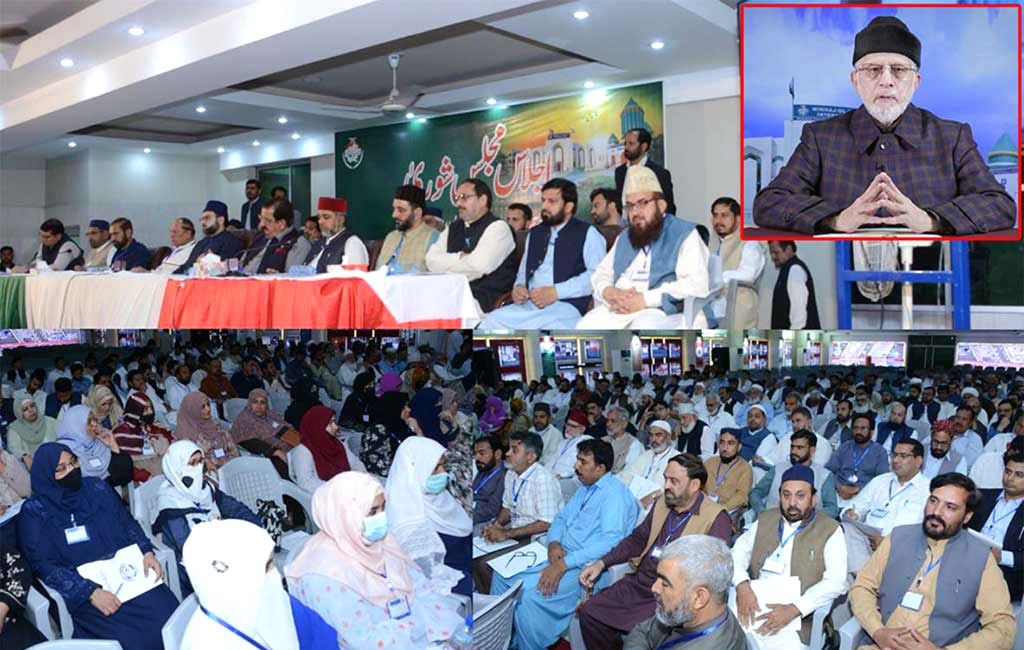 Addressing a joint meeting of the Central Executive Council and the Council of Representatives, MQI leader Shaykh-ul-Islam Dr. Muhammad Tahir-ul-Qadri has said that societies devoid of moral values die their natural death. He asked the participants to focus on education and moral and spiritual training. He directed the MQI chapters across the country to set up 5000 Centers of Knowledge during the ongoing year. It is pertinent to mention here that MQI has fixed a target of establishing 25,000 Centers of Knowledge in five years.
The meeting was attended by Dr. Hassan Mohi-ud-Din Qadri, Khurram NawazGandapur, Brig. (r ) Iqbal Ahmad Khan, and the members of the Councils.
Dr. Tahir-ul-Qadri said when moral values die, the societies cannot keep their existence intact. He said the respect for humanity has reached a nadir, adding that society looks like a dead one. He said the revival of moral values is linked to the restoration of the culture of knowledge and moral values. He said there can be no bigger revolution than breathing life in a dead society.
The MQI leader said that knowledge is the need of an individual and society. He appreciated the performance of the Councils and said that more dedication was needed to make the initiative a resounding success. He said the MQI members are playing their positive role in this day and age marked by mischief. He said he prays for progress, peace, and welfare of the people of Pakistan.
The members of MQI joined the meeting via Zoom link.