Jhang: 45th Urs of Dr Farid-ud-Din Qadri (R.A) observed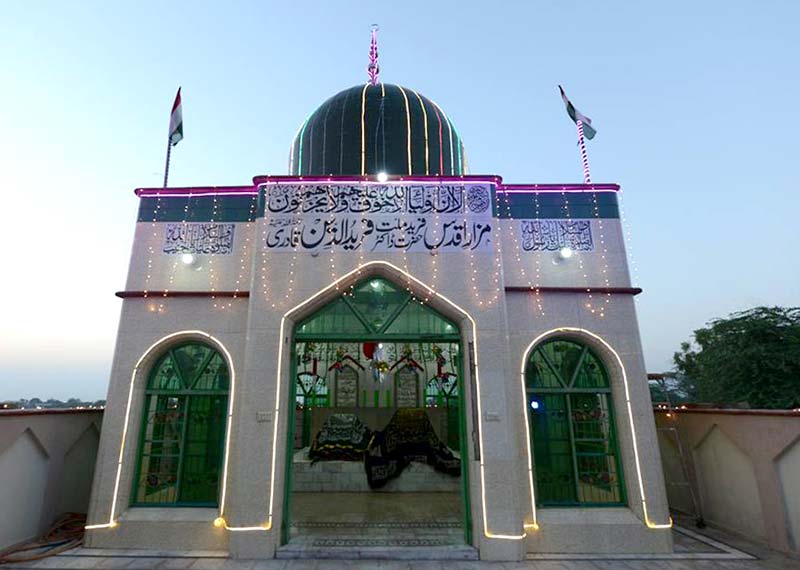 The ceremony marking the death anniversary (Urs) of Farid-e-Millat Dr Farid-ud-Din Qadri (R.A), the father of Shaykh-ul-Islam Dr Muhammad Tahir-ul-Qadri, was held in Jhang on July 1, which was presided over by Sahibzada Muhammad Sibghatullah Qadri, Sajjada Nasheen of the shrine. All events related to the anniversary were held under the supervision of Allama Abdul Qadeer Qadri, Director Dar-ul-Uloom Faridia Qadria and Sahibzada Muhammad Tahir Qadri.
Director Admin of central secretariat Jawad Hamid, Director Finance Adnan Javed, Sayyid Amjad Ali Shah, Allama Jamil Ahmad, Shahzad Rasool Qadri, Haji Muhammad Ishaq, Sohail Ahmad Raza and others also attended the ceremony in Jhang.
The central ceremony started off with recitation from the Holy Quran by Qari Noor Ahmad Chishti, whereas Shahbaz Qamar Siddiqi, Shakeel Ahmad Tahir, Minhaj Naat Council and Shahzad brothers had the honour of reciting Naat. Amir Raza conducted the proceedings of the ceremony and Umar Mustafa presented the welcome address. Allama Jamil Ahmad Zahid addressed the ceremony in which he threw light on the life and contributions of Dr Farid-ud-Din Qadri.
Sahibzada Sibghatullah Qadri laid a floral wreath at the grave and offered Fateha. He also made a special Dua on the occasion.