Quaid Day Celebration in Minhaj College for Women, Lahore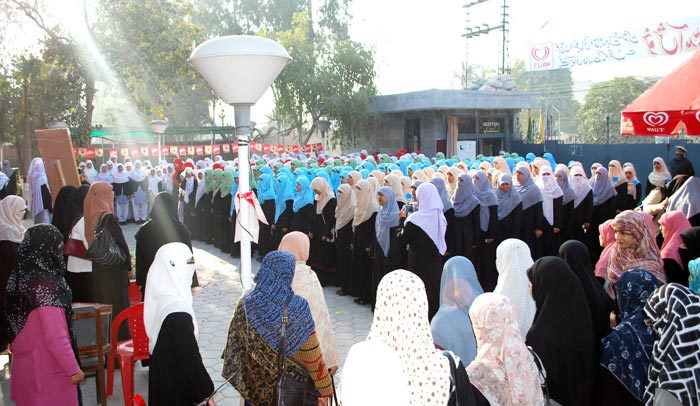 A dignified ceremony of Quaid Day was held in Minhaj College for Women Township Lahore. Respected Ms. Fiza Hussain Qadri honored the students and administration of the college by her special arrival. Nazima Women League, Minhaj-ul-Quran International, Miss Sumaira Rafaqat Advocate, Ms. Shumaila Abbas and Research scholar Ms. Fareeda Sajjad were also the respected guests on this prestigious occasion.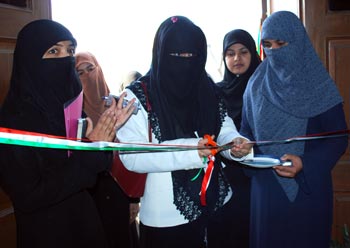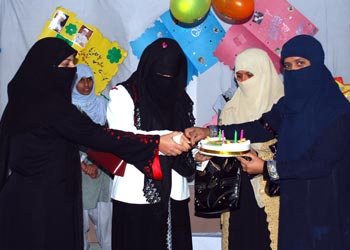 The proceedings of the ceremony went underway with the recitation from the Holy Quran and Naat. Then the Flag raising ceremony was held a The students presented guard of honour to their Quaid. All the students of Tehfeez ul Quran Institute, Minhaj Model School and Minhaj Girls College had decorated their class rooms beautifully.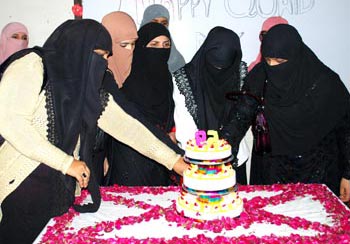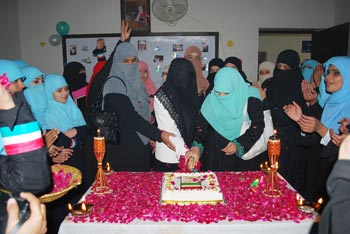 In the roar of Tehreek anthems, respected Ms. Fiza Hussain Qadri ,along with Nazima Women League Ms Sumaira Rafaqat, Ms Fareeda Sajjad, Ms Shumaila Abbas, Principal, Vice Principal Model School and Vice Principal Tehfeez – ul– Quran cut the cakes in every class and congratulated the students. In the end, Ms Fiza Hussain Qadri advised the teachers that it was essential for us to follow the footsteps of Sayyida Fatima-tu-Zahra (R.A).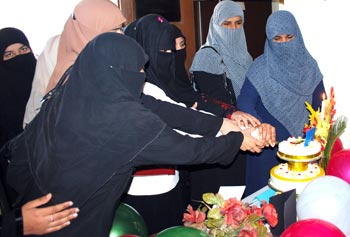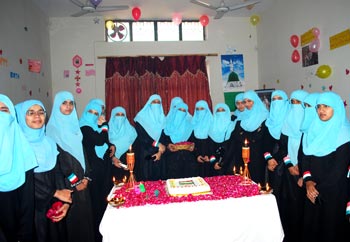 Annual sports Day
The Minhaj College for Women Township Lahore, organized Annual Sports Day on February 15, 2010 on Monday.
Miss Uzma Zahid Bukhari, member of Punjab Assembly, was the honorable chief guest.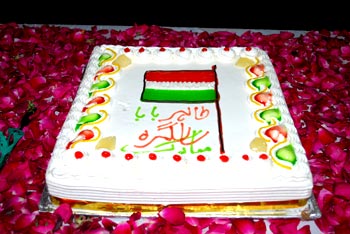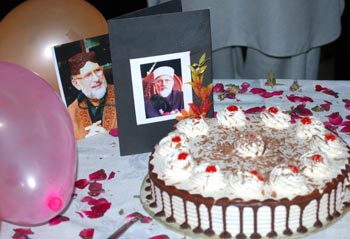 The program started with the recitation of Holy Quran by Miss Humaira Tahir and Miss Sayyida Ayesha presented Naat. Then Miss Shumaila Tufail, president Sports Society and Miss Asma Rafique General Secretary Sports Society, requested the chief guest to grant the permission to start the sports events.
After the march past, the students demonstrated gymnastics very actively and skillfully. Following different games competitions were also held among the students:
1. Volley Ball
2. Badminton
3. Shot put
4. Long Jump
5. Javlon
6. Discuss
7. 100 meter race
8. 200 meter race
9. Sack race
10. Back Race
11. Three leg race
12. Chati race
Besides this Fancy Dress Show was also conducted in which students presented the dresses of different Islamic countries. Ms Attia Batool, Ms. Shazia Butt and Ms Humaira Bajwa were the Jury members. In the end, chief guest distributed prizes among the position holders and shared her views by saying that Shaykh-ul-Islam Dr Tahir-ul-Qadri is actually a revivalist of this century. She also said that it is very pleasant to see the students' uniform and now it is proved that veil has never been a hindrance in the way of women's success.