MQI & PAT jointly hold National Conference against load-shedding, dearness and corruption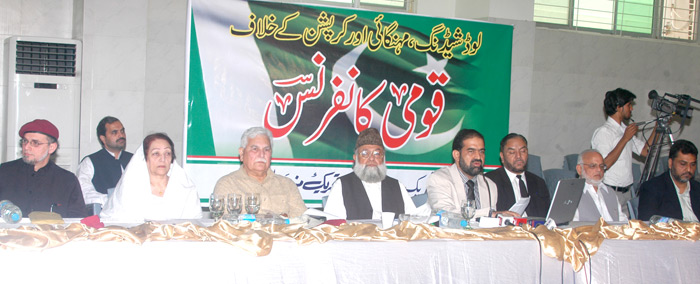 Dr Raheeq Ahmad Abbasi, Nazim-e-Ala of Minhaj-ul-Quran International,
addressing National Conference against load-shedding, dearness and corruption
A National Conference against load-shedding, dearness and corruption was held under the banner of Minhaj-ul-Quran International (MQI) and Pakistan Awami Tehreek (PAT) at the central secretariat of MQI on April 26, 2010, which was attended by leaders and representatives of more than 100 organizations and parties. After thorough deliberations on the issues, the Conference adopted the following communiqué unanimously.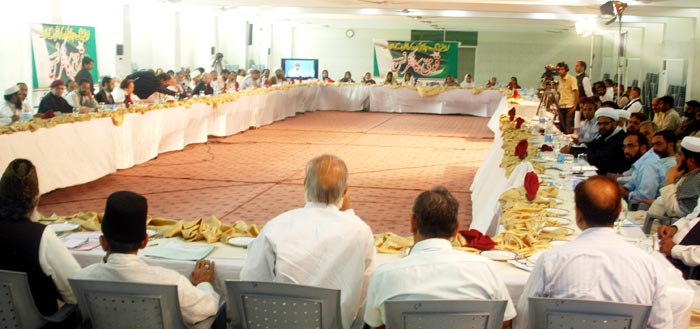 Text of the Communiqué
The participants of the National Conference unanimously express their dissatisfaction over some of the decisions taken in the Energy Summit held by the Government.
 
Solid planning should be undertaken to reduce load-shedding in the country and the power generation should be increased as per demand.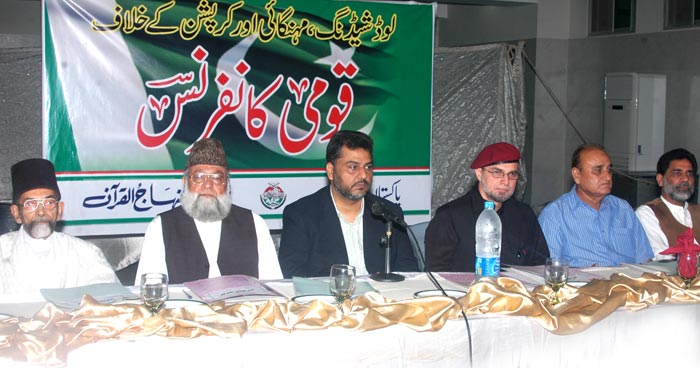 The duration of load-shedding should not be more than four hours in 24 hours without any discrimination between rural and urban areas. The government should withdraw its decision on Saturday as off-day for banks and educational institutions. Moreover, official working hours should be reduced.
 
The country should be rid of bondage of IMF and World Bank. The decision to raise power tariff under agreement with the IMF should be withdrawn and overbilling in the electricity charges should be stopped.
 
Ban on the use of gas generator should be removed immediately.
 

The Conference rejects costly Rental Power Projects, demands judicial probe into them and holds that all such agreements should be subject to the approval by Parliament.
 
More dams should be built up in Pakistan for hydel power generation and effective diplomacy should be started against India to stop it from using Pakistan's water.
 
About one hundred thousand megawatt electricity can be generated through coal. Therefore, power plants should be launched to generate cheap electricity by using these resources.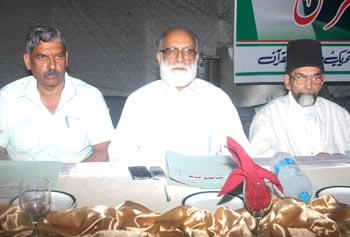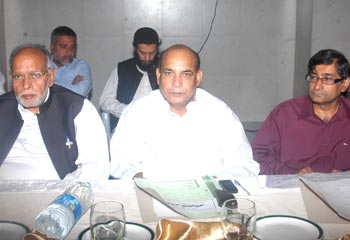 All closed power plants should be made operational immediately.
 
Unhindered supply of electricity to schools, colleges, universities, Mosques, hospitals, industrial and agricultural areas should be ensured during the official working hours.
 
Immediate steps should be taken to bring down the prices of necessities of life as they existed two years ago and government should give subsidy on them to stop their prices from escalating.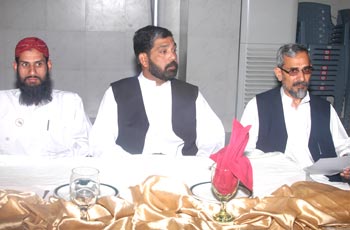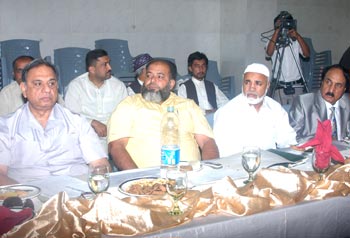 Minimum wage should be Rs. 10, 000 and raise in salaries should be linked to inflation rate.
 
All kinds of cartels such as sugar and flour mafias should be eliminated through effective administrative and legislative measures.
 
An impartial and independent Accountability Commission should be constituted for across the board accountability and all powers that be including politicians should be held accountable without any discrimination.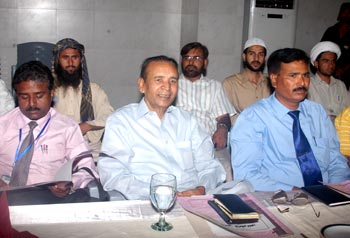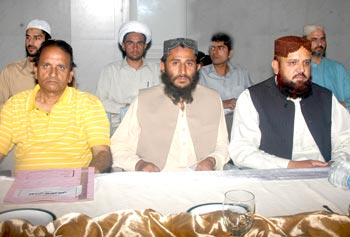 Urgent steps should be taken for eradication of corruption from society and commission mafia should be eliminated.
 
Disputed clauses in the 18th Constitutional Amendment should be withdrawn and elections within a party should be made binding. Constitutional protection given to the personal dictatorship of a party leader should be taken back.
 
The Conference also condemns all those steps that impose bar on the independence of judiciary and seeks to disband Parliamentary Commission besides seeking elimination of political representation in any arrangement for selection of judges for the superior judiciary.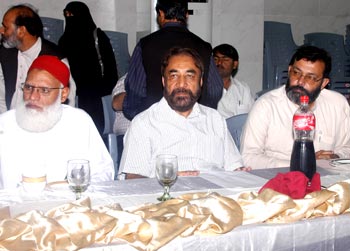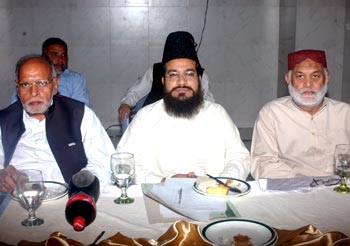 The Conference also condemns amendment in Article 62 and 63 of the Constitution and demands of the government to take it back. Besides this, it urges the government to ensure the implementation of all clauses of the Holy Quran and Sunna contained in the Constitution.
 
The participants of the Conference decide with complete consensus that if government did not take satisfactory steps to implement the above-mentioned demands, then all organizations and parties in attendance of the National Conference would launch a country-wide protest movement against the government both at federal and provincial levels.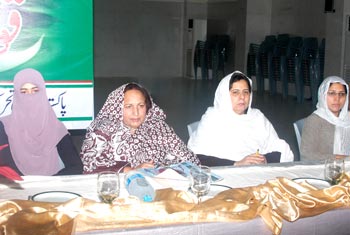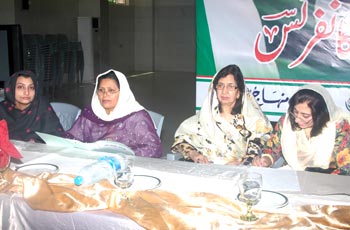 The prominent participants included:
Maj. Gen. (r) Rahat Latif (MD of PEN)
Hafiz Aakif Saeed (Amir of Tanzeem-i-Islami)
Ijaz Chaudhry (Tehreek-i-Insaaf)
Faiz-ur-Rehman Durrani (president of PAT)
Dr Raheeq Ahmad Abbasi (Nazim-e-Ala of MQI)
Sheikh Zahid Fayyaz (PAT)
Anwar Akhtar Advocate (Secretary General of PAT)
Prof M.A. Rauf (chairman of al-Falah Quran-o-Sunnet Academy)
Zaid Hamid (renowned scholar)
Saifullah Saif (PML Qasim Group)
Sayyid Munir Hussain Gillani (chairman Islamic Democratic Front)
Ayub Khan Mayo (Pakistan Kisan Muttahida Mahaz)
Sahibzada Sajjad Masood Chishti (chairman of National Association of Private Schools)
Tariq Mahmood Mughal (National Association of Private Schools)
Dr Sabiha al-Mashriki (head of the Khaksar Tehreek)
Sohail Mahmood Butt (chairman of National Alliance of Traders)
Col (r ) SK Tressler (chairman of Muslim-Christian Alliance)
Mian Zahid Javed (chairman of Liberty Market)
Sohaib Marghub (current affairs analyst)
Zahoor Ahmad
Mehdi Hassan Muntazari (Jamia tul Muntazar)
Sohail Marghub (Jawa)
Malik Muhammad Akram (Secretary General IDF)
Sayyid Naubahar Shah (chairman of Shia Political Party)
Chaudhry Muhammad Bashir (president of Idara-e-Khidmat-e-Insaniat)
Hafiz Sajid Anwer (Rabita al-Madaris Islamia)
Muhammad Imran Malik (General Secretary of Shabab-e-Milli Pakistan)
Muhammad Aslam Mohsin (Coordinator of Awami Qiadat Party)
Ghulam Mustafa Muneer Alvi (Tehreek Hussainia Pakistan)
Muhammad Asim Makhdoom (JUI)
Sayyid Farhat Hussain Shah (Secretary General of Minhaj Ulama Coucnil)
Bishop Dr Sohail
Pastor Chaman Sardar
Dr Munawar Chand
Shahbaz Ramesh Gull
Rub Nawaz (Jamia Rizwia)
Dr Sayyid Imran Murtaza (MS Fountain House Lahore)
Muhammad Nasir Iqbal Khan (central president of Human Rights Movement)
Muhammad Tariq Bucha (Kisan leader)
Mufti Munawar Ali Qadri (JUP)
Ehsan Wain (Secretary General of ANP)
Rana Tahir Saleem (All Pakistan Schools Alliance)
Ms Mahnaz Rafi (PML-Q)
Mian Waheed Akhtar Advocate (vice president of Supreme Court Bar)
Asif Khurshid (Secretary General of Al-Muhammadiyya Society)
Mian Zille Imlak (General Secretary of Pakistan Bakers Association)
Ms Tasneem Anwer (Pakistan Workers Federation)
Ms Maria Asghar (Lecturer of Education University)
Ms Fahmeeda Sultana
Ms Aleena Tiwana (chairman Interfaith Harmony)
Ms Fatima Batool (Director of Fatima Jinnah Medical College)
Ms Alia Khichi Advocate
Ms Ayesha Imran (social worker)
Ms Abida Manzoor
Ms Nazli (Greenland Society)
Dr Noshaba Hameed (patron of Minhaj Women League)
Ms Sofia Baidar
Ms Razia Madani
Ms Samiyya Raheel Qazi
Maulana Khalil-ur-Rehman Haqqani
Prof Ashok Kumar
Salman Ghani (senior journalist)
Rashid Hijazi
Iftikhar Majaz (PTV Lahore)
Adeeb Jawdani (chief editor of Moon Digest)
Sayyid Hassan Kazemi (Imamia Students Organization)
Sohail Ahmad Raza
...and many others.