'Namoos-e-Risalat Convention' under the banner of MWL & MSM
On May 24, 2010, Minhaj-ul-Quran Women League and MSM (Sisters) jointly organized 'Namoos-e-Risalat (saw) Convention' in its central secretariat. Miss Sumaira Rafaqat Advocate, central Nazima of Women League, was among the distinguished guests on the occasion. A large number of students from Minhaj College for Women, different women universities and educational universities of Lahore attended the programme.
The proceedings of the Convention started with the recitation from the Holy Quran followed by Naat. The speech of Shaykh-ul-Islam Dr Muhammad Tahir-ul-Qadri was shown to the audience on the subject of "Namoos-e-Risalat".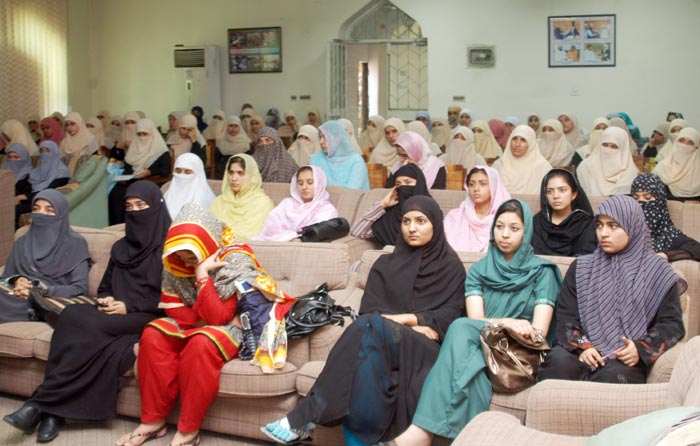 Talking about the aims and objectives of the Convention, Miss Sumaria Rafaqat Advocate said that the programme was organized with a view to strengthening the relationship of the students with the person of the Holy Prophet (saw) because it is through solidification of this relationship that the Muslims can raise their esteem and honour in the world. She said that the 47% revenue of the Facebook came from the Muslim countries and if they decided to boycott it, no one would have the courage to do such things in future.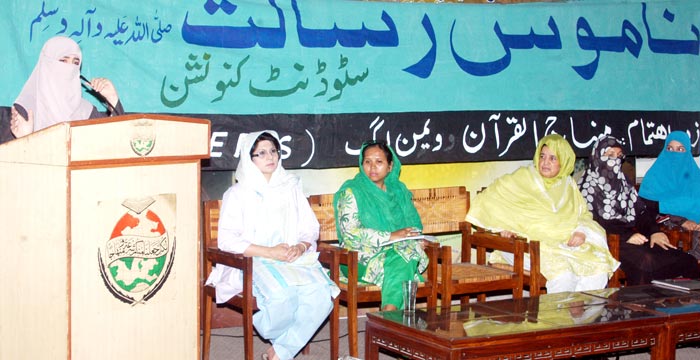 She said that if over 1.5 billion Muslims took up a united stand on the issue, the perpetrators of such heinous acts would not dare repeat it in future. It is a matter of misfortune that the Muslims are victim to degradation and humiliation for lack of unity. The leaderships of the Islamic world are dictated by their narrow self interests, which have rendered them ineffective. If the Umma wanted to revive their glorious past, it would have to advance in the field of education.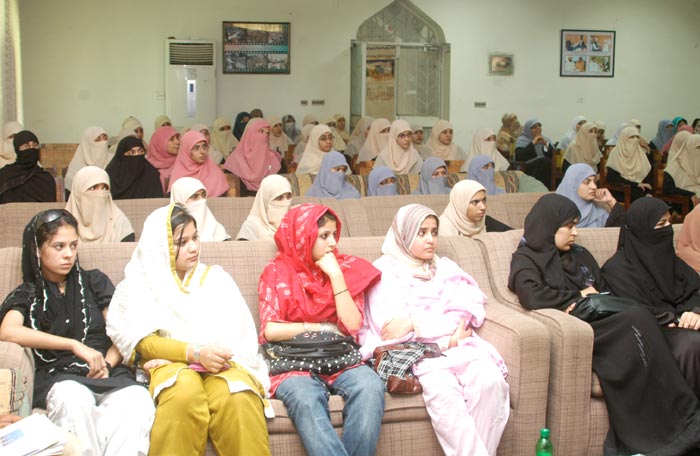 Students belonging to different women colleges and universities also spoke on the occasion. They said that the OIC's declaration of Pakistan's ban on the Facebook as being individualistic was regrettable. Extending protection to blasphemers was humiliation of humanity. Respect of all Prophets is the part of faith of all Muslims. Through such reckless actions, the world is being pushed to a clash at a time when we need harmony and dialogue for promotion of peace in the world.