Ulama Contact Group established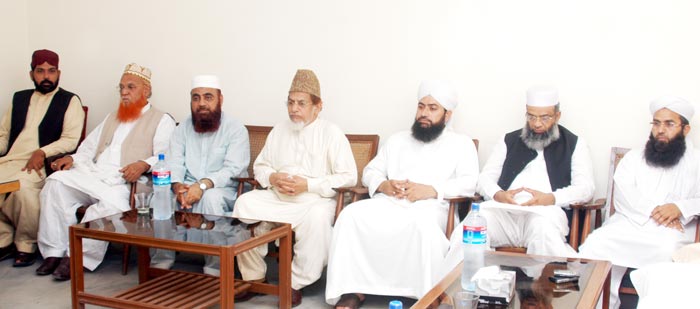 On June 6, 2010, a joint consultative meeting of different scholars, representatives of different branches of Ahl-e-Sunnet and religious seminaries was held under the aegis of Minhaj-ul-Quran Ulama Council, which was presided over by Dr Raheeq Ahmad Abbasi, Nazim-e-Ala of Minhaj-ul-Quran International. Allama Farhat Hussain Shah, central Nazim of the Ulama Council, apprised the participants of the aims and objectives of the meeting.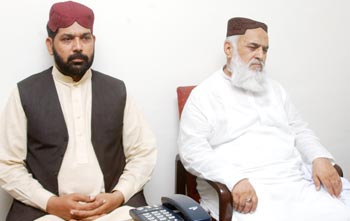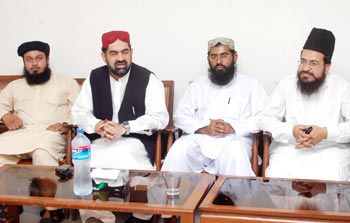 Dr Raheeq Ahmad Abbasi threw light on the motives and repercussions of the anti-Islam forces in the backdrop of recent incidents of terrorism and online posting of blasphemous sketches on the community networking website, Facebook. He expressed the need of joint action and formulation of effective strategy to counter such offensives with a view to highlighting the fair face of Islam. The participants offered different suggestions. A five-member Ulama Contact Group was established to consider all suggestions and come up with a holistic strategy to deal with any such incidents. The Group would consist of Allama Muhammad Ali Naqshbandi, Allama Mufti Muhammad Haseeb Qadri, Allama Mujahid Abdur Rasool, Allama Imdadullah Qadri, and Allama Muhammad Akram Chishti.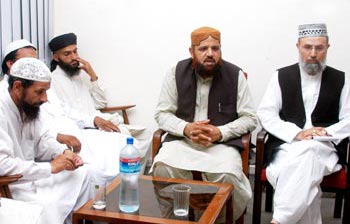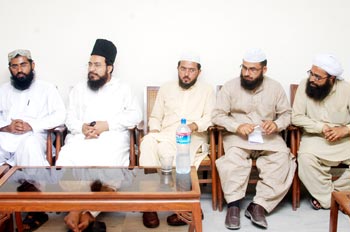 A resolution was passed unanimously on the occasion which said that all organizations of the Ahl-e-Sunnat would be ready to for joint efforts and launch a struggle to prick the conscience of Islamic rulers for the protection of the sanctity of the Prophethood. No one would be allowed to abuse the name of Ahl-e-Sunnat for his vested interest.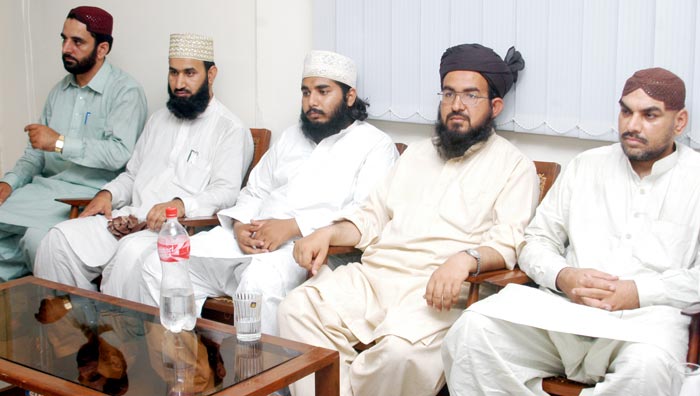 The meeting was attended by Mufti Muhammad Ramzan Sialvi, Khateeb of Data Darbar Mosque, Prof Mian Salimullah Owaisi, director the Ulama Academy Badshahi Mosque, Shaykh-ul-Hadith Allama Muhammad Miraj ul Islam, Mufti Safder Ali Qadri, Mufti Abdul Qayyum Khan, Allama Badr-uz-Zaman Qadri, Allama Zia ul Haq Naqshbandi, Imdadullah Qadri, Mufti Intikhab Ahmad Noori, Allama Muhammad Asghar Shakir, Allama Ghulam Asgher Siddiqi, Allama Asif Akber Qadri, Allama Mumtaz Hussain Siddiqi, Dr Ali Akber Qadri, Raja Jamil Ajmal and Sajid Mahmood Bhatti.