MQI Lahore Takes out Anti-Terror Rally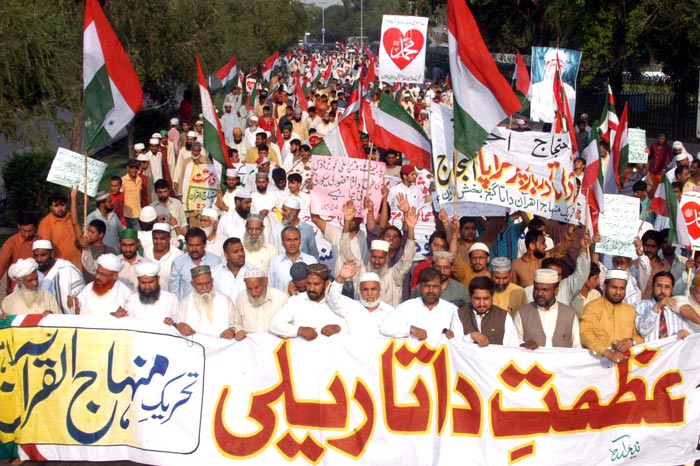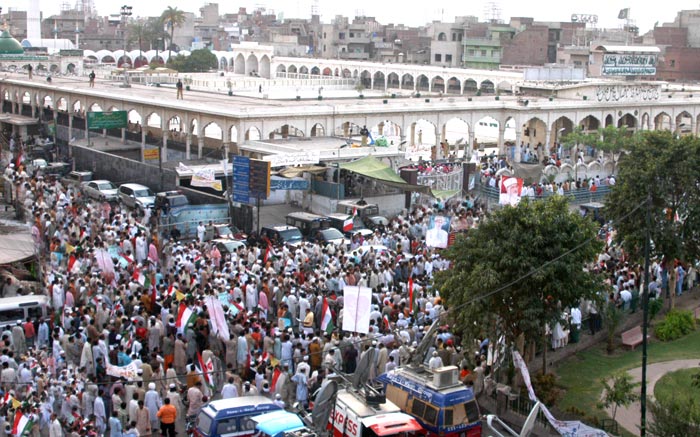 Minhaj-ul-Quran International (Lahore chapter) organized a protest rally against the suicide attack on the Data Darbar on July 4, 2010, which started from the Nasir Bagh and concluded on the shrine of the Data Darbar. The rally was attended by hundreds of people who belonged to different sections of society. Irshad Tahir, Amir of MQI Lahore, led the rally, while the distinguished personalities included Hafizullah Javed, Rana Muhammad Idrees Qadri, Allama Muhammad Hussain Azad, Anwar Akhtar Advocate, Mumtaz Sadiqi, Afzal Gujjar, Hafiz Ghulam Farid, Shahzad Khan Mustafavi, Prof Muhammad Ramzan Ayubi, Dr Qashir Rafique, Abdul Ghaffar and other leaders.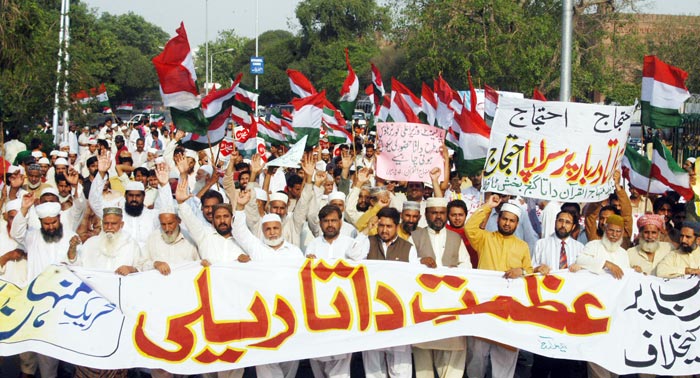 The protesters were carrying placards with slogans against the terrorists written on them. They chanted slogans against the perpetrators of attack on the Data Darbar.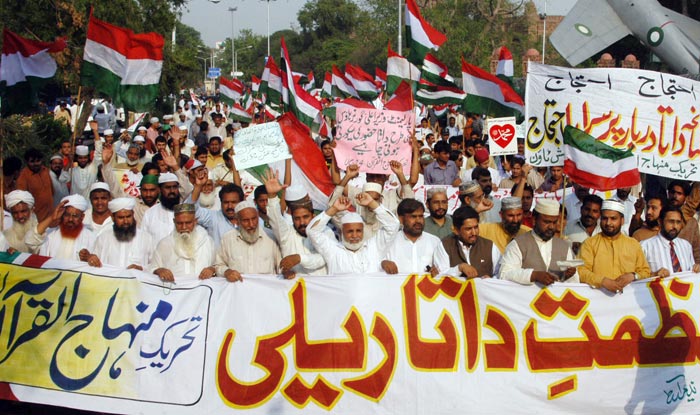 Addressing the participants of the rally, Irshad Tahir said that those who staged an attack on the shrine of Data sahib were beasts that had nothing to do with any religion or humanity for that matter. He held the federal and the Punjab government responsible for the attack which failed to nip the evil of terrorism in the bud. He said that the attack on the Data Darbar was a black chapter in the history of Pakistan and those who gave carte blanche to terrorists to operate as they pleased were national criminals.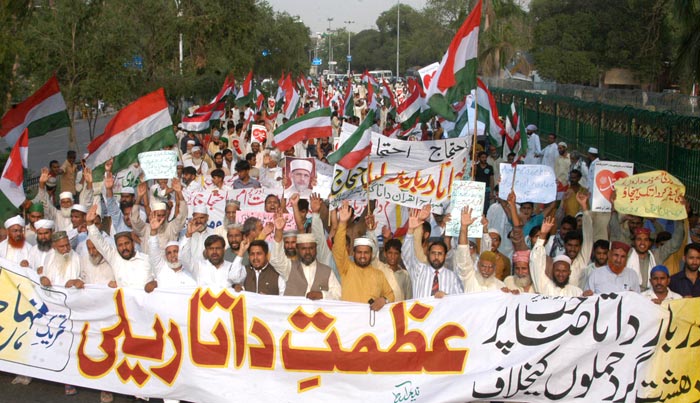 The speakers at the rally said that the Friends of Allah rule the minds and hearts of people. They criticized the government for its inability to secure the shrine against threats of terrorism. They paid glowing tribute to Shaykh-ul-Islam Dr Muhammad Tahir-ul-Qadri for his magnum opus against terrorism. They said that everyone knew those who regarded the shrines of saints as the places where 'shirk' was committed. They said that if the government was serious in its anti terror drive, it would not be possible for terrorists to strike at will. They said that they took to streets as the guardians of the respect of Data sahib.
The rally concluded on Dua. A large number of media men were also present to cover the rally.