MSM celebrates its foundational day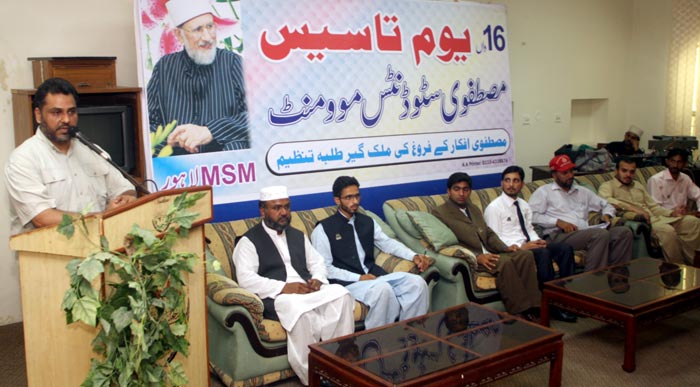 The central ceremony marking the foundational day of Mustafavi Students Movement (MSM) was held on October 6, 2010 in the central secretariat of MQI. Acting Secretary General of MQI Sheikh Zahid Fayyaz and MSM president Tajammul Hussain Inqilabi were the guests of honour on the occasion. The proceedings of the ceremony got underway with the recitation from the Holy Quran by Qari Khalid Saeed Kazmi followed by Naat.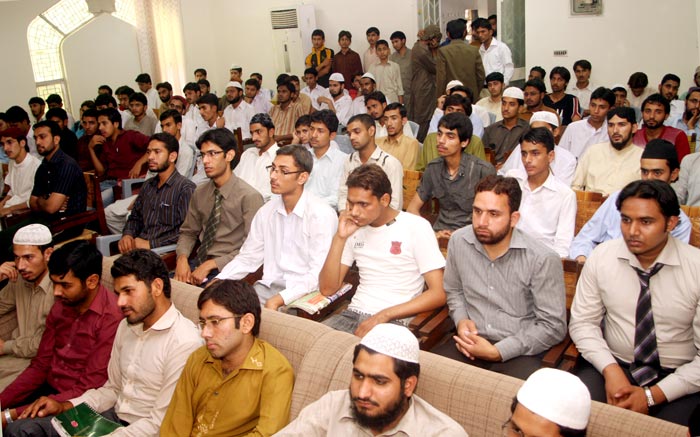 In his inaugural address, Muhammad Umair Mustafavi, central leader of MSM Lahore, welcomed the students from across different universities and colleges of Lahore. He said that the future of any nation hinges upon its youth particularly students. They have central role to play in the development of any state and society. He noted with regret that the Pakistani students are not playing their due role in the affairs of the state owing to various reasons. Criticizing the culture of unionism among the student community, he said that this trend spawned negative attitudes which played havoc with the peaceful academic environment of the colleges and universities. He said that it was only MSM, a non-political organization of the students, which was highlighting the problems of the student community besides guiding them on a whole range of national issues through dialogue and engagement in the society.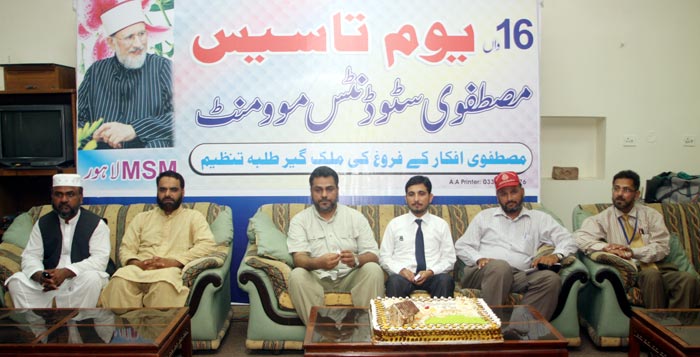 Sheikh Zahid Fayyaz, acting Secretary General of MQI, said in his keynote speech that it is distinction of MSM that it focused its energies on the spread of knowledge and education among the youth. He said that it is only through equipment of knowledge that we can get rid of scourges of extremism and terrorism from society and the role of students and by extension that of MSM is quite crucial in this respect. He also appreciated the students affiliated with MSM who rendered valuable services in the flood-hit areas on the special instructions of Shaykh-ul-Islam Dr Muhammad Tahir-ul-Qadri.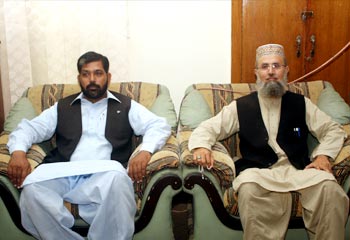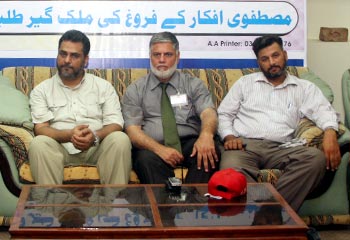 Speaking on the occasion, MSM president Hafiz Tajammul Hussain Inqilabi said that the students have vital role to play in ensuring that the nation treads in the right direction. As long as they do not take interest in the affairs of the state, rot and decline afflicting our polity would continue unabated. He emphasized the need of taking recourse to 'pen' to fight against the contemporary challenges. He also highlighted the achievements of the MSM in propagating the issues of the students and creating consensus against terrorism and extremism in the country.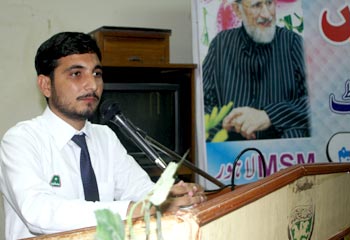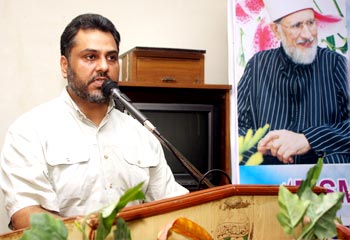 Irshad Ahmad Tahir, Amir-e-Tehreek of Lahore, also spoke on the occasion. All students cut the cake to mark the foundational day. The ceremony concluded on Dua for country's progress and prosperity.