Monthly Spiritual Gathering of Gosha-e-Durood - October, 2010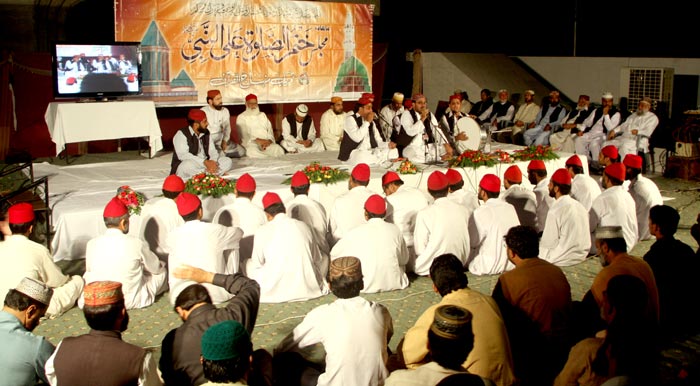 Presided over by Amir-e-Tehreek Sahibzada Faiz-ur-Rehman Durrani, the monthly spiritual gathering of Gosh-a-Durood was held on October 7, 2010 under the banner of Minhaj-ul-Quran International in its central secretariat. Acting Secretary General of MQI Sheikh Zahid Fayyaz, G.M. Malik, Raja Jamil Ajmal, Iftikhar Shah Bokhari, Jawad Hamid, Ahmad Nawaz Anjum, Raja Zahid Mahmood, Muhammad Idrees Qadri, Sajid Mahmood Bhatti, Rana Muhammad Farooq Mahmood, Sahibzada Zaheer Ahmad Naqshbandi, Haji Muhammad Saleem Qadri, Haji Riaz Ahmad and Shahzad Qadri were also present among the audience.

The programme of monthly spiritually gathering was held on the roof of Gosh-a-Durood, which was attended by a large number of people belonging to different walks of life including a large number of women for whom separate seating arrangement was in place.
The proceedings of the programme started with the recitation from the Holy Quran followed by Naat Khawani. Qari Anser Ali Qadri, Minhaj Naat Council, Haideri Brothers, Shahzad Brothers, Bilali Brothers and others took part in the Naat Khawani and electrified the atmosphere with their melodious voices.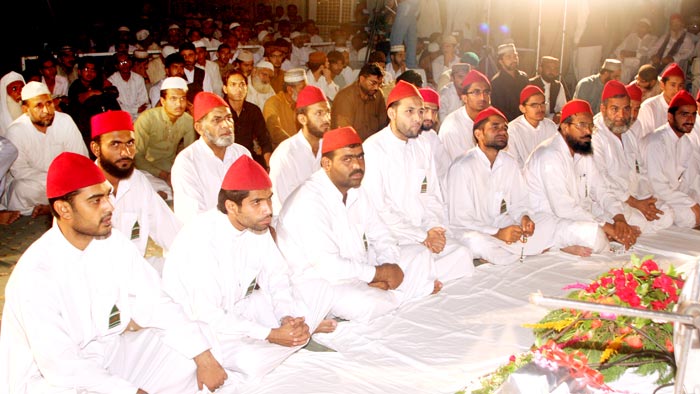 The Naat Khawani continued till 10:30 p.m. which was followed by live telephonic speech of Shaykh-ul-Islam Dr Muhammad Tahir-ul-Qadri from abroad. Before starting his speech, Shaykh-ul-Islam said that the number of Durood offered so far stood at 18 billion, 22 million, 46 lakhs, 86 thousand and 415. He said that the Durood offered in the month of September only was 53 corers, 73 lakhs, 49 thousand and 925.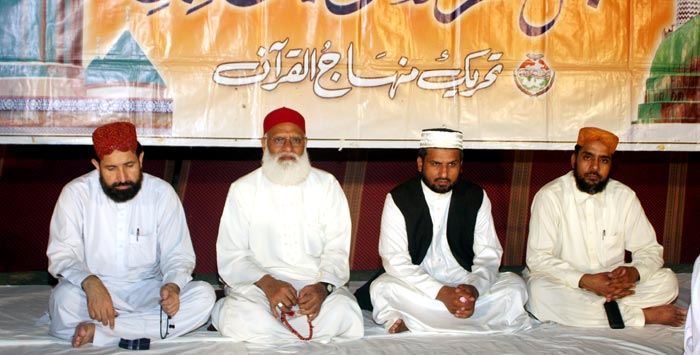 Shaykh-ul-Islam gave a brief talk on the topic of 'self-reform'. He said that once Hazrat Mausa (RA) asked Allah Almighty how come the one who found Allah Almighty, could turn away from Him. To this Allah replied that he who found Allah did not turn his back on Him. The one who got away from His Path never found his Creator in the first place.
Shaykh-ul-Islam instructed the workers to do much-needed self-introspection if they displayed negligence while working for the cause of religion. He said that it was time for repentance and seeking Allah's forgiveness for our faults lest we should deviate from His Path.
Shaykh-ul-Islam further said that if the workers found spiritual solace and comfort while working for the cause of religion, they must stay the course more vigorously. As long as they felt contented and satisfied, it meant that they were on the right path. In case of vice versa, they must do self-accountability with a view to making mid-course correction through self-reform and repentance.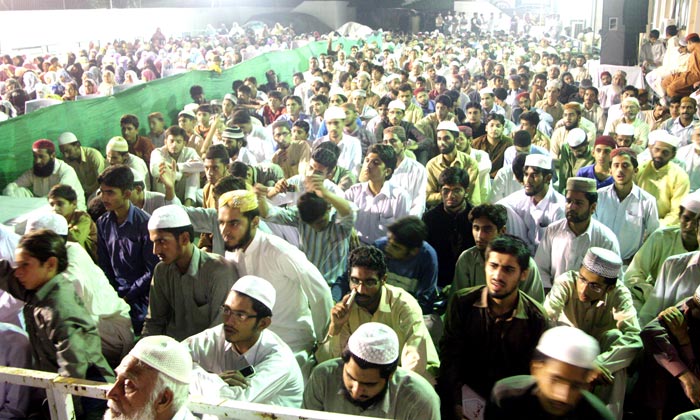 He warned the workers and associates of MQI that when man gets deviated from religion, his ill-commanding self cooks up novel excuses urging him to give up his life style and opt for worldly life of personal gain and self-aggrandizement. He said that it was not correct to regard people working at the central secretariat as embodiment of perfection and angels. They are prone to making mistakes as well. So when people see any wrong thing in them, they must inform them and take steps for their education and correction. If one adopts the habit of criticism for the sake of criticism aimed at bringing others into disrepute, it would take one into blind alley of evil and darkness. Such is the force and influence of the ill-commanding self on human beings, he added. Shaykh-ul-Islam instructed the workers of MQI to become a source of peace and good for one another.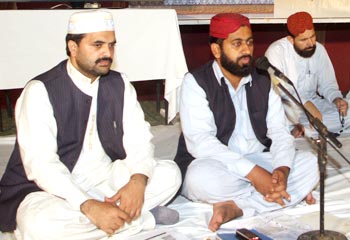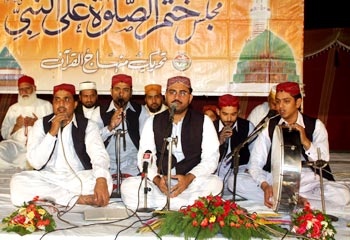 Dr Muhammad Tahir-ul-Qadri enumerated four things as stepping stones to attain to Allah Almighty:
The first step is to give up on the world, which means to get rid of worldly greed and love and vested interest.
The second step relates to being indifferent to the worldly pursuits and purposeless activities.
The third step is to launch a struggle against ill-commanding self with all its temptations.
And the last but not the least is to create a desire for paradise in the life hereafter.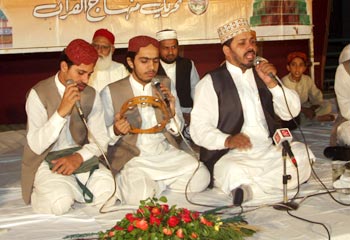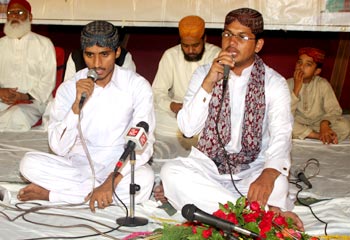 Shaykh-ul-Islam said that he who would do these four things with sincerity of purpose would be able to find his Creator. He emphasized that the world is a temporary abode, which would perish one day and those who prepared themselves for their eternal abode would also be successful in this world.
The speech of Shaykh-ul-Islam ended at 11:30 p.m. which was followed by the concluding Dua by Sahibzada Faiz-ur-Rehman Durrani.