Leaders of Minhaj-ul-Quran Ulama Council join protest rally
A protest rally was organized against the suicide bombings on the shrines under the banner of Tahaffiz-e-Namoos-e-Risalat on November 1, 2010. Minhaj-ul-Quran Ulama Council took part in the rally. The central leaders of MUC i.e. Allama Asif Ashraf Jilali, Allama Imdadullah, Razaa-e-Mustafa, Allama Mir Asif Akber and other leaders participated in the rally.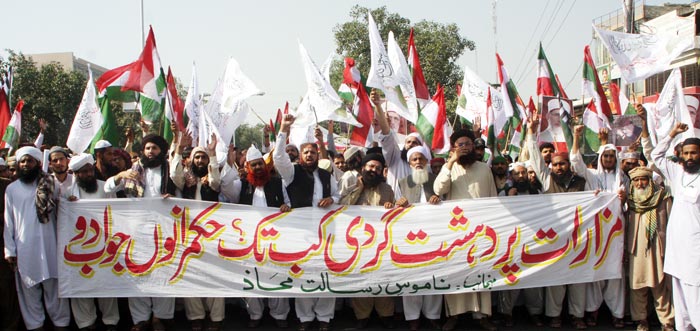 The protest rally, which was attended by thousands of people started from the revered shrine of Data Sahib and concluded at the Chief Minister House. The participants of the rally staged a symbolic sit-in before the Chief Minister House. They chanted slogans and demanded of the government to apprehend the perpetrators of the attacks and mete out exemplary punishment to them.
Addressing the participants of the rally, Allama Farhat Hussain Shah said that the terrorists have now started targeting shrines and holy places after official installations, public places, security forces and educational institutions, which is a beastly act. He said that it is proof of the fact that terrorists have no religion and they are a misled group. Those who have undertaken bombings on the shrine of Baba Farid (RA) are neither Muslims nor Pakistanis. They are anti-state elements who want to bring about political instability in the country. He said that the Sufis played central role in the promotion of spiritual, moral and positive attitudes in the society. The shrines of these revered figures are the signs of our values and traditions and no one would be allowed to violate their sanctity.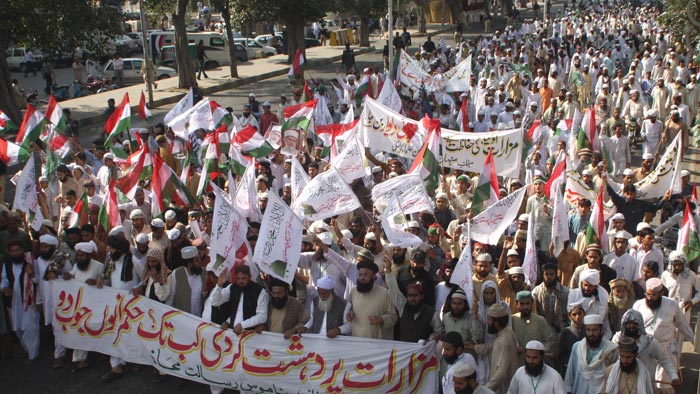 Allama Farhat Hussain Shah demanded of the federal and provincial government to ensure the protection of these holy places. He warned that no such activity would be borne in future. He said that such malicious elements want to ignite the sectarian fires and it is our religious and national duty to get together on a platform to foil their conspiracies. He urged the government to take concrete steps in this regard by shunning the practice of seeking reports and passing meaningless statements.
Allama Fahrat Hussain Shah suggested to the government to formulate a holistic policy against terrorism by taking everyone on board.