Minhaj-ul-Quran Youth League urges youth to follow teachings of Iqbal to save country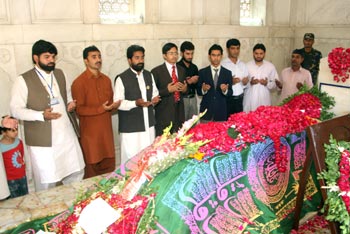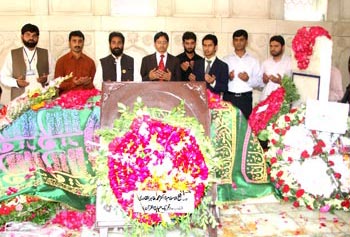 On the occasion of Allama Dr Muhammad Iqbal's 133rd birth anniversary, a central delegation of Minhaj-ul-Quran Youth League (MYL) headed by its president Chaudhry Baber Ali visited the shrine of Hazrat Allama Dr Muhammad Iqbal, laid floral wreath at his grave on behalf of Shaykh-ul-Islam Dr Muhammad Tahir-ul-Qadri and offered Fatah. The delegation consisted of Ishtiaq Hanif Mughal, Imran Bhatti, Chaudhry Atiq-ur-Rehman, Waqar Ahmad Qadri, Kashif Chishti, Zubair Ahmad Gillani, Saeed Bhatti and others.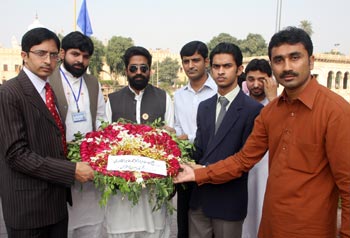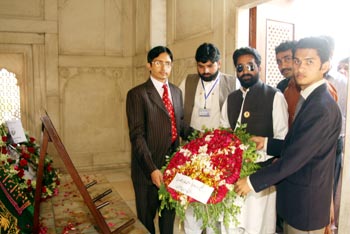 Talking to the journalists on the occasion, Chaudhry Baber Ali said that Allama Dr Muhammad Iqbal was not only a politician, a poet and philosopher but also a leading intellectual, a mentor and a guide who was in the forefront of struggle for renaissance of the Muslims of the Indian sub-continent. The guiding role played by Dr Muhammad Iqbal in the intellectual, practical and ideological domains for the cause of the Muslim community does not have its parallel in the history of that era. He said that Allama Iqbal urged Muslims not to submit before heavy odds and keep on moving for the attainment of its national objectives.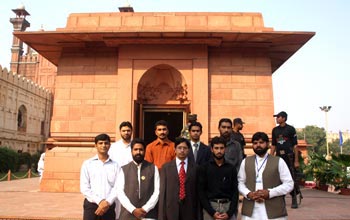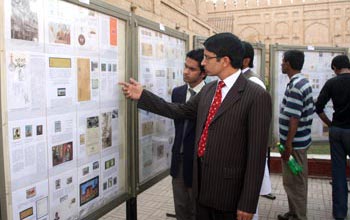 Chaudhry Baber Ali said that the youth and students were the special focus of Iqbal whom he imparted the lesson of ceaseless action and dependence on their inherent strengths to fight off the challenges of time. He urged the Muslims to safeguard their individual and collective ego at every cost. He said that on this Iqbal Day would have to resolve to act upon the teachings of this great sage. He said that Iqbal wanted our youth to become eagles metaphorically by awakening dynamic and revolutionary spirit among themselves to cope with the challenges.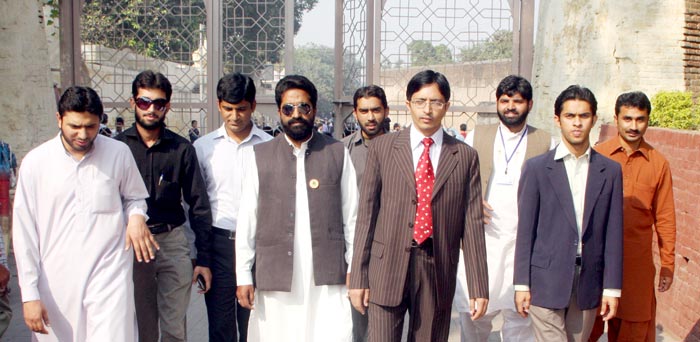 Continuous action and incessant efforts, he added, are essential for development. He said that there is a dire need that the youths make their name by acquiring expertise in the field and science and technology so that they could play their role for national progress. He said that Shaykh-ul-Islam Dr Muhammad Tahir-ul-Qadri is promoting the Iqbal's mission and thought today and we need to support him in his efforts in this regard. The delegation also prayed for national security, peace and progress.