Meeting of Students' Parliament under MSM
A two-day meeting of Mustafvi Students Movement's Parliament was held on January 15-16 in the central secretariat in Lahore. Mr. Tajjamal Hussain Inqalabi, Speaker of the Students Parliament, presided over its meeting, which was attended by the representatives of the student community from across all the four provinces, Gilgit-Baltistan and AJ&K.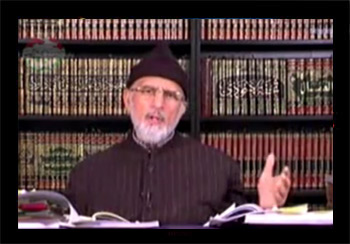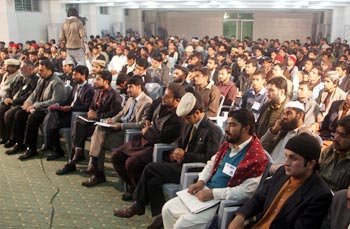 First Session
The first session of MSM's parliament got underway with the recitation from the Holy Quran at 6 pm on January 15, 2011. Inam Mustafvi recited Naat on the occasion. All participants introduced themselves first of all.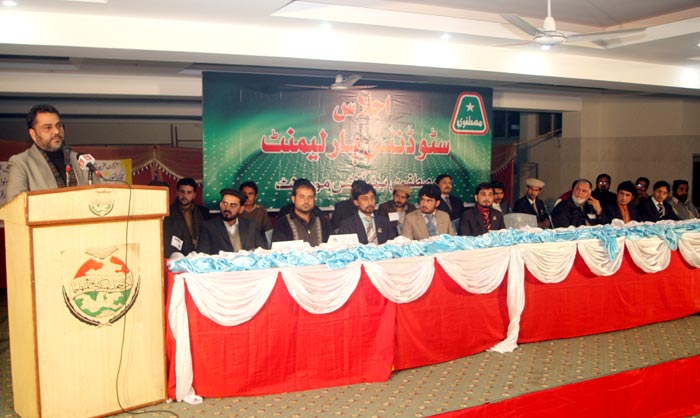 In his introductory remarks, Mr. Tajjamal Hussain Inqalabi, Speaker of the Students' Parliament, welcomed the delegates and thanked them for their time. Abdul Ghaffar Mustavi, deputy speaker of the Parliament, presented performance report of MSM for last six months. Later on, all heads of local chapters of MSM belonging to various educational institutions, colleges, universities and medical colleges threw light on their performance one by one.
Raja Jamil Ajmal, Ahmad Nawaz Anjum, Saeed Alam, Amjad Hussain Jutt, Sumaira Rafaqat Advocate, Ch Baber Ali, Shahid Latif, Sadaqat Rasool Shah, Ramzan Nadeem, Hafiz Ramzan Niazi, Asim Rasheed, Muhammad Saddiq Jan, Umair Mustafvi, Zameer Mustafvi, Waheed Mustafvi, Irfan Yousuf, Wajih-ul-Husnain Shah, Irfan Asif, Rizwan Yousuf, Asadullah Jan, Muhammmad Imran Malik, Raheel Javed, Muhammad Bilal, Bashir Ahmad Chachar, Mir Nabi Baksh Sinjrani, Rizwan Mir, Mohsin Sarwar, and other local leaders of MSM also attended the session of parliament.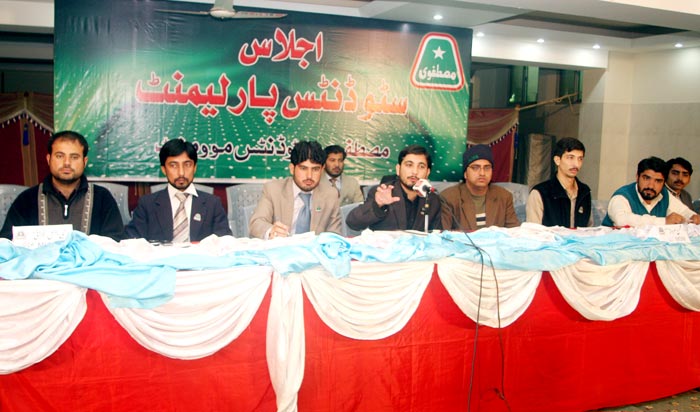 Speaking on the occasion, former leader of MSM, Saeed Alam Khan, said that MSM is the face of MQI and it is the responsibility of all members, workers and leaders of MSM that they spare no effort to spread the Shaykh-ul-Islam's message of love, peace and harmony in a world prone to conflicts of varying nature. Shaykh-ul-Islam's keynote speech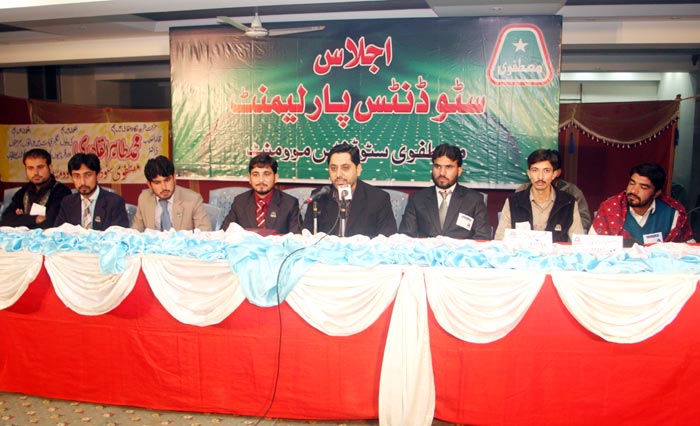 The chief highlight of the second session of the Parliament's session was the live telephonic speech of Shaykh-ul-Islam Dr Muhammad Tahir-ul-Qadri from Canada. He welcomed all leaders and participants of the Parliament and felicitated the central team of MSM on holding the successful meeting of MSM's parliament. Shaykh-ul-Islam said that the definition of a leader has undergone a change. Today, those people are dubbed as leader who either belong to any political party or are member of any House of Parliament. The fact on the other hand remains that the leader is a person who is better than the rest in his actions and knowledge and has proven his leadership credentials through contributions and sacrifices. Referring to Quaid-e-Azam Muhammad Ali Jinnah, he said that the Quaid-e-Azam was a leader of the Muslims long before the establishment of Pakistan, whereas he was not member of any parliament or held any political office. He deplored the fact that Pakistan's present-day system is geared towards protecting the interests of the elites and the powers that be. It is neither real nor representative.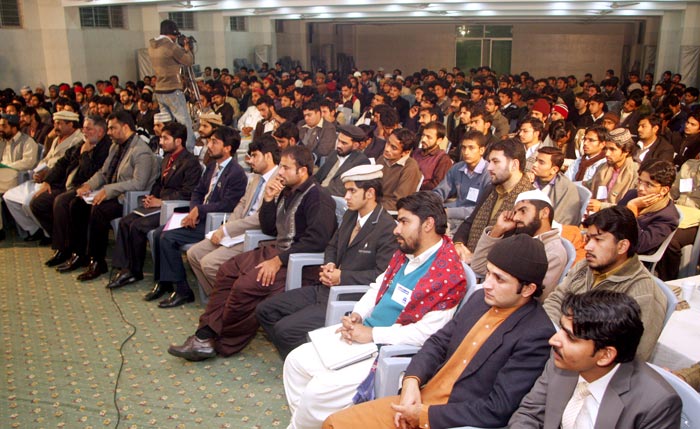 Dr Muhammad Tahir-ul-Qadri advised the students to adopt moderation and traditional rationalism to deal with the emerging crises. He further said that we can ill-afford to adopt any other approach in today's globalized world. He said that the best way to defeat the forces of radicalism and extremism is to be cool, patient and rational in one's dealings. He warned that extremism and terrorism presents a formidable set of challenges, which if we do not take head-on through a mix of political, legislative, and administrative reforms, can deal a severe blow to our already battered polity.
Dr Muhammad Tahir-ul-Qadri said that the weapon of a student is pen and book. "The students have it upon themselves to play their due role against the forces of terrorism and extremism. This can only be possible if they expand the ambit of their studies and also equip themselves with Islamic teachings, for any effort at acquiring modern education cannot produce desired results if it is not in sync with the traditions of our religions and forefathers," he added. Dr Muhammad Tahir-ul-Qadri said that Islamic values are based on Divine system and have the potential of resolving our problems provided if they are implemented in letter and spirit. He said that the student community working under the aegis of MSM is the inheritor of intellectual legacy of MQI. They must dedicate themselves to acquiring productive knowledge and become beneficial for the society on the whole.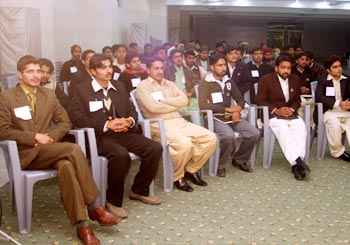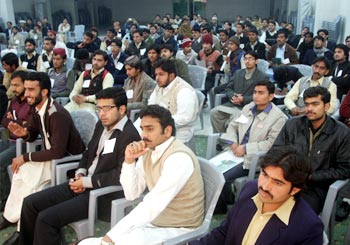 Second Day
The proceedings of second day's session got underway with the recitation from the Holy Quran by Qari Khalid Hameed Kazmi followed by Naat which was recited by Adnan Hassan.
Addressing the Students' Parliament, acting Secretary General of MQI Sheikh Zahid Fayyaz said that acquiring knowledge must be the top priority of the students and those who engage themselves in political activities during their educational life cannot become real leaders. He said that there is no system of imparting moral training to the students in educational institutions. In these circumstances, it is the responsibility of the students to take time out for their moral and spiritual training so that they are better equipped to fight off the pressures of modern-day life and defeat the forces of terrorism and extremism. He further said that the students have been at the forefront of any campaign for change in the status quo and no struggle can be won unless the youth and the student community fully participates with traditional zeal and zest. Sheikh Zahid Fayyaz asked the students to play their due role in eradicating the evils of terrorism and extremism from society as these twin evils are bringing the fair name of Islam and Pakistan into disrepute.
Engineer Ramzan Nadeem delivered lecture on the importance of MQI's forum namely "Council of Muslim Engineers and Technologists". He urged the students from the engineering universities to become the members of COMET and spread its message among other students.
Muhammad Saddiq Jan, president of MSM South Punjab, briefed the participants on the students scholarship programs. He asked the students to establish Students Welfare Boards in their respective areas for the welfare of the poor students in society. He said that our immediate goal on the upcoming Quaid day on February 19 should be to contact affluent people and establish book banks for the welfare of the poor but hard working students. He further said that it is by spreading the light of knowledge can we take care of ignorance of all sorts.
Zameer Mustafvi, central secretary information of MSM, delivered lecture on the importance of media and public relations and said that MSM leaders need to educate themselves on media matters. It is the age of media and no organization can succeed without vibrant media and publicity efforts. Tajjamal Hussain Inqalabi, speaker of the Students Parliament, said that Iqbal is our Shaheen and we have to play our due role in remaking Pakistan as a country of Quaid's dreams. The students should follow Shaykh-ul-Islam Dr Muhammad Tahir-ul-Qadri for the success of this struggle.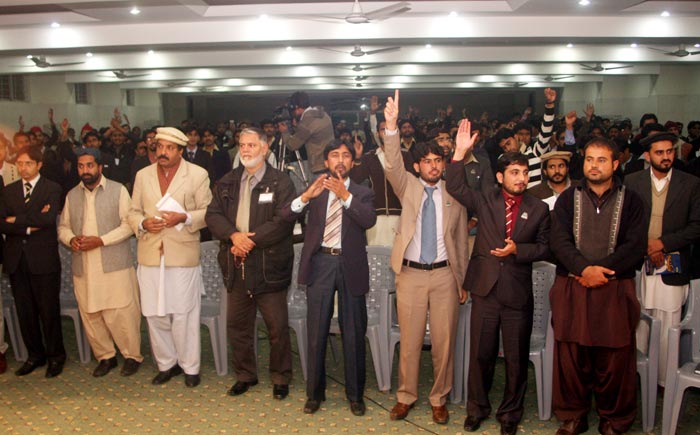 Amjad Hussain Jutt, former president of MSM, said that MSM is spreading the message of Shaykh-ul-Islam Dr Muhammad Tahir-ul-Qadri in the educational institutions of the country. He said that the students of MSM deserve felicitation for Shaykh-ul-Islam dubbed them as his arms, eyes and inheritors of his legacy. "This has put added responsibilities on the shoulders of the students for working even harder to realize his dream of a progressive, moderate and welfare Pakistan," he added. He asked the students to increase their canvas of studies. He also paid glowing tribute to the former heads of MSM.
Sajid Nadeem Gondal gave targets to the students for next six months. He urged them to make every possible effort to meet those targets especially those relating to the Quaid Day.
In his concluding speech, Speaker of the Parliament said that we must reach out to every student of Pakistan and give him message of peace, hope and better future.