MQI's Central Secretariat organizes Training Workshop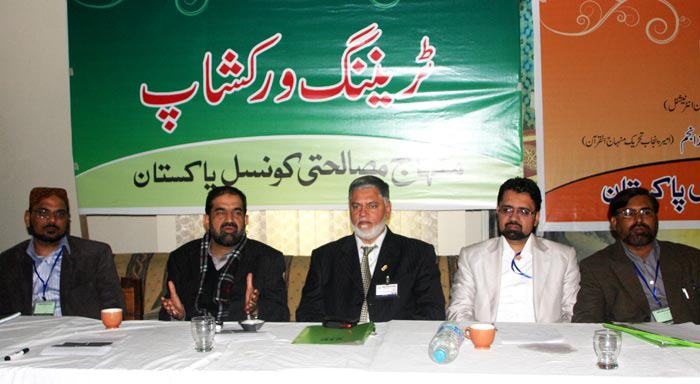 On 11th February 2011, a comprehensive three-day workshop was organized by Minhaj Reconciliation Council Pakistan. All arrangements and preparation were made under the supervision of Mr. Sohail Ahmed Raza, Director of Minhaj Reconciliation Council. The master trainer Mr. Ch Ejaz Ahmed, Managing Director of MRC, and Mr. Zaeem Shoukat, President of MRC Norway, conducted the training sessions. Among the trainees were selected participants of five districts i.e. Lahore A, Lahore B, Gujranwala, Jhelum and Gujrat. The first session began with the recitation of the Holy Quran, followed by a Naat. Ahmed Nawaz Anjum, Amir-e-Punjab, delivered introductory remarks and welcomed the participants to the training session. Mr. Zaeem Shoukat threw light on the objective of this training workshop and briefed the audience about different activities of MRC Norway. The first session ended following the short discussion among the participants about the relevance of MRC as an effective dispute resolution system.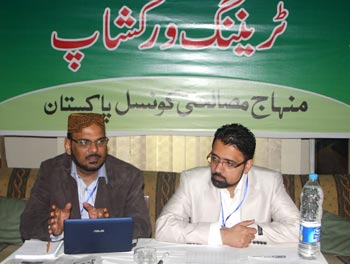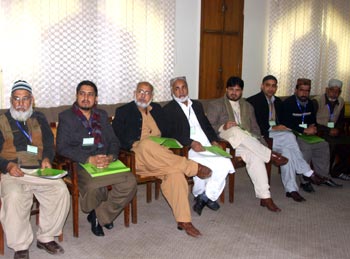 The proceedings of the second day got underway with the recitation from the Holy Quran followed by Naat e Rasool e Maqbool (S.A.A.W). Mr. Ejaz Ahmed inculcated the basics of mediation which was followed by role plays. All participants enjoyed the activity a lot. After the lunch, Dr. Raheeq Ahmed Abbasi, Secretary General of MQI, joined the training workshop and addressed the participants. He congratulated and appreciated the new MRC teams. He thanked Mr. Ejaz Ahmed for conducting training workshop in a very effective way. Annual report of MRC Kharian was presented by Mian Qamar Mahmood General Secretary MRC Kharian.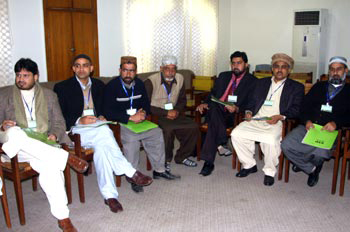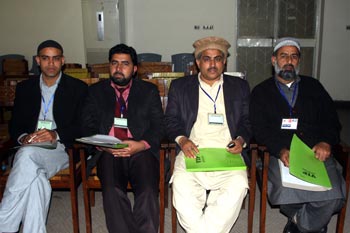 All teams selected their leaders after a brief discussion. Ch. Muhammad Afzal Gujar (Lahore A), Mian Iftikhar Ahmed (Lahore B), Zahid Elyas Mir (Gujranwala), Kanwar Saeed Rao (Jhelum), Mian Qamar Mahmood (Gujrat) were assigned the first duty to complete their teams as soon as possible. Mr. Sohail Ahmed Raza was nominated the adhoc coordinator for above said teams. Then all teams worked in groups to discuss year planner. After receiving different suggestions, three tasks were selected for all teams to which each member concurred. Mr. Zaeem conducted another role play session. Then all members took an oath to be faithful to the aims and objectives of MRC in their working and always keep affairs in flawless secrecy.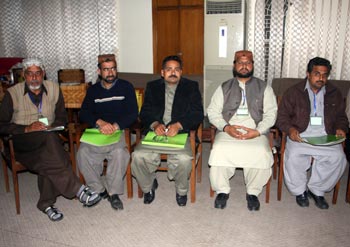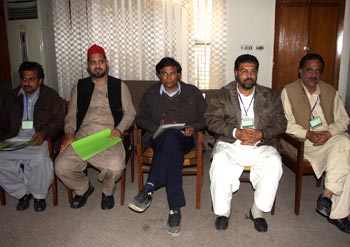 These training workshops are part of MQI's initiative to create harmony in different sections of society by establishing alternate dispute resolution system. MRC is a success story in Norway and the same experiment is being replicated in different countries of Europe including Pakistan. The training workshop concluded with a Dua.