MWF Distributes books and uniforms among female students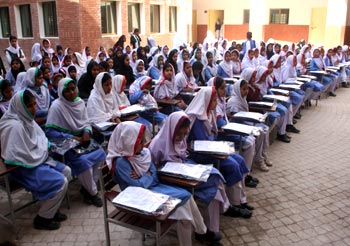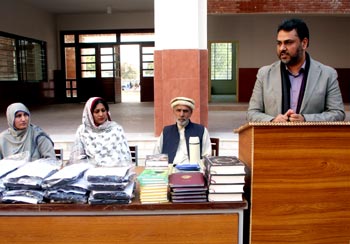 Minhaj Welfare Foundation Walton Road Lahore organized a ceremony on January 24, 2011 to distribute books and uniforms among the female students in the Government College High School Walton Bab-e-Pakistan. Sheikh Zahid Fayyaz, senior Deputy Secretary General of Minhaj-ul-Quran International, was the guest of honour on the occasion. Iftikhar Shah Bokahri, Director of Minhaj Welfare Foundation, presided over the program.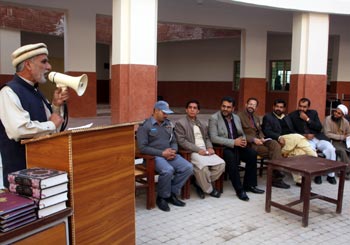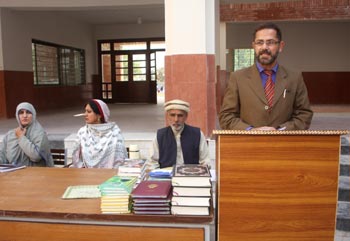 Sajid Mahmood Bhatti, Raja Mahmood Aziz, DSP Baber Ali, Farooq Anwer Alvi, Muhammad Aashiq Humdami, Ishaq Noor, Pervez Butt and others were among the prominent guests. MQI's leaders distributed uniforms and text books among the girls.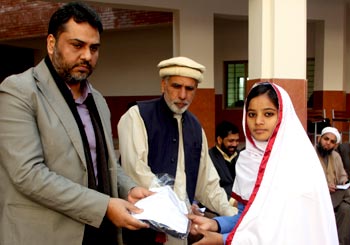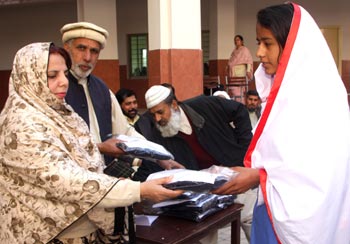 Speaking on the occasion, Sheikh Zahid Fayyaz said that female students are the assets of society. The responsibility of building the nation's future rests on these students. He said that Minhaj Welfare Foundation has always stood by the deserving sections of society and come to their rescue. The distribution of books and uniforms is the part of the same pro-poor initiatives, he added. He declared that MWF would continue to serve humanity under the inspiring leadership of Shaykh-ul-Islam Dr Muhammad Tahir-ul-Qadri.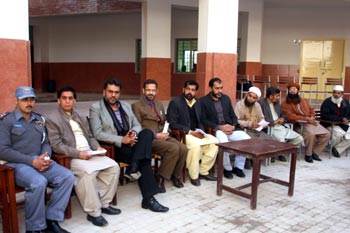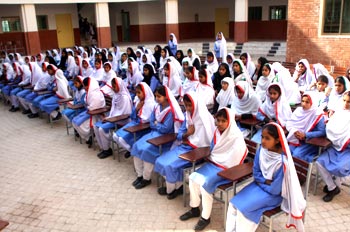 Iftikhar Shah Bokhari, Director of MWF, said that Shaykh-ul-Islam Dr Muhammad Tahir-ul-Qadri has set a benchmark of public service in the non-governmental sector in different fields. He has established the biggest educational network in the country, which includes 573 schools, 41 colleges, and one chartered university. The focus of MWF remains on education, health and general welfare. He said that Shaykh-ul-Islam has highlighted the women rights and encouraged women to protect their rights. Sajid Mahmood Bhatti, Raja Mahmood Aziz, and DSP Baber Ali also spoke on the occasion.