'Qiraat & Naat' competition under the banner of COSIS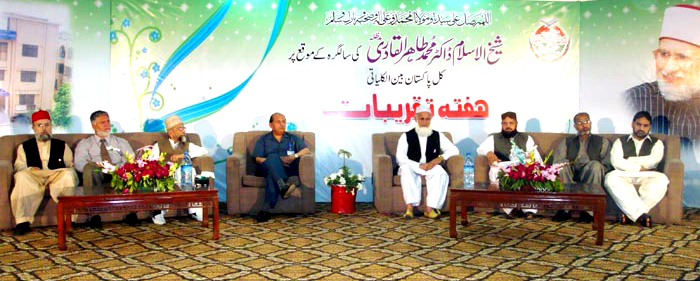 The annual week-long celebrations got underway under the auspicious of Bazm-e-Minhaj (session 2011-12), an organization representative of students of COSIS, Minhaj University. These celebrations are being organized in connection with the 60th birth anniversary of Shaykh-ul-Islam Dr Muhammad Tahir-ul-Qadri. On the inaugural day, 'Qiraat & Naat competition' was held, which was attended by a large number of students from local colleges and universities. Sahibzada Faiz-ur-Rehman Durrani, central Amir of MQI, was the guest of honour in the Qiraat competition.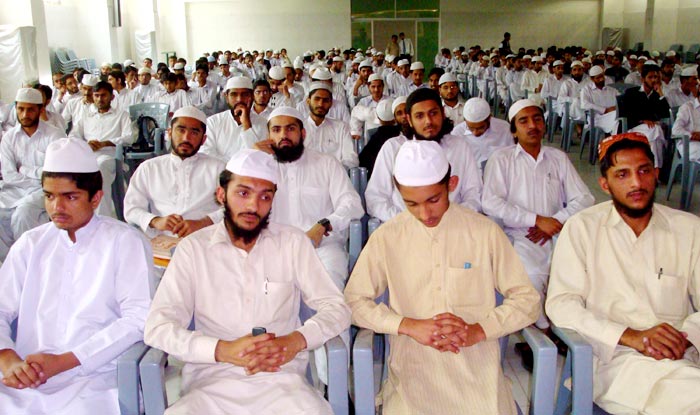 Sayyid Khalid Hameed Qadri and Mudassar Hussain Abbasi Muhammad Asif Watto jointly conducted the proceedings of the program, which started with the recitation of the Beautiful Name of Allah Almighty by Qari Muhammad Waqas followed by Naat by Muhammad Ashfaq Chishti. According to unanimous decision of the judges, the following students won positions in the Qiraat competition: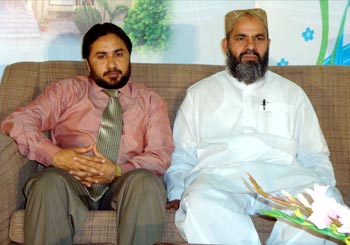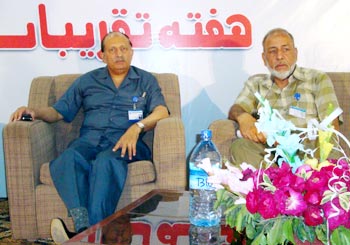 First position: Qari Muhammad Usman (COSIS)
Second position: Hafiz Khizer Zeeshan (International Qiraat Academy)
Third position: Hafiz Matloob Aalim (Idra Sout ul Quran Johar Abad)
Honorary position: Qari Javed Iqbal (Dar-ul-Uloom Muhammadia Ghosia)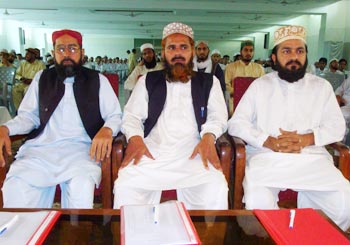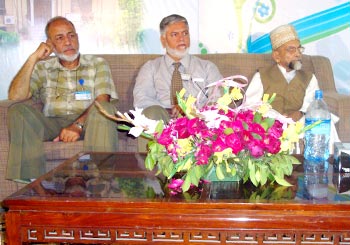 Qari Muhammad Usman of COSIS surrendered his first position being the host in keeping with the prior practice. The position holding students were given prizes and certificates.
The jury of the competition consisted of Qari Ghulam Mustafa Naeemi, Qari Lal Muhammad Baarvi, and Qari Allah Bakhsh Javed. The students of Minhaj University, teachers and staff of COSIS participated in the program.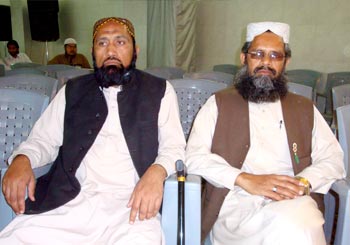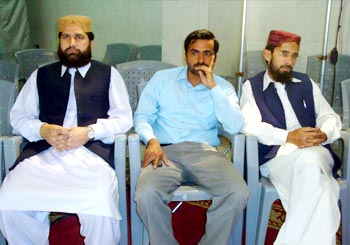 The second phase of inaugural ceremony consisted of Naat competition. Brig. (r) Iqbal Ahmad Khan, principal of COSIS, presided over the program. The students of more than 23 colleges and universities from across Punjab participated in the Naat competition.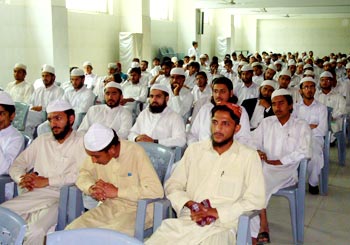 Sayyid Hamid Ali Bokhari, president of Bazm-e-Minhaj, welcomed all the respected guests in the beginning of competition. Sahibzada Irshad Azam Chishti, Qari Anser Ali Qadri and Allama Ghulam Mujtaba Tahir Advocate were the judges.
Remaining true to expectations, Muhammad Ashfaq Chishti, a student of COSIS, won first position, which he surrendered to the runner-up in keeping with the standard practice because of being host of the competition. Muhammad Habib of Minhaj College of Commerce, Muhammad Asif Muneer and Safdar Ali Kazami won second, third and honorary positions respectively.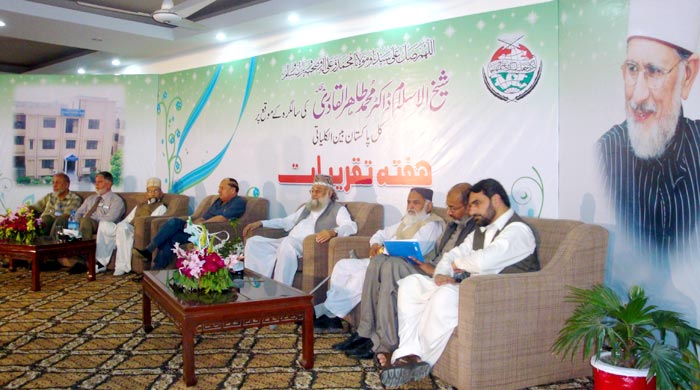 Irshad Azam Chishti declared the results of competition himself. He also recited the 'kalam' written by his father Muhammad Azam Chishti. Pir Sayyid Muhammad Zahid Saddiq Bokhari, deputy of Zia-ul-Ummat Pir Karam Shah Al-Azhari, also attended the program on special invitation of Bazm-e-Minhaj. Muhammad Farooq, chief News Editor of Daily Pakistan, was also present on the occasion who appreciated the performance of Bazm-e-Minhaj. Speaking in the ceremony, Pir Zahid Siddiq Shah paid glowing tribute to the services of Shaykh-ul-Islam Dr Muhammad Tahir-ul-Qadri.