Week-long celebrations under Bazm-e-Minhaj concluded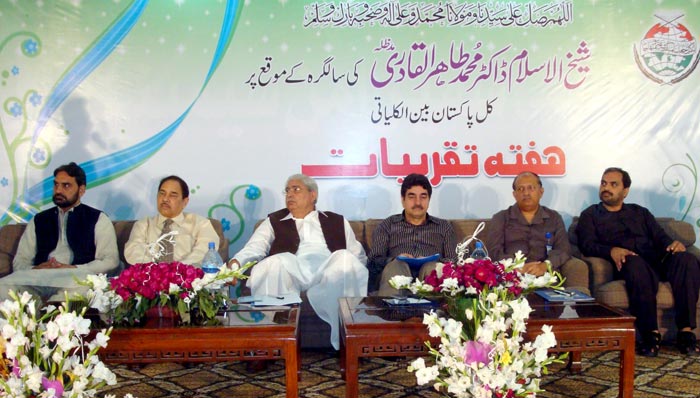 The last ceremony of week-long celebrations marking the 60th birthday of Shaykh-ul-Islam Dr Muhammad Tahir-ul-Qadri was held on March 26, 2011 under the banner of Bazm-e-Minhaj, College of Shariah and Islamic Sciences. Urdu debate contest and essay writing competition on the subject of "It is the people, not leaders who bring about revolution" were the major events on the last day.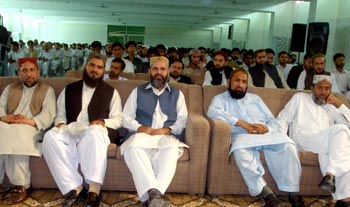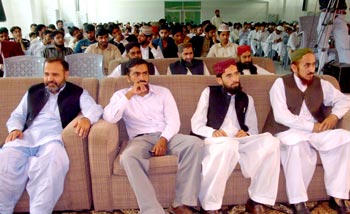 Chaudhry Amir Hussain, former Speaker of National Assembly, was the guest of honour on the occasion, while Brig. (r ) Iqbal Ahmad Khan, principal of COSIS, presided over the programme. The distinguished guests who attended the events included Sayyid Nasir Shah Dopausi, Iftikhar Ahmad, renowned anchor of Geo TV, Dr Owais Farooq, noted social activist and president of Focus Pakistan, Sayyid Mahmood Shah, Staff Officer to the Chief Minister of Balochistan, Engr. Sayyid Ijaz Shah of PTV Balochistan, Raja Jamil Ajmal, Jawad Hamid, Sajid Nadeem Gondal, Hafiz Khurram Shahzad and all teachers of COSIS.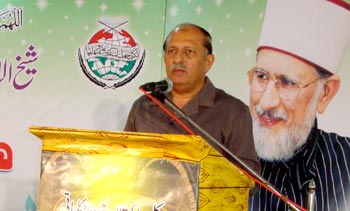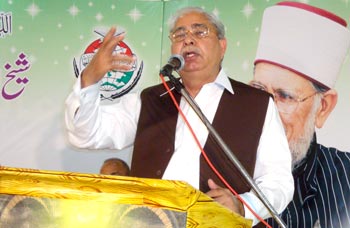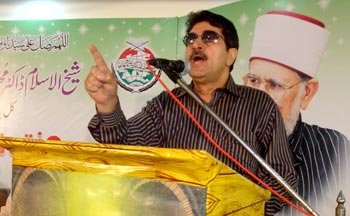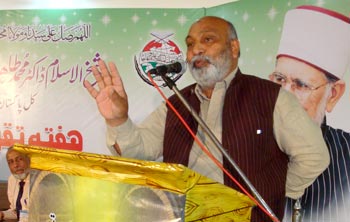 The formal proceedings of the program got underway with the recitation from the Holy Quran by Hafiz Khurram Sajjad followed by Naat which Qari Tanzil-ur-Rehman had the honour to recite. Sayyid Khalid Hameed Kazami and Qaiser Masood Abbasi conducted the proceedings of the event.
Speaking on the occasion, Dr Muhammad Farooq Owaise, president of Focus Pakistan, said that the so-called democratic ruling elite is hurting the national integrity for the accomplishment of their nefarious objectives. He said that our forefathers rendered immense sacrifices to attain this country but those at the helm of affairs have reduced its prestige and status through their anti-democratic behaviour.
Sajid Mahmood Gondal, senior vice president of MSM, said that Shaykh-ul-Islam Dr Muhammad Tahir-ul-Qadri is struggling to make this world a better and peaceful place and MSM would promote his agenda of peace, interfaith harmony and dialogue. He said that if the youth start playing their due role, the destiny of this nation would change for the better.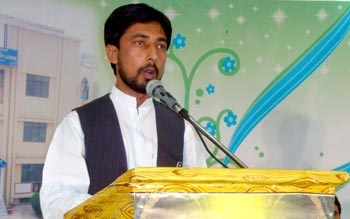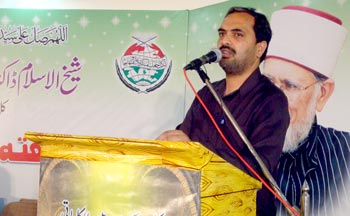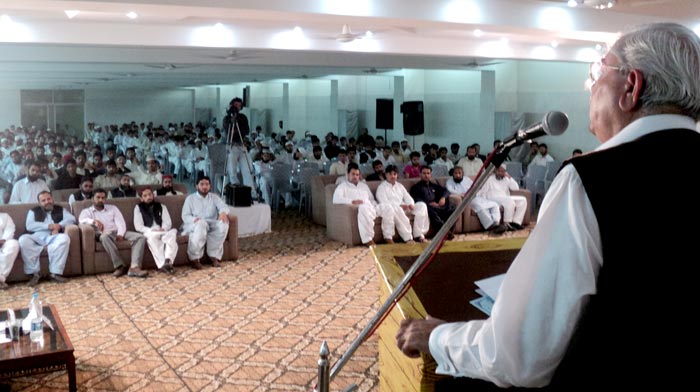 Expressing his views, Brig. (r ) Iqbal Ahmad Khan appreciated the efforts of Bazm-e-Minhaj for making week-long celebrations a roaring success. He said that the student body has exceeded our expectations in organizing such events in a professional manner. They have indicated through their tireless efforts that the youth have the capacity and will to steer the ship of the state out of unchartered waters provided they are given the opportunities to grow and polish their talents. He also congratulated Major (r ) Sayyid Ali Hussain Rizvi on his role in these celebrations.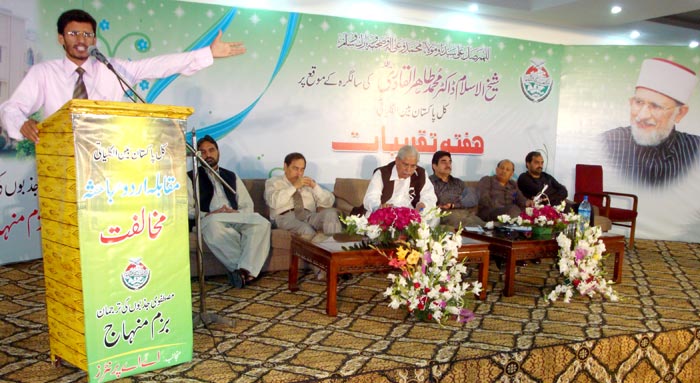 Dr Zahoorullah Al-Azhari, vice principal of COSIS, Major (r ) Ali Hussain Rizvi, and teachers of COSIS also appreciated the hard work of Bazm-e-Minhaj. Iftikhar Ahmad and Jawad Hamid also spoke on the occasion.
The jury for Urdu debate consisted of Prof Zafar ul Haq Chishti (chief jury), Shahid Rasool Sawan and Shahid Mukthar Chishti as members, while the jury for essay writing competition was composed of Muhammad Afzal Qadri, Sayyid Haider Ali Bokhari, and Sayyid Rehan ul Hassan Gilani.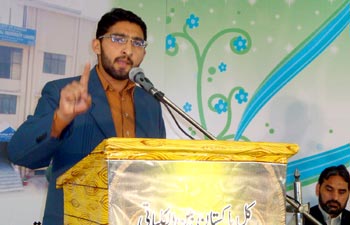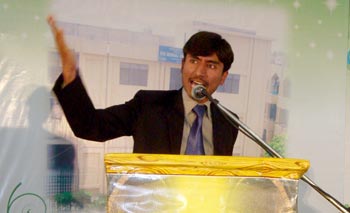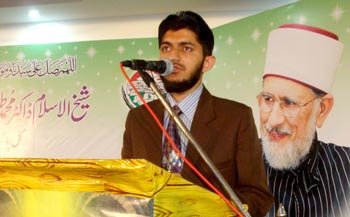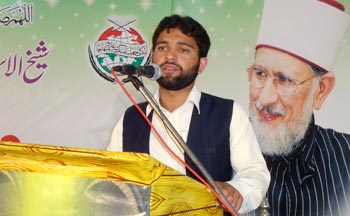 Muhammad Wasim Afzal of Punjab University Lahore, Muhammad Zain Mustafa of Jamia Islamia Lahore and Abdul Basit of Punjab Law College won first, second and third positions respectively. Sayyid Arsalan Shah Bokhari of COSIS, Hafiz Muhammad Zaid Mustafa and Muhammad Zaheer Abbas of Dar-ul-Uloom Nooria Rizvia Faisalabad got first, second and third positions respectively.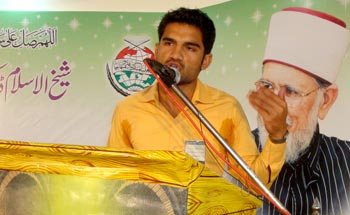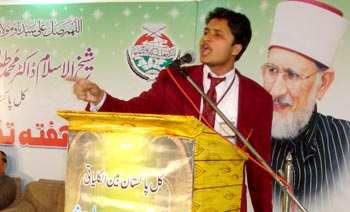 Speaking on the occasion, Sayyid Hamid Ali Bokhari, president of Bazm-e-Minhaj, reiterated the pledge that the students and youth would utilize all their potential for the development and progress of COSIS and give forth excellent performance. He congratulated Hafiz Khurram Sajjad, Sayyid Khalid Hameed Kazmi, Muhammad Ikhlaq Tahiri, Muhammad Shakeel Chishti, Shabbir Ahmad, Ahmad Ata-ur-Rehman, Imran Khan, Shahid Arif, Muhammad Altaf Qadri, Bilal Hassan, Inam Mustafvi, Waqar Mahmood, Saddam Hussain, Bilal Abbas, Zahid Mahmood, Mubasher Kazami, and other members on the successful arrangement of the week-long celebrations.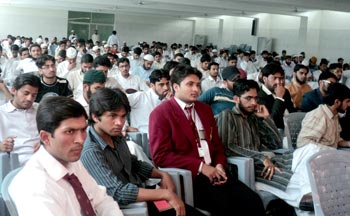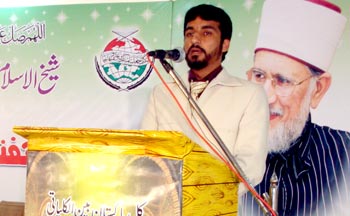 The program ended on Dua led by Muhammad Ilyas Azami for good health and long life of Shaykh-ul-Islam Dr Muhammad Tahir-ul-Qadri, and progress of the country.