Students to foil government's plan to dissolve HEC: MSM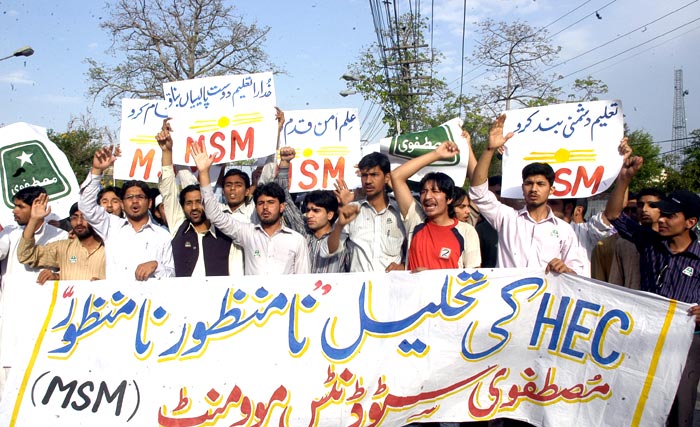 The students, academicians and people at large who belonged to various colleges and universities got together under the banner of Mustafavi Students Movement (MSM) to protest against dissolution of the Higher Education Commission by the government. They were holding banners and placards with slogans written against the devolution of education and the HEC to provinces. Sajid Nadeem Gondal, Muhammad Saddique Jan, Hafiz Ramzan and Tajammal Hussain led the demonstration collectively.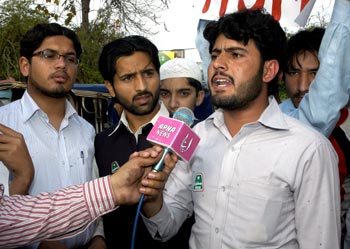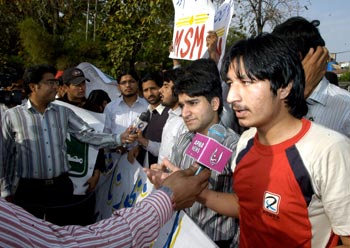 Speaking on the occasion, Tajjamal Hussain, president of MSM, said that the devolution of the HEC was a step in the wrong direction, which would impact adversely on the unity and integrity of the country. He said that with the dissolution of the HEC, the subject of higher education would immensely be affected. The day of dissolution, MSM president added, would be remembered as a black day in the history of the country. He said that the politicians were fearful of the educated youth and were ready to do anything to keep their political monopolies intact at every cost.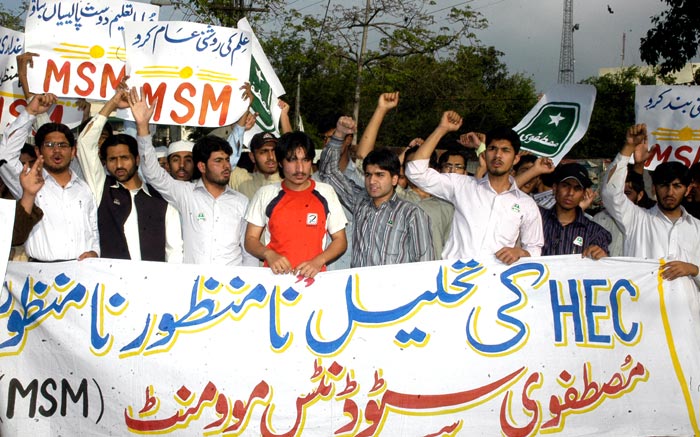 Tajjamal Hussain said that through hectic efforts of the HEC, the standing of Pakistan's universities improved and the Pakistani students got a chance to go to the world's best universities to get higher education. The government, he said, needed to further empower the higher education body in view of its excellent performance but it has on the other hand resorted to shutting down the institution, which speaks volumes about the level of dedication and commitment of politicians towards public issues. He said that the student community stood firm and united to foil the government's plans in this regard. Sajid Nadeem Gondal also spoke on the occasion.