MSM protests the dissolution of HEC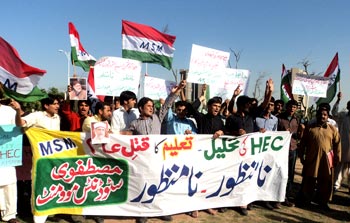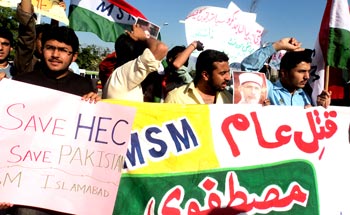 On April 7, 2011, Mustafavi Students Movement (Islamabad chapter) organized a protest against the dissolution of the Higher Education Commission. The protestors assembled outside the National Press Club Islamabad. The protest was led by Irfan Yousaf, Ghulam Mustafa Nourani, Kamran Mateen and Muhammad Qasim Mirza.
Speaking on the occasion, Vice President MSM Pakistan, Irfan Yousaf, said that the dissolution of the HEC would have a negative impact on the future of Higher Education in Pakistan. He said that now fake degrees would prevail everywhere and the quality of education would go down.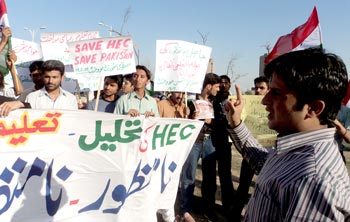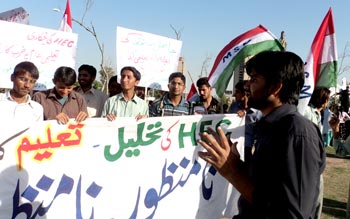 President MSM Rawalpindi Kamran Mateen said that the dissolution of the HEC is a plan that would pave the way for new form of corruption, which would affect the future of thousands of Pakistani brilliant students.
President MSM Islamabad Muhammad Qasim Mirza said that the dissolution of the HEC would be a disastrous move for the Pakistan's future. He said that we reject the dissolution of HEC and demand of the government to reverse the decision of disbanding it.