Mass marriage ceremony of 25 couples held under Minhaj Welfare Foundation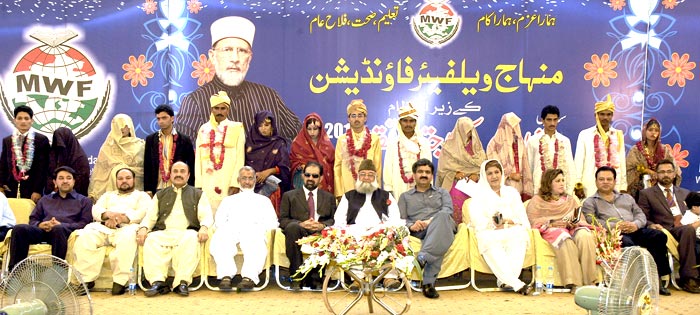 The mass marriage ceremony of 25 couples was held under the banner of Minhaj Welfare Foundation on April 24 in Township Lahore. Two Christian couples were also among the newly wed on the occasion. In addition to social and political leaders, a large number of people from showbiz, business and welfare organizations also attended the prestigious ceremony held in the campus of Minhaj University Lahore. Faiz-ur-Rehman Durrani, president of Pakistan Awami Tehreek, presided over the program.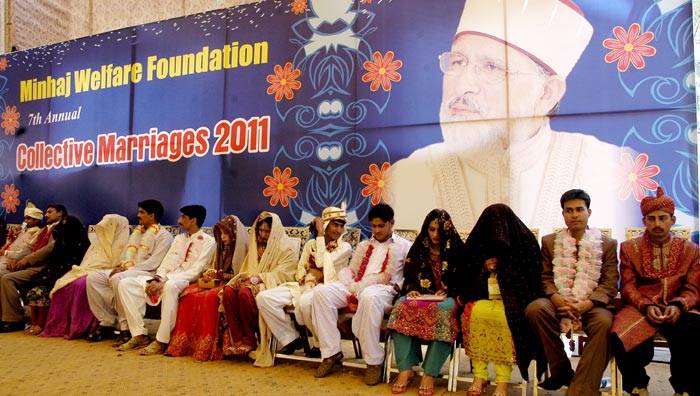 The distinguished audience on the occasion included actors Afzal Khan (Rambo), Sahiba (his wife), Bahar Begum, columnist Dr Ajmal Niazi, Dr Abid Aziz of MWF Holland, MPAs Mian Nasir Ahmad, Aleena Tiwana, Ijaz Ahmad Khan, Saif ul Malook, MNA Muhammad Afzal Khokar, Dr Aslam Bhatti, Ch Sharafat Ali, Haji Hamidullah from France, Dr Manohar Chand, Ali Ghazanfer Kararvi, Priest Gulzar Barkat, and Javed Akhtar Masih.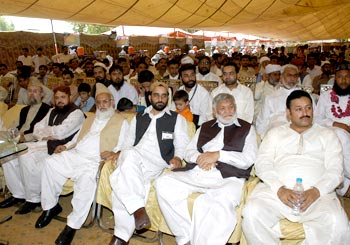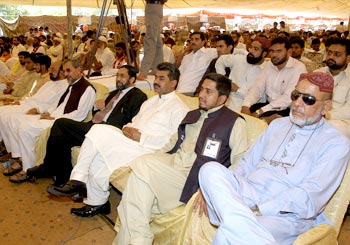 The proceedings of the ceremony got underway at 10 a.m. The guests were received warmly on their arrival at the venue. The leaders of Minhaj Women League were also present to welcome the brides and their female guests.
Mufti Abdul Qayyum Khan Hazarvi solemnized the Nikkah of each bride and groom separately, while Pastor Yousuf Patris fulfilled the rituals of marriage of the Christian couples.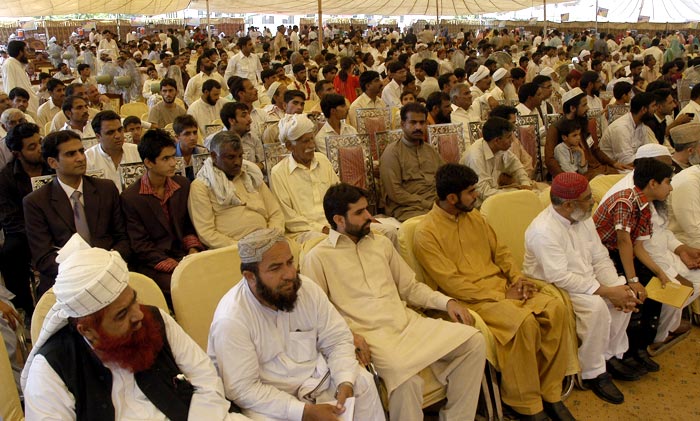 Every bride was gifted a marriage gift of one lakh and fifty thousand rupees which consisted of jewelry set and domestic things, while every groom was gifted Rs. 5000 and a wrist watch on the occasion. More than 300 guests of all couples attended the marriage ceremony, who were entertained with sumptuous food.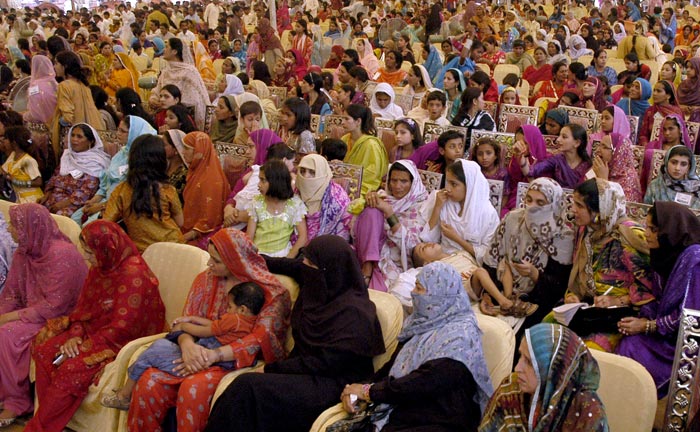 Speaking on the occasion, Dr Raheeq Ahmad Abbasi, Secretary General of MQI, said that MWF has always endeavoured to help the less privileged sections of society through a number of steps. Giving other people happiness is a great work which is possible if we share their sorrows and grief too, he said. He further added that Shaykh-ul-Islam Dr Muhammad Tahir-ul-Qadri has always taught his workers to come forward and help the under privileged people and the mass marriage ceremony is its glaring manifestation.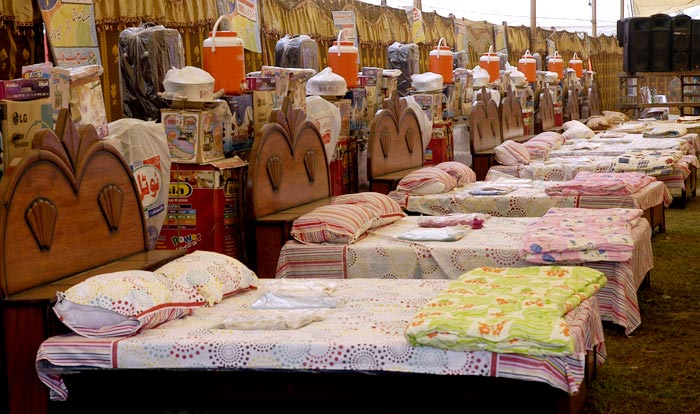 In his speech, Abid Aziz, a central leader of MWF Holland, said that we would continue to serve the people under the inspiring leadership of Shaykh-ul-Islam Dr Muhammad Tahir-ul-Qadri. He said that Islam enjoins upon its followers to help their helpless brothers and sisters and in a way doing such activities is a religious obligation too.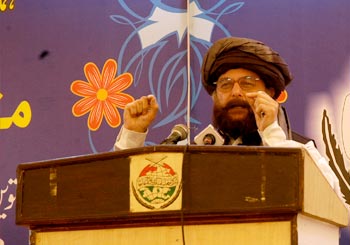 Iftikhar Shah Bokhari, Director of MWF, welcomed all guests and briefed them about the various initiatives of MWF. He said that the Foundation has been arranging mass marriage ceremonies across the country and expenditures so incurred on them are borne by it. He said that we would continue the welfare work and keep sharing the burden of the poor people.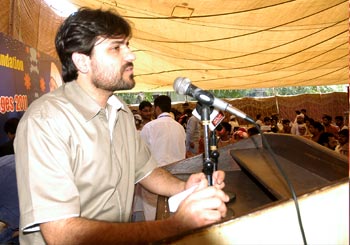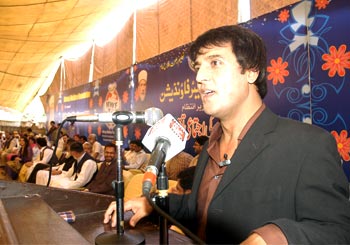 Renowned columnist and senior journalist Dr Ajmal Niazi said that this ceremony arranged by MWF is a beautiful effort to give happiness to the depressed section of society. He said that if such functions are held regularly, there is no way our daughters belonging to poor families cannot be married off. He highlighted the need of similar steps at the governmental level.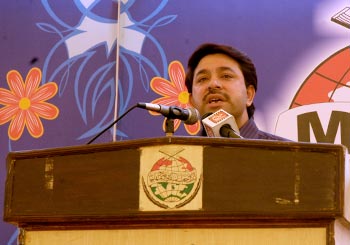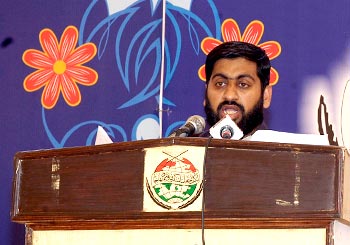 Actors Nishu Begum and Bahar Begum said that they happened to see love and sincerity during their attendance of the ceremony. They said that such efforts are need of the hour and should be replicated across the country. They said that by looking at various welfare initiatives of MWF, they have known that service of humanity is an essential part of faith.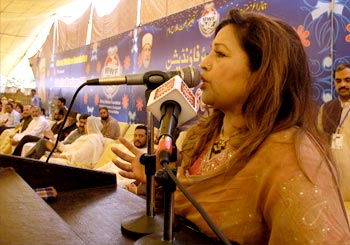 Actor Afzal Khan Rambo said that he was immensely pleased to be part of such a ceremony. He prayed to Allah Almighty to give good health and long life to Shaykh-ul-Islam Dr Muhammad Tahir-ul-Qadri.
Noted social activist and MPA Ms Aleena Tiwana said that her participation in such ceremonies under MWF has always been a source of happiness for her. She said that Shaykh-ul-Islam has shown how one could make a substantial difference to improving the lives of people especially women.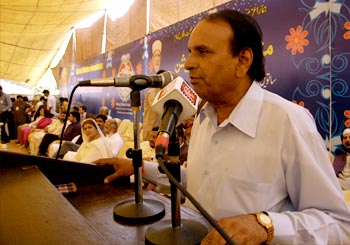 MPA Ijaz Ahmad Khan said that the vision of Shaykh-ul-Islam Dr Muhammad Tahir-ul-Qadri is inspiring and MWF is only implementing this vision of wellbeing of humanity, which is commendable.
PML-N's leader Malik Afzal Khokar congratulated Shaykh-ul-Islam and his team on holding such pro-people initiatives.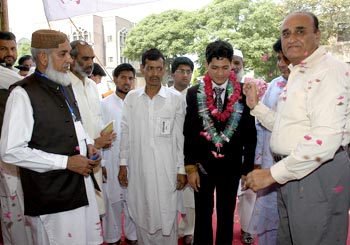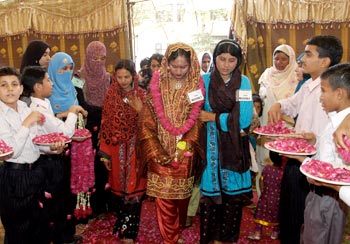 MPA Nasir Ahmad said that he visited a number of places during floods and the welfare work of Minhaj Welfare Foundation was prominent everywhere. He said that through attendance of this ceremony, he got a chance to see another effort of Dr Muhammad Tahir-ul-Qadri.
GM Malik, Ihsanullah Waqas, Uzma Bokhari, Sajid Bhatti, Ghulam Murtaza Alvi and Jawad Hamid also addressed the audience on the occasion. Dawood Mash'hadi, a central leader of MQI London, was also present on the occasion. The ceremony ended with Dua.