Irfan-ul-Quran certificate distribution ceremony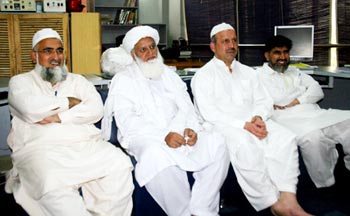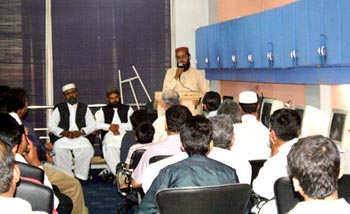 Irfan-ul-Quran courses continue throughout the country under the aegis of Directorate of Training, MQI. The concluding ceremony of Irfan-ul-Quran course, which was organized in Defence Y Block Market Lahore, was held on May 6, 2011, which was attended by Muhammad Irshad Tahir, Amir of MQI Lahore, and Allama Muhammad Sharif Kamalvi.
The proceedings of this program got underway with the recitation from the Holy Quran by Qari Muhammad Salim followed by Naat. Muhammad Kamran thanked all the participants for their time and paid glowing tribute to Shaykh-ul-Islam Dr Muhammad Tahir-ul-Qadri for his leadership role in organizing such programs.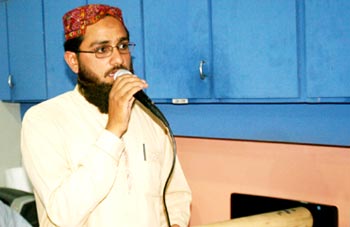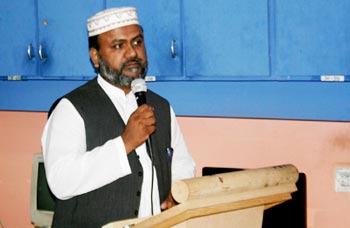 Expressing his views, Muhammad Irshad Tahir said that MQI under the inspiring leadership of Shaykh-ul-Islam Dr Muhammad Tahir-ul-Qadri is engaged in an intellectual struggle against the forces of terrorism and extremism and is playing its role to promote peace and harmony in the world. He said that our present set of predicaments owes itself to our alienation from the teachings of the Holy Quran. He said that terrorism and extremism are anti-thesis of what the Holy Book preaches and stands for. He said that we can reform our lives if we take recourse to the Holy Quran, which throws light on all the aspects of life. He persuaded the participants to understand the Quranic thought and threw light on the services of Shaykh-ul-Islam in a comprehensive manner. He also congratulated the organizers on successfully holding the Irfan-ul-Quran course.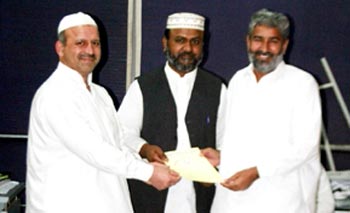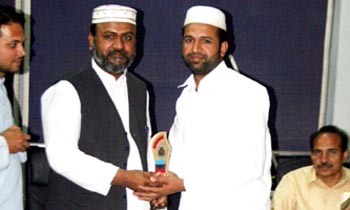 Speaking on the occasion, Allama Muhammad Sharif Kamalvi, Director of Irfan-ul-Quran Courses, said that the Irfan-ul-Quran courses are becoming popular not only in the country but also abroad. He said that hundreds of classes have been held in this regard and Irfan-ul-Quran network is being set up in the country. He felicitated the instructor on the successful conduct of the Irfan-ul-Quran class. He also highlighted the importance of learning Arabic grammar and language to understand the meaning of the Holy Quran. Certificates were distributed among all the participants. The ceremony ended on Dua.