Prize Distribution Ceremony under Minhaj Education Society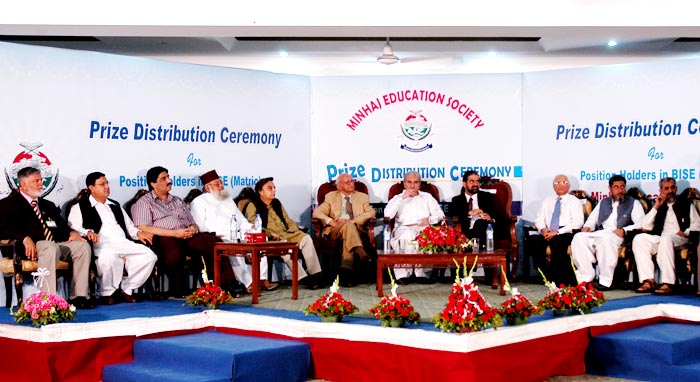 Former Federal Minister for Foreign Affairs Shah Mahmood Qureshi has said that Shaykh-ul-Islam Dr Muhammad Tahir-ul-Qadri is a multi-dimensional personality and the country needs a leader like him to steer it out of unchartered waters. He said that the plant of Minhaj Education Society spawned by him in 1994 has now grown into a fruit-bearing tree. He further said that during his visit to the secretariat of Minhaj-ul-Quran International, he felt encouraged and enthused to see a leader like Dr Tahir-ul-Qadri present amongst us. Appreciating the role being played by the Society in educating the students on moral and educational lines, Shah Mahmood Qureshi said that the establishment of 630 schools, over two dozens colleges, one chartered university and a network of Islamic cultural centres in more than 90 countries of the world is a huge achievement and speaks volumes about the dedication of Minhaj-ul-Quran International towards the cause of public welfare. He said that this task of nation-building, which is otherwise the responsibility of the government, is being adequately performed by MQI. He said that our collective downfall owes itself to our alienation from knowledge. This, he said, explains why our country is the point of criticism across the world.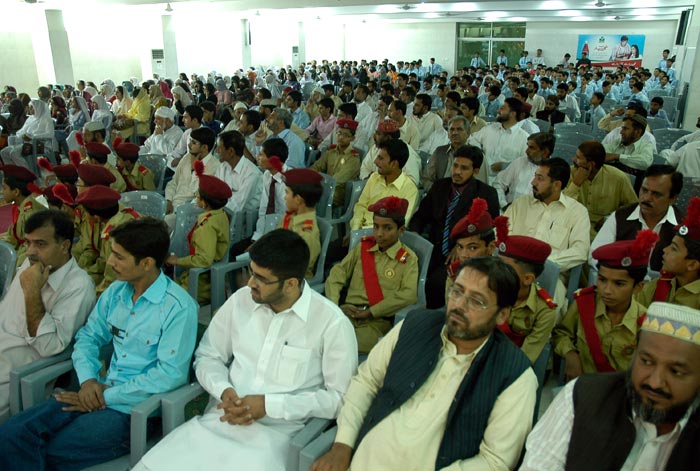 Shah Mahmood Qureshi expressed these views while delivering his speech as the chief guest on the occasion of prize distribution ceremony among the top position holding students who studied in schools under MES. Dr Khairaat Ibne Rasaa, Senator S.M. Zafar, Faiz-ur-Rehman Durrani, Dr Raheeq Abbasi, Shahid Latif, G.M. Malik, Raja Jamil Ajmal, Brig.(r ) Iqbal Ahmad Khan, and other distinguished personalities also spoke on the occasion.
Hina Ashraf from Faisalabad Board, Hafiz Ali Hassan and Saima were awarded cash prize of Rs. 50,000 Rs. 40,000 and Rs. 40,000 respectively on their first, second and third positions from Faisalabad and Multan Boards.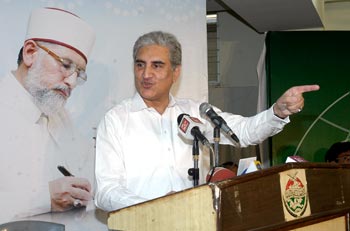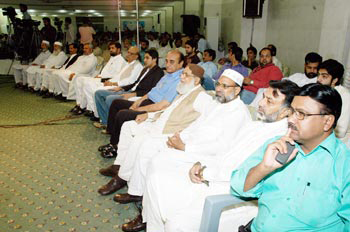 Shah Mahmood Qureshi bemoaned the fact that we as a nation are being doubted. He said that Pakistan would even be in a tighter corner in the coming days with graver implications. He said that there is a dire need of creating balance and bridge between East and West. He said that rejecting West is ignorance and rejecting eastern values reflects deprivation. He said that we are so obsessed with other countries that no one is ready to put across Pakistan's point of view to the world. He emphasized the fact that civil society organizations, NGOs, human rights organizations and political parties need to come out to defend the country.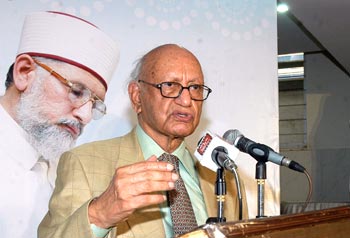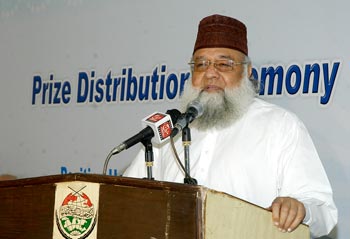 Former Federal Minister said that we do not have the resources to deal with economic and social challenges. In order to do so, we need to do away with scourge of corruption and elite state structures. Self-reliance, he said, is the only way to get rid of the World Bank and IMF. "The educational system given by Dr Tahir-ul-Qadri is a living proof. Dr Qadri has rightly diagnosed the cause of our degradation and established a network of educational institutions," he held.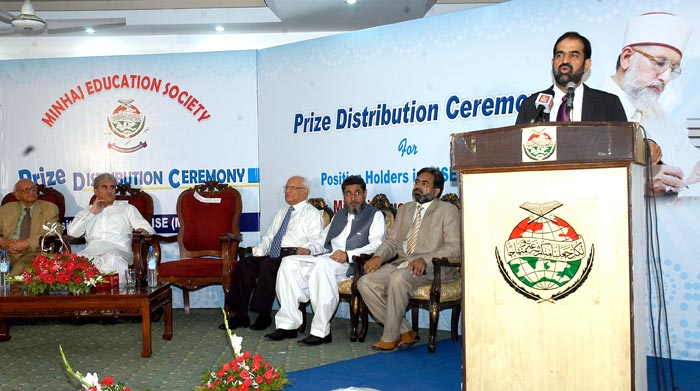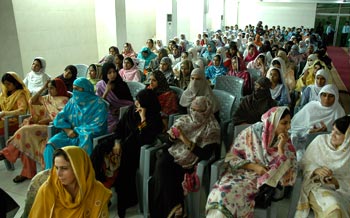 Shah Mahmood Qureshi said that there is a need to end discrimination between Mr and Mulla. Extremism, he said, has penetrated so much in our society that our military installations are not safe. He said that Dr Qadri is making an effort to produce such generation of youth that is not only firm in its values and convictions but are believer in the concept of Ijtihad. He said that the community centres established by MQI are doing a great service for the welfare of Pakistani expatriate community abroad in over seventy countries. He said that the role of MES would be chronicled in golden letters.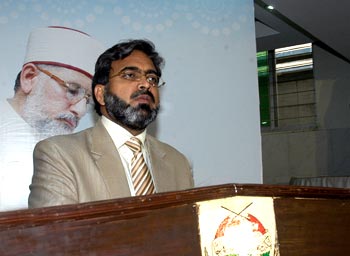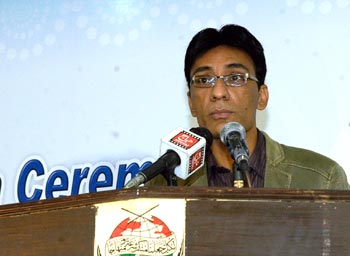 Speaking on the occasion, Senator S.M. Zafar, chairman of MES, said that all of us need to play our proactive role in promoting education in the country. He said that Dr Tahir-ul-Qadri has rendered a significant service and set up example in the field of education and human welfare. He regretted the fact that the ruling elite has committed criminal neglect of education.