Shab-e-Barat 2011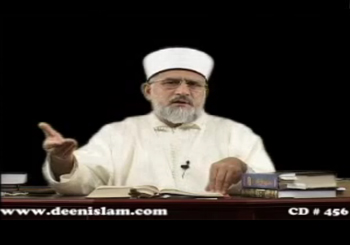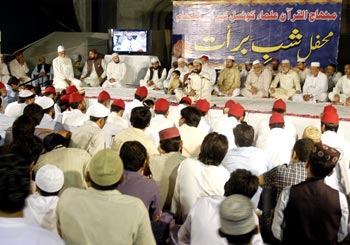 The gathering of 'Shab-e-Barat 2011' was held on July 17 under the banner of Minhaj-ul-Quran Ulama Council in the central secretariat of MQI. Amir-e-Tehreek Sahibzada Faiz-ur-Rehman Durrani presided over the program. The distinguished audience included Sheikh Zahid Fayyaz, G.M. Malik, Sayyid Farhat Hussain Shah, Allama Ahmad Nawaz Anjum, Haji Manzoor Hussain Qadri, Jawad Hamid, GM Alvi, Allama Muhammad Hussain Azad, Abdul Jabbar Butt of MQI France, Sayyid Manzoor Ahmad Trimzi, Bashir Khan Lodhi, Sheikh Muhammad Saleem Qadri, Sayyid Musharraf Hussain Shah, and Haji Riaz Ahmad etc.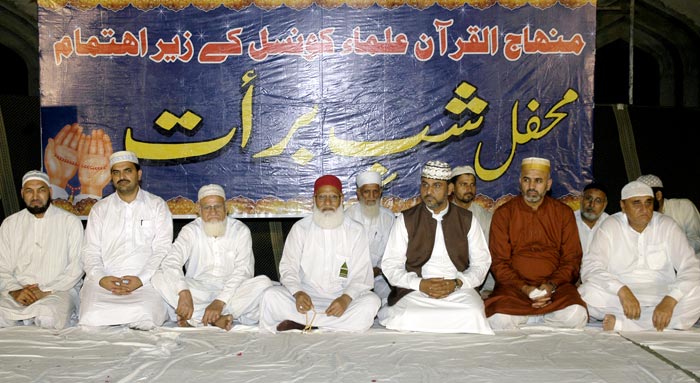 In addition to the central leaders of Minhaj-ul-Quran Women League, Ms Nighat Butt of MWL France, and a large number of women also attended the annual gathering of Shab-e-Barat. Separate seating arrangements were made for the residents of Gosha-e-Durood.
The formal proceedings of the program got underway with the recitation from the Holy Quran. Muhammad Afzal Noshahi, Hafiz Muhammad Mushtaq, Amjad Ali Bilali Brothers, Shahzad Brothers, Minhaj Naat Council and other Naat Khawan presented Naat. Muhammad Afzal Noshahi also presented mystic kalam.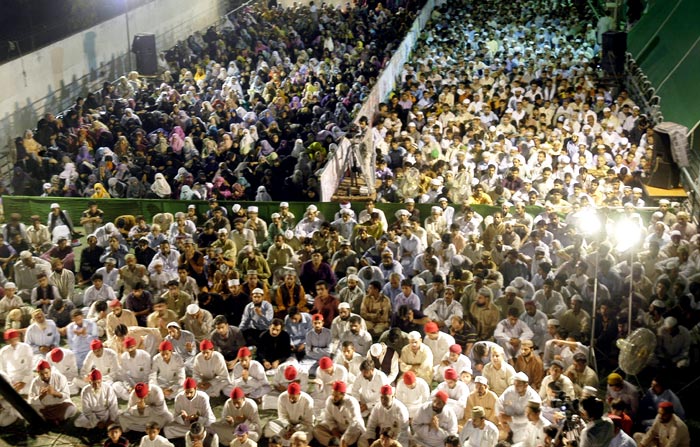 In his speech to the participants of the annual gathering, Shaykh-ul-Islam Dr Muhammad Tahir-ul-Qadri said that we should continue the struggle of winning the pleasure of Allah Almighty. He said that the focus of our actions tends to be on things which earn the displeasure of our Lord and it is a result of the same that Allah's displeasure is manifesting itself in various torments and crises. He said that a true believer does not remain unmindful of remembrance of his Creator even for a second. He keeps on remembering Him even during the performance of his worldly business.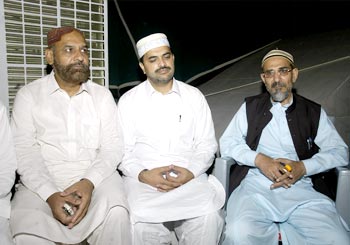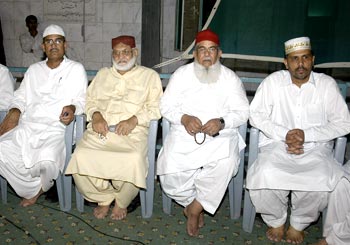 Dr Muhammad Tahir-ul-Qadri said that the struggle to become a believer from a Muslim and a benefactor from a believer should continue. He who continued the process of internal purgation would be successful not only in this world but also in the hereafter. He said that biases, jealousy, malice and back-biting eat into the vitals of our faith and render us hollow from inside and vulnerable to the dictates of ill-commanding self and attacks of Satan. He said that our souls have been imprisoned in the strong bodies.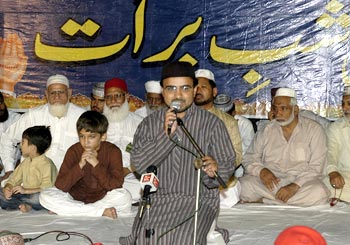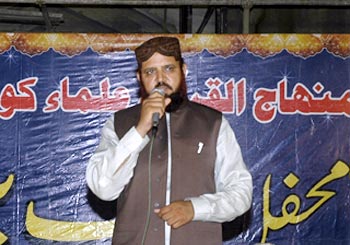 Shaykh-ul-Islam said that if we looked for real peace in our lives, we would have to get up at nights and shed tears beseeching our Lord for forgiveness. There is no other way except to win the pleasure of Allah. He further stated that we would have to turn our back on Satan to please Allah Almighty. On this occasion of Shab-e-Barat, he said that we must pledge to make a fresh start in our lives. This new beginning away from life of sin would bring us success in both the worlds, he concluded.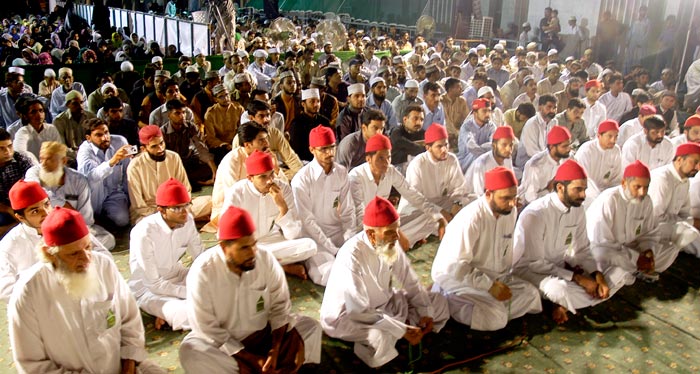 The second part of the program took place in central Mosque Minhaj-ul-Quran where Salat-ut-Tasbeeh was offered. The program ended with Dua by Allama Ghulam Murtaza Alvi.