PAT seminar urges people to get real independence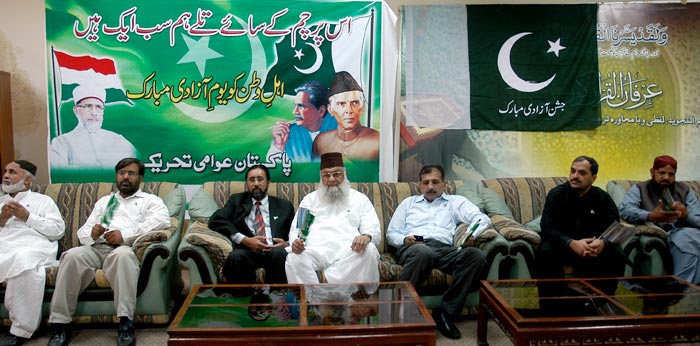 Addressing a seminar to mark the festivities on the 65th Independence Day held under the aegis of Minhaj-ul-Quran Youth League, Faiz-ur-Rehman Durrani, president of Pakistan Awami Tehreek, has said that though the Pakistani people are celebrating the Independence Day due to indifference of the ruling elite in a manner that every day has come attendant with new problems, yet the rare combination of the holy month of Ramadan and the Independence Day has united them under the green flag. He said that the people needed to resolve on this day to get rid of the grip of the powers that be through peaceful democratic struggle who have kept them deprived of their basic rights. He said that the present system, which in reality is the real enemy of independence, would have to be sent home for greater public good.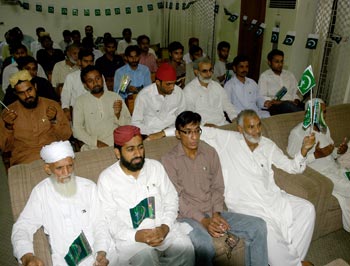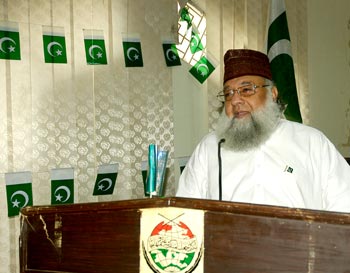 Anwar Akhtar Advocate, Secretary General of PAT, said that independence day carries special importance in the lives of nations. He said that the Pakistan nation needed to vow to win back real sovereignty and independence and every child of the country would play his role to protect the blessing of independence. He said that keeping the green flag afloat is the determination of every Pakistani.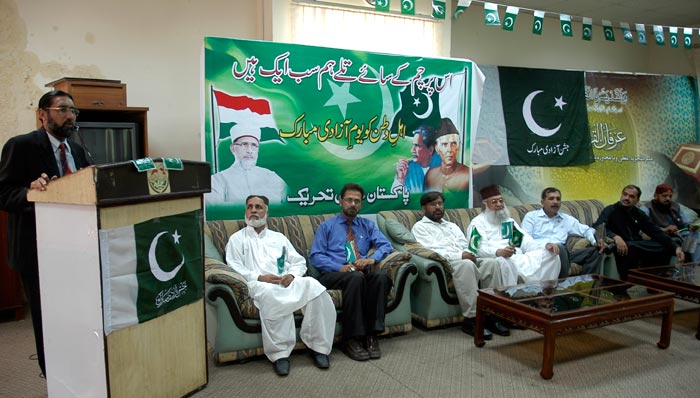 Sohail Ahmad Raza, Director of Interfaith Relations of MQI, said that people of Pakistan are untied under the flag of the country irrespective of their caste, creed and colour. He said that it is by implementing the real teachings of the Quaid-e-Azam that we can get real independence. He said that followers of different faiths are united under the leadership of Shaykh-ul-Islam Dr Muhammad Tahir-ul-Qadri and are ready to offer any sacrifice for peace and harmony in the world. Jawad Hamid also spoke on the occasion.