Hundreds of people attend MQI's 'Independence Day Caravan'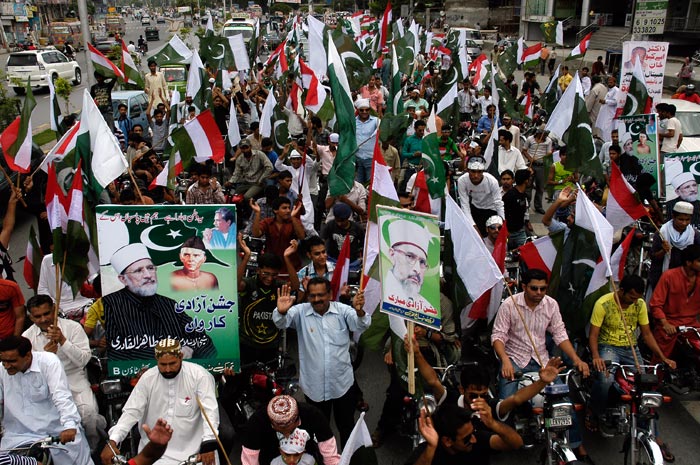 Hundreds of people attended the 'Independence Day Caravan' organized under the banner of Minhaj-ul-Quran International (Lahore chapter) yesterday to mark the auspicious occasion of the 65th Independence Day. The Freedom Caravan started off from Muslim Town and made its way to the Mall Lahore by passing through Ichra, Mazang, Ganga Ram Hospital and Masjid-e-Shuhdaa. Hundreds of people, who were traveling by cars, riding motor bikes and walking on foot, displayed their happiness by chanting slogans in favour of the Independence Day. The Caravan concluded at Data Darbar. The people were carrying the flags of Pakistan and Pakistan Awami Terkeek. Portraits of Quaid-e-Azam and Shaykh-ul-Islam Dr Muhammad Tahir-ul-Qadri were also aplenty in the procession. The Caravan was jointly led by Sheikh Zahid Fayyaz, acting Secretary General of MQI and Irshad Tahir, Amir of MQI Lahore. Other office bearers of MQI Lahore chapter were also present on the main truck.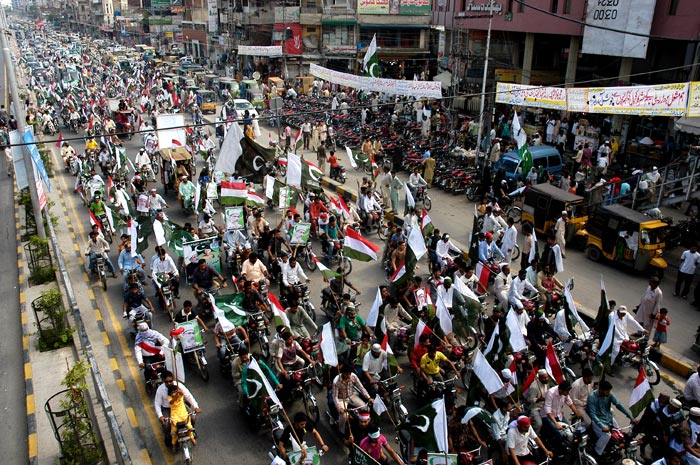 Speaking to the participants of the Caravan, Sheikh Zahid Fayyaz said that hundreds of people have taken to the street not only to express their gratitude and happiness to mark the Independence Day but also to make a fresh resolve that they would not rest until they rescue the Quaid's Pakistan from the hold of the looters and plunderers. He said that the ruling elite has compromised on the Quaid's teachings and left the country on the mercy of the foreign powers. He said that the raging sea of people signified the fact that the country would stay intact, while those busy in weakening and plundering it would have to run away. The wave of rising public awareness, he added in the same context, would sweep the corrupt elite away.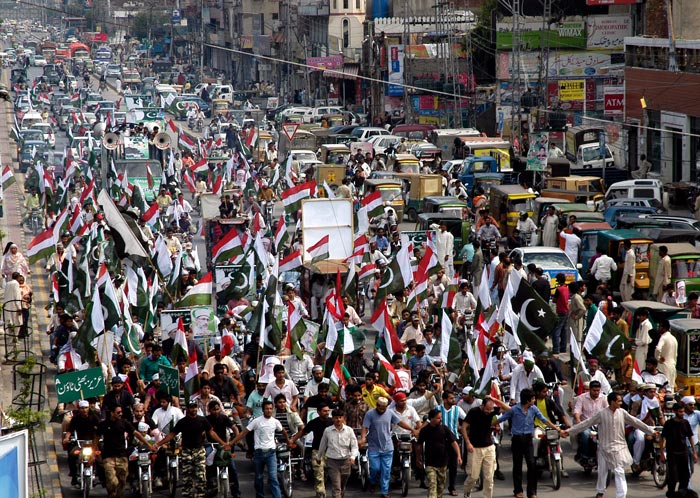 Irshad Ahmad Tahir said in his speech that the people of Lahore have proven by joining the Independence Day Caravan that they know how to protect Pakistan and its independence. He said that people are getting aware of their rights under the inspiring leadership of Shaykh-ul-Islam Dr Muhammad Tahir-ul-Qadri. He said that time is not far when the entire nation would taste the real independence. The Caravan concluded at Data Darbar with Dua for country's progress and security.